Sara Ali Khan on Simmba: It's a Rohit Shetty, Ranveer Singh film but there is also a larger social message
Sara Ali Khan on life after Kedarnath, public reaction to her performance and her upcoming film, Simmba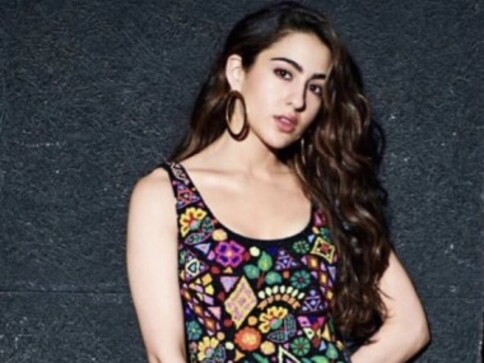 Her first performance on celluloid has already sparked a connect with the audience. She stole the show with her confidence and on-screen charm. She's one of the few star-kids whose entry in the industry is not being questioned. Nothing would suggest that she's undeserving of this opportunity. Armed with a solid lineage, Sara Ali Khan is said to be the superstar on a rise. Well, that only the time can tell, but one can easily call her a lavish entertainer. Dressed in a mini polka dot outfit, she walks in doing an adaab and takes over with her funny, witty one-liners, quick repartees and amusing anecdotes while giggling away with abandon. With two diverse big ticket films coming out in a span of three weeks – Abhishek Kapoor's Kedarnath (released on 7 December) and Rohit Shetty's action-comedy Simmba (releasing on 27 December) opposite Ranveer Singh, Sara aspires to become a versatile performer. She is excited about, "Ganga Dubki"(dip in the Ganges) and "Aankh Maare" happening in the same month. "It wasn't planned. I just got lucky. But I don't want any filmmaker to say that this is out of Sara's reach. I aspire for versatility and I mean it. I am a hungry actor."
Showered with praise for her performance and arresting screen presence in her debut film, Sara is someone who is aware about the profession's sudden highs and sudden lows. So, she is not letting all the attention and generous spotlight affect her. "I haven't proved yet. Lot of people look at it (Kedarnath) as chapter one is over but the only thing that has happened is you have given me a book and I feel I can kind of read. Now, the challenge is not searching for acceptance. I needed to see myself on screen first. I understand my parents, the industry, the media, the audience…they matter a lot. But at the risk of sounding arrogant, if you aren't convinced, you can try till the cows come home but you can't convince anybody else. Seeing the appreciation one has gotten, I feel like it's a duty now. If you give somebody love in any form, it comes with a certain duty attached to it. I need to make sure I do that for the rest of my life," Sara says, almost confirming her passion for the profession she has chosen.
"With Kedarnath," she continues, "what has been established is that there is some potential in this girl but stardom, fans…these are really bad words because one has to have a body of work for all that. I don't feel like a star; it feels weird. That is why I love interviews because somebody then touches my hair and says, 'Ready, rolling..' which is important in the scheme of things but otherwise nothing has changed for me. I wake up in the morning, go to the gym, have my food and go to work. I don't think about stardom. What matters to me is happiness and to have conviction in your work so that people come and watch you on Friday."
Point out to her that recently she went to watch Kedarnath wearing a burqa to gauge public reaction, and she says, "Yes, that was weird and I don't know if it's a decent thing to do. Not just multiplex, I even went to a single screen theatre in Bandra, but I'm still pretty okay going on my own to the point where some people think it is not a great idea. I went to the beach for a walk alone this morning. I don't think it is a big deal. Now, if things will change after the release of Simmba, I don't know. I thought the day Kedarnath hits the theatres, my life will change forever but it hasn't happened for sure. But yes, kids  dancing to 'Aankh Maare' is an amazing feeling. I have danced on so many item numbers on my Macbook Pro but 'Aankh Maare' is mine and my inspiration was Karishma Kapoor."
A self-proclaimed fan of Rohit Shetty, who she refers to as the "king of commercial cinema", Sara — Amrita Singh and Saif Ali Khan's first born daughter — has no qualms in accepting that she relentlessly chased the director for the role. "I messaged Rohit thrice and he replied to the third one," laughs the budding superstar, who has also liked the issue of women's safety touched upon in the film. "That's my favourite thing about Simmba. It is a Rohit Shetty and Ranveer Singh film. You are going to expect flying cars and all that is there but there is also a larger social message which needs to be viewed with a certain element of seriousness, it needs to be talked about," says Sara.
While Sara, armed with a degree from Columbia University (Ivy League), has said that she is better with her diplomacy than her mom is, the fact is that she broke a lot of stereotypes attached to newcomers and star-kids in her first appearance on television on Karan Johar's show, Koffee With Karan as she spoke about PCOD, her parents, their relationship dynamics and the presence of Kareena Kapoor Khan. Also, the eloquent star-kid didn't shy away from self-deprecation (something associated with her father), to which she says, "It has been three weeks since I have been giving non-stop interviews and going on reality shows means I am not that good an actor. I think it is extremely safe to be honest. I know that people lie but it can be really tricky, who did I say what to? When? Where?  You can't trust me with that. I won't be consistent, I will get caught. People told me that I can't be saying all this and I tried to have a little bit of filter but it is better to speak the truth. I was very myself on the show. Most comments said that I was so real. I was confused that why would I not be? It is a show; I don't have to act."
Sara revealed that it's her mother who gives her advice on the professional front but both her parents are equally protective about her. "They are both equally educative towards me and they try to explain to me every day that this is a beautiful job but it can engulf you and having a sense of balance, having head on your shoulders is of prime importance," says Sara. Reacting to Saif's comment that his daughter's debut was way better than his, and the daughter shoots back: "This is not an actor talking, this is a father talking. If you ask my mom or my grandmother they will say the same thing. What do you expect?"
"My grandmother (Sharmila Tagore) is also getting lots of messages about me and she forwards those to my mom which is a big one for me. Dadi messaging mom after whatever life we have, that is really something, that is amazing. If as a character, you can bring audiences together and as an individual, you can bring your family together, even for 30 seconds, that is something," Sara adds, once again proving that she would rather stick by the truth.
Not surprisingly so, Sara is open to criticism. "I often go through the responses of people and whether it is my stylist, my mother or my friends, they will take a screenshot and send me, most often to prove their point. For instance, my stylist didn't like the idea of me wearing a cap on the BBC interview, and she sent me five messages that said that I looked like a clown, I looked like an idiot…and I was like, 'I get it'. So no more caps for the rest of the promotions, I promise."
And, as expected, she gives a hilarious response when asked how she reacts to the gossip and linkup stories? "Well, I have never faced that because none of my male friends would want to hang out with me and I wonder why. Maybe because I am not the kind who would say, 'Ji Bataiye?'," she guffaws. So what would she look for in a man, "Humour is of prime importance, money is not important (stresses). You don't have to be Albert Einstein, but yes, mix of intellect and humour would be great," said this beauty with brains, signing off.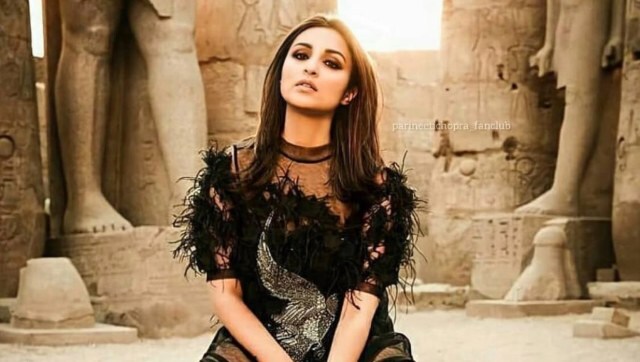 Entertainment
arineeti took to social media to share the happy news.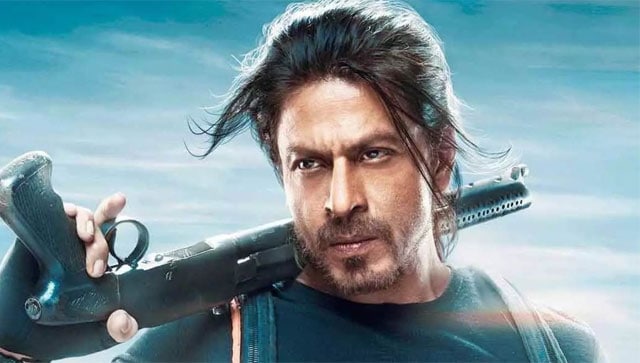 Entertainment
The BBFC shared the rating for Pathaan on its official website along with detailed rating information