Krrish is a way of life: Hrithik, Rakesh Roshan discuss going the Avengers way with two simultaneous sequels
A fly on the wall excerpt brings to us an imaginary conversation between the Roshans on why they never made a Krrish 2 and if Rekha is a part of Krrish 4 and 5.
Don't we all want to peep into our favourite stars' drawing rooms — to overhear their conversations about life in, and beyond, films? Don't we all want to know what they feel deeply about but can't blurt out on social media or in interviews? 
To gain access to such conversations beyond close doors, we have hired a fly on the wall. A silent spectator to conversations that do not make it to gossip magazines, the fly on the wall brings us verbatim interactions that we can't confirm or deny ever happened.
This week, a fly on the wall tells us what went down at the Juhu residence of the Roshans, who have been lighting up our lives since 2000. It was recently reported that Krish 4 and 5 may be shot simultaneously.
**
Rakesh Roshan: Duggu, it's okay if you can't be an Avenger. We'll avenge this in our own way. Krrish-style (posing like the masked vigilante)
Hrithik Roshan: But papa, how dare they ask me for an audition? Have they ever asked Jeremy Renner for one? They rejected Ryan Reynolds too. I'm so glad half of them are dead.
Rakesh Roshan: Speaking of dead, do we want to resurrect Rekha ji in Krrish 4? Or was should we save it for Krrish 5?
Hrithik: Wait, there's a Krrish 5 too? But what if I stopped being relevant after 2020? Tiger Shroff is already planning a Rambo for the same year.
Rakesh: Don't you trust your life insurance plan aka me? What's there left for me if not you? I've got it all sorted. We're shooting Krrish 4 and 5 simultaneously. We're gonna beat Avengers at their own game. Give all your 2019 dates to me.
Hrithik: Wow! So cool, papa! But when will we shoot Krrish 2?
Rakesh: Krrish 2? There is no Krrish 2. There's Krrish and Krrish 3. I never wrote Krrish 2.
Hrithik: But what about continuity, papa? We must shoot Krrish 2 along with 4 and 5.
Rakesh: You're too into numbers these days. Snap out of these mathematician biopics. You're not Super 30 anymore.
Hrithik: Papa, swear on God, Allah or Bhagwan, you will never remind me of my age again. Okay, let Krrish 2 be the blockbuster we never made.
Rakesh: Good boy! I was kidding, son. You're as young as you were in Kaho Naa... Pyaar Hai. (does the 'Ek Pal Ka Jeena' step).
Hrithik: Oh dad, what would I do without you! (Mohenjo Daro maybe).
Entertainment
Kangana Ranaut will play Sita in The Incarnation, which will be directed by Alaukik Desai.
Entertainment
'I'm constantly figuring out what I'm going to do next': With over 70 acting roles and 45 directing credits, Clint Eastwood, 91, does not want to call for retirement yet.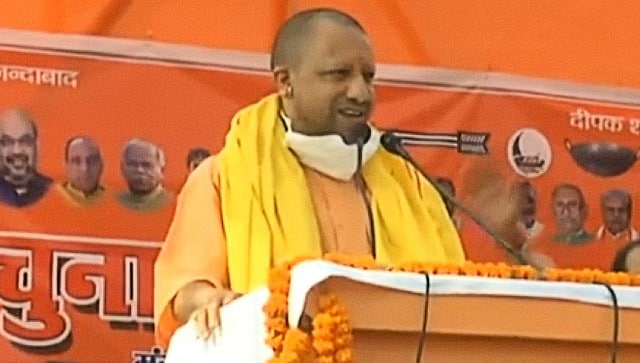 Entertainment
The seers alleged that Bollywood artistes consume alcohol, eat meat and involve in immoral activities due to which they can never represent pious characters of the Ramayana.