Super 30: New pictures of Hrithik Roshan as Anand Kumar revealed from the sets of Vikas Bahl's film
New images of Hrithik Roshan have been floating around on the internet from the sets of Super 30.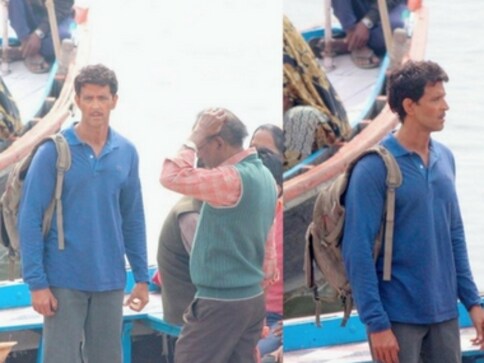 Hrithik Roshan is all set to play Anand Kumar — the mathematician from Bihar who helms the Super 30. The movie, aptly titled Super 30, deals the struggles that Anand Kumar faced in his tumultuous, and ultimately fruitful life. Super 30 is a group of thirty underprivileged students who are also some of the brightest academic minds. Anand Kumar takes them under their wings and makes sure these children crack the prestigious IIT-JEE examinations without facing any financial strain.
Hrithik Roshan, on 5 February, released his first look from the movie on Twitter. It looked as if the actor has convincingly slipped into his role. Playing Anand Kuamr, a man who's life has been far from glamorous, will be a tough role for any actor to play, but, Hrithik Roshan seems to be fitting right into it.
New images have been floating around on the internet from the sets of Super 30. The movie is currently being shot in Uttar Pradesh's Varanasi. Hrithik Roshan has been spending a lot of time in Uttar Pradesh and Bihar to get hold of the accent. If his looks are anything to go buy, he does seem like someone who's always been in UP.
Super 30 is being directed by Vikas Bahl (director of Queen) and will be produced by Sajid Nadiadwala along with Phantom Films and Reliance Entertainment. The film is slated to release on January 25, 2019.
Entertainment
Hrithik captioned the video- "The Real Vikram Vedha behave like this. Vedha forgotten the step , teaching Vikram all wrong."
Entertainment
While the audience loved the powerful avatar of Hrithik Roshan as Vedha, Saif Ali Khan's super charm as the coolest, cop Vikram in the trailer impressed the audience.
Entertainment
Ganesh Hegde's choreography is a coalescence of gravity-defying conceits. It's like the great music composers of yore who would compose impossible notes whenever Lataji sang; whenever Hrithik Roshan dances, choreographers come up with death-defying steps.