Akshay Kumar, Saina Nehwal threatened by Maoists for donations to kin of slain CRPF jawans
Pamphlets published by the CPI (M) threaten Akshay Kumar, Saina Nehwal and other celebrities for extending financial support to slain CRPF jawans in Sukhma.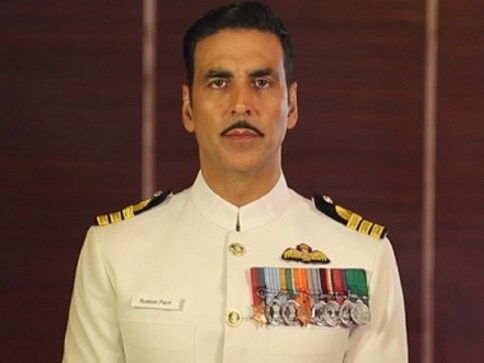 The Bastar south sub-zonal bureau of the the Communist Party of India (Maoist) has published leaflets threatening actor Akshay Kumar and sportsperson Sania Nehwal for extending financial support to the kin of slain jawans of the Central Reserve Police Force (CRPF) who died during encounters with Maoist forces.
In the leaflets, the Naxalites have also appealed to influential celebrities like Kumar and Nehwal to voice their concerns against the CRPF forces for allegedly committing excesses against tribal women and children. These leaflets have been published in both Hindi and the regional Gondi languages. They were circulated as part of the week long celebration to mark the 50th anniversary of the naxalite movement, as reported by Deccan Chronicle.
The Indian Express translated an excerpt of the pamphlet as saying, "We condemn the financial assistance given to the families of CRPF jawans killed in PLGA attacks. We appeal to famous figures, film actors, sportspersons and celebrities to stand with the revolution and poor people. Stand against police atrocities and human rights violations."
India.com quoted DM Awasthi, Special Director General (anti-Maoist operations), Chattisgarh, as saying, "Everyone appreciates what the two celebrities did for the martyrs and it is a nationalist approach. The remarks of Maoists only exposes their mentality."
Kumar had donated Rs 9 lakh each to families of 12 CRPF jawans who were killed in an encounter with Naxalites in Sukhma on 16 March earlier this year. Kumar also launched the Bharat Ke Veer app which facilitates direct digital transfer of money from donors to the families of slain soldiers of paramilitary forces.
Entertainment
"The Little Mermaid," helmed by visionary filmmaker Rob Marshall, opens exclusively in theaters nationwide May 26, 2023.
Entertainment
RRR's Naatu Naatu, which became a global sensation soon after its release, won the Oscar for Best Original Song on 12 March.
Entertainment
Also starring Chitrangda Singh, the film is all set to premiere on Disney Hotstar on March 31. It's a thriller about a girl who's searching for her father who has gone missing under mysterious circumstances.