Akshay Kumar, Saina Nehwal threatened by Maoists for donations to kin of slain CRPF jawans
Pamphlets published by the CPI (M) threaten Akshay Kumar, Saina Nehwal and other celebrities for extending financial support to slain CRPF jawans in Sukhma.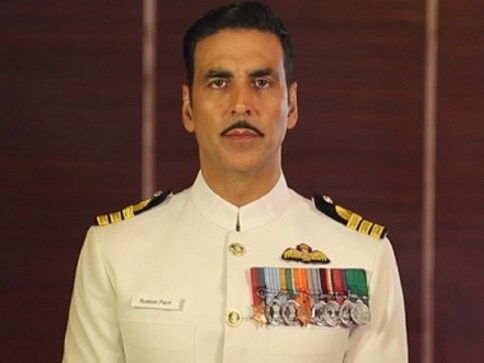 The Bastar south sub-zonal bureau of the the Communist Party of India (Maoist) has published leaflets threatening actor Akshay Kumar and sportsperson Sania Nehwal for extending financial support to the kin of slain jawans of the Central Reserve Police Force (CRPF) who died during encounters with Maoist forces.
In the leaflets, the Naxalites have also appealed to influential celebrities like Kumar and Nehwal to voice their concerns against the CRPF forces for allegedly committing excesses against tribal women and children. These leaflets have been published in both Hindi and the regional Gondi languages. They were circulated as part of the week long celebration to mark the 50th anniversary of the naxalite movement, as reported by Deccan Chronicle.
The Indian Express translated an excerpt of the pamphlet as saying, "We condemn the financial assistance given to the families of CRPF jawans killed in PLGA attacks. We appeal to famous figures, film actors, sportspersons and celebrities to stand with the revolution and poor people. Stand against police atrocities and human rights violations."
India.com quoted DM Awasthi, Special Director General (anti-Maoist operations), Chattisgarh, as saying, "Everyone appreciates what the two celebrities did for the martyrs and it is a nationalist approach. The remarks of Maoists only exposes their mentality."
Kumar had donated Rs 9 lakh each to families of 12 CRPF jawans who were killed in an encounter with Naxalites in Sukhma on 16 March earlier this year. Kumar also launched the Bharat Ke Veer app which facilitates direct digital transfer of money from donors to the families of slain soldiers of paramilitary forces.
Sports
Former champion and 2012 Olympic bronze medallist Saina suffered a 17-21 9-21 straight game loss to compatriot Malvika Bansod
Entertainment
"I'm deeply humbled to have been bestowed with the prestigious Padma Shri award. I have been fortunate enough to creatively collaborated with some of the best minds of the Hindi film and television industry," Dr. Chandraprakash Dwivedi says.
Entertainment
From Alia Bhatt's Gangubai Kathiawadi and Shah Rukh Khan's Pathan, here are some of the films you'll be watching in 2022.