Black Panther's tech genius sister Shuri to get own Marvel comic book series
British-Guyanese actress Letitia Wright earned praise for her portrayal of Shuri in Black Panther, which critics agree was a groundbreaking moment for blacks on the silver screen
In Marvel's massively successful Black Panther film released this year, one of the major surprises was how the superhero's sister, tech genius Shuri, stole the show. Now, she is getting her own comic book series.
Marvel Comics has announced a spin-off series, to begin in October, in which Black Panther is lost on a mission to space, and Shuri is looked upon to step up to fill the void left by her big brother in their mythical home nation Wakanda.
"The world fell in love with Shuri in the movie. Now, the Black Panther's techno-genius sister launches her own adventures," the publisher said, confirming news first published by news site Bustle.
British-Guyanese actress Letitia Wright earned praise for her portrayal of Shuri in the smash hit film, which critics agree was a groundbreaking moment for blacks on the silver screen.
While Shuri is not the first black heroine in the Marvel universe—Storm, one of the X-Men, has been around for decades—entire books dedicated to black female characters are rare.
Female Nigerian-American sci-fi author Nnedi Okorafor will write Shuri. She is already working for Marvel on its Wakanda Forever series, which focuses on the Dora Milaje, the all-female special forces unit in the fictional nation.
According to Box Office Mojo, Black Panther has taken in more than $1.34 billion, making it number nine on the all-time box office list. Avatar is the all-time champion at nearly $2.8 billion.
Entertainment
Ta-Nehisi Coates predicted that the Black Panther movie would "be the best Marvel film so far."
Entertainment
In late February, Stan Lee revealed he was battling pneumonia, explaining that he had to cancel several appearances because of his illness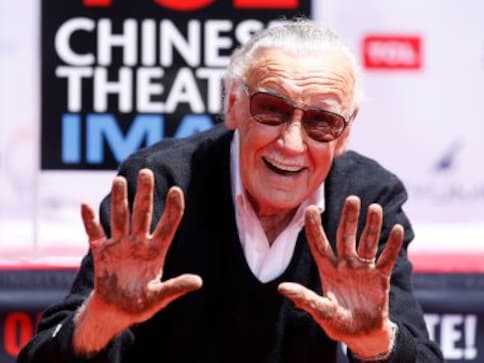 Entertainment
Stan Lee has been in troubled waters over the last year or so — from health concerns and sexual harassment allegations to legal woes and disappearing fortunes.