Billboard Music Awards 2017: Nicki Minaj, Drake's performances and other best moments
From Drake to Celine Dion, these are some of the best moments of the Billboard Music Awards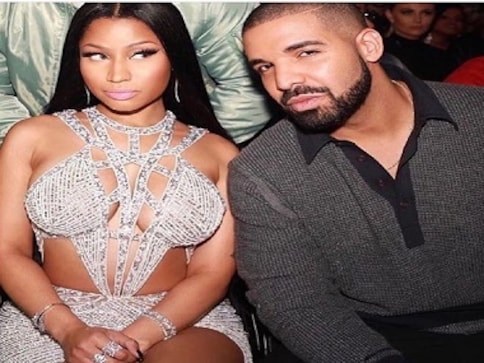 The annual Billboard Music Awards took place this Sunday, 21 May in Los Angeles, Nevada and were hosted by rapper Ludacris and singer-actor Vanessa Hudgens of High School Musical fame. In an event that ran over three hours, the night was packed to the brim with energetic performances, soulful music and glitzy fashion. Rapper Drake and The Chainsmokers were some names among the first winners at the 2017 Billboard Music Awards. Drake grabbed Top Male Artist Award, beating out the likes of Justin Bieber, The Weeknd, Future and Shawn Mendes.
Here are some of the best moments of the Billboard Music Awards 
Drake
Drake broke Adele's previous record of the most awards picked up by an artist in a single night by taking home 13 awards. He also gave an electric performance starting with his song 'Gyalchester' with the Bellagio fountains serving as his props (Britney Spears had started this trend back in 2001). He rapped his song amidst exploding water and fire and left the audience wowed.
Nicki Minaj
The queen of rap, commenced things with a solid 9-minute opening medley that was hard to divert attention from. Minaj had many artists like Jason Derulo, David Guetta, and Lil Wayne make appearances during her set. Her flashy outfits and overall theatrics, as always, did not disappoint.
Celine Dion
Celine Dion paid a tribute to her iconic song 'My Heart Will Go On' from the evergreen blockbuster Titanic as the song completed its 20th anniversary from the date of its release. Dion was flawless, in our opinion. But then again — when is she not? The effortless vocals and her poised charm made for an unforgettable performance.
Cher
Cher received the Icon Award and came on stage to sing two classics. At 71, she gave the younger generation of pop artists a run for their money. She rocked out in outrageous outfits like mesh leotards and eclectic wigs, taking the audience for a memorable ride. "I wanted to do what I do since I was 4 years old and I've been doing it for 53 years," she said as she went on to accept her award, all the while insisting that she had just been lucky.
Miley Cyrus
In contradiction to her usual look, Miley reverted to the sweet girl-next-door look that catapulted her to fame and gained her the adoration of fans in her starting years. The Hannah Montana star displayed herself as a simple country artist as she debuted her new single 'Malibu' on stage. Donning denim shorts, a white off-shoulder top and a cowboy hat, Miley held back tears by the end of the performance when colourful balloons poured from above.
Dan Reynold's tribute to Chris Cornell
Dan Reynolds from Imagine Dragons delivered a touching tribute to the late Soundgarden and Audioslave singer Chris Cornell at the Billboard Music Awards here. During the award ceremony, Reynolds took to the stage to honour Cornell, who passed away last week at 52. Before leaving the stage, Reynolds asked the audience to join in a moment of silence
Also read: The winners' list from the BMAs.
(With inputs from IANS)
Entertainment
Taylor Swift won 4 awards and Miley Cyrus grabbed eyeballs in her daring attire. Here are the list of all winners.
Entertainment
The VMAs are as much about the performances as the memorable moments. Here are some from the 2015 event.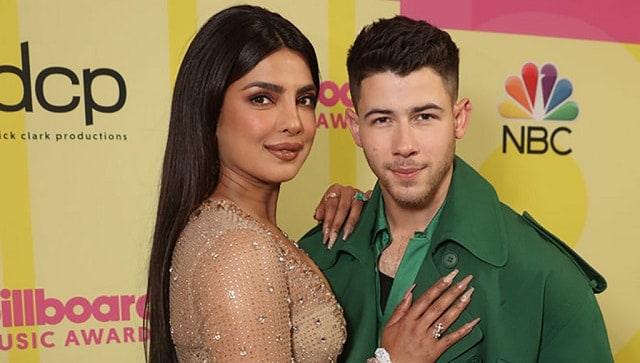 Entertainment
Nick Jonas, who hosted the show, also put up a musical performance with his brothers Joe Jonas, Kevin Jonas, alongside DJ Marshmellow