Bigg Boss 11, Episode 77, 17 December 2017: Salman Khan gets emotional as Hiten gets evicted
Bigg Boss 11 host Salman Khan tells Hiten Tejwani that he was quite and dignified; which is why all the contestants voted against him out of insecurity.
Today's episode starts with Mouni Roy entering the Bigg Boss 11 house and challenging the contestants with a difficult task. She presents a tree before them which has different tags (qualities of a person) hanging such as Greed, Jealousy and Anger among others. Everyone has to individually come and name the person who deserves the respective titles.
Hiten goes first and calls Puneesh the 'angry young man'. Shilpa gets 'Greed' and she crowns Arshi with the same tag, as according to Shilpa, every time Arshi keeps her food aside first not bothered about the others.  Puneesh has to name the contestant who is proud and egoistic, and without thinking twice, he takes Hina's name. Hina disagrees and she thinks Shilpa is more egoistic as she often says that she will be the winner. Arshi seconds Hina's opinion.
Hina is then asked to pick the laziest contestant and she picks Priyank, who readily accepts. Vikas comes in next and is asked to name the person who is always jealous of others and he names Akash. While Vikas gets the title of being the most emotional person, Akash gets yet one more title of being the most lustful person in the house.
Watching the results of the above task, the host Salman Khan asks Akash that why he feels everyone is targeting him to which he quips maybe because everyone is jealous of him, and the host wonders what quality in his could make others jealous. Salman then moves to Luv and Shilpa and asks them what did they see in the video shown yesterday. Luv says he was hurt and stunned watching Hina indicating that he had a soft corner for her. Salman slams and pulls Luv's leg saying then what he was expecting her to say. Luv says that he just did not like how she said that even as he knows that she was in a relationship with Rocky, still he has feelings for her. Salman continues to make fun of him, following which Hina and Luv get into a small argument where Hina tells him to relax but Luv insists that he did not have even one per cent of feelings for her. Salman enjoys watching them and further laughs over Hina who had once said that they (Hina, Priyank and Luv) were a great example of friendship in the outside world.
Next is Shilpa's turn to put forth her point of view after watching the video. She says how she feels betrayed by Vikas who projects to support her but feels otherwise behind her back. Arshi and Shilpa's fight continues even as Salman feels that Arshi has behaved well with her in the last week.  When Arshi complains about Shilpa, the latter says that if she calls her mad and psycho then she will have to give her back. Salman intervenes and throws a fun task where two contestants and two 'friends' have to face their backs yet manage to reply with same answers to everything Salman asks. Arshi and Akash go in first, and when they are asked who is playing the dirty game, both name Shilpa.
Next up are Puneesh and Hina. "Who is two faced?," asks Salman and both pick Vikas. When asked who is the drama queen of the house, both name Arshi where Priyank also calls Arshi for being the one who provokes people to fight inside the house. Giving an example, he says that how Arshi keeps poking Shilpa until she reacts. Salman agrees to this. Next up are Vikas and Hiten. Who according to them should have left the house within the first three weeks? Both pick Akash and also call him the most shameless and ill-misbehaved person in the house.
Meanwhile, Shilpa and Puneesh secretly discuss how Vikas is actually scared of Shilpa and which is why he is so sweet on her face.  They even bitch about Arshi and considering her bad behaviour in front of Salman, they say how this woman can stoop so low.
Salman enters the house and throws a new task with Priyank and Hina on one side and Vikas and Arshi on the other. Both the teams have to wrestle it out verbally as well as physically and win. Salman plays the umpire. Arshi and Vikas overpower with their words and put forth valid points on why they are more deserving. The contestants who are playing the audience declare Arshi-Vikas as the winner, eventually making them win round 1. The second round begins with wrestling. Hina and Arshi go in first and as expected, Arshi defeats Hina hands down while Vikas defeats Priyank. With this – Vikas and Arshi win the game.
Finally, here comes the eviction. Priyank and Hiten, who are the two eliminated contestants, are sent to a secret room while Salman tells the remaining contestants that there was a shocker for them. Everybody looks tense. He tells them that the contestants will decide who should be out this week.
Intially, for first few minutes, Priyank and Hiten are watching this while the others debate. Arshi and Puneesh think Hiten is deserving to stay as he is senior and Priyank is no match, but Hina differs. She says one cannot decide on the basis of seniority. Arshi asks Vikas to intervene. Shilpa too picks Hiten but later her opinion changes and she feels Hiten was too diplomatic and hardly took a stand. With Vikas, Arshi and Puneesh going for Hiten, and Hina, Luv, Akash and Shilpa going for Priyank, the latter gets to stay and Hiten gets evicted. Shilpa honestly accepts that Hiten certainly was a threat to her. She also feels that there was nothing to get emotional as now, the show is coming to an end and each contestant will leave week after week.
Priyank returns into the house and thanks everyone for saving him. Arshi gets emotional that Hiten has left. Vikas is shocked that how Shilpa changed the game last minute and went against Hiten who always stood by her. Salman, too, gets emotional and tells Hiten that it was the decision of the contestants, and that everybody is scared of a personality like his  someone who is quiet, understanding and dignified. This is certainly the best compliment a Bigg Boss contestant has ever got on his or her eviction.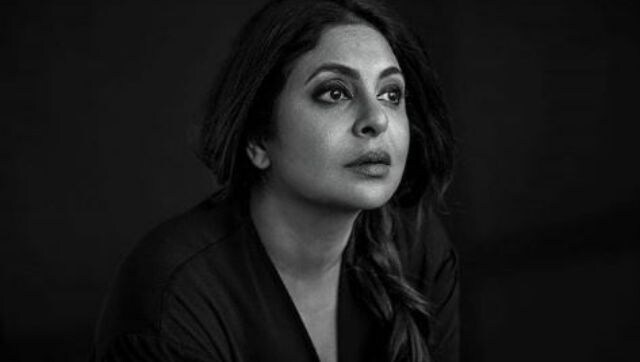 Entertainment
Human, which went on floors in January this year, revolves around the underbelly of human drug testing and the world of medical scam.
Entertainment
The concluding part season of Lucifer is well-paced, well-written, and follows what the past one-and-a-half seasons have set up quite beautifully.
Entertainment
Sanjay Dutt shared a series of old family pictures on Instagram to mark the birth anniversary of his mother Nargis, who is best known for films like Awaara and Mother India.