Bhumi Pednekar to star alongside Kartik Aaryan, Ananya Panday in Pati Patni Aur Woh remake
Bhumi Pednekar will be seen alongside Kartik Aaryan and Ananya Panday in Pati Patni Aur Woh, an adaptation of BR Chopra's 1978 film of the same name
The 21st century remake of BR Chopra's 1978 film Pati, Patni aur Woh has been making headlines for quite some time now owing to its casting. After Taapsee Pannu voiced her grievances over being unceremoniously dropped from the film, Bhumi Pednekar has now confirmed that she would star alongside Kartik Aaryan and Ananya Panday.
In an Instagram post, Bhumi announced that she had come on board.
Directed by Mudassar Aziz, the film will be financed by T-Series's Bhushan Kumar, BR Chopra's grandsons Juno Chopra and Abhay Chopra.
The film's producers recently issued a joint statement addressing the Taapsee Pannu controversy, saying that they never made any commitment to the actress about finalising her for the role, adding they approached multiple heroines they deemed fit for the part.
Kartik Aaryan will essay Sanjeev Kumar's role in a modern day rendition of Pati, Patni aur Woh.
The film follows Ranjeet Chaddha, a middle aged married man who has an extra-marital affair with his secretary. He makes her believe that his wife is terminally ill and they will soon be able to marry after she passes. In a hilarious turn of events, his lies are eventually exposed after his suspicious wife busts him.
Entertainment
"Had to move the camera much more than I am used to and try to give the feel of experiencing live performance from different vantage points," says Sofia Coppola.
Entertainment
"Shot the movie before the pandemic. We had no idea that there would be the use of temperature guns and quarantine," Zack Snyder on film's eerie similarity to the pandemic-afflicted world.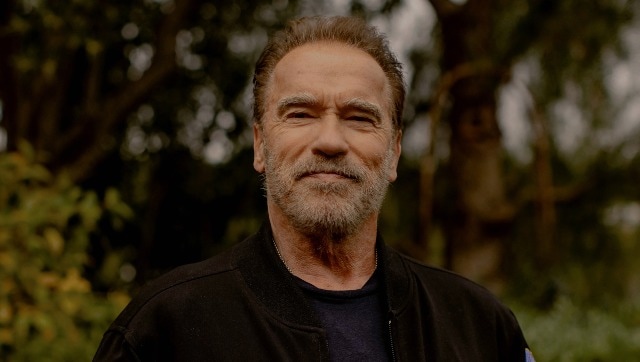 World
Arnold Schwarzenegger is a more popular political figure today in California than when he was elected — a feat for a Republican in a state so blue.