Pati Patni Aur Woh makers respond to Taapsee Pannu: Approached many actresses, never made any commitment
Pati Patni Aur Woh producers, Bhushan Kumar and Abhay and Juno Chopra, said they would like to work with the 'versatile' and 'talented' Taapsee Pannu in the future.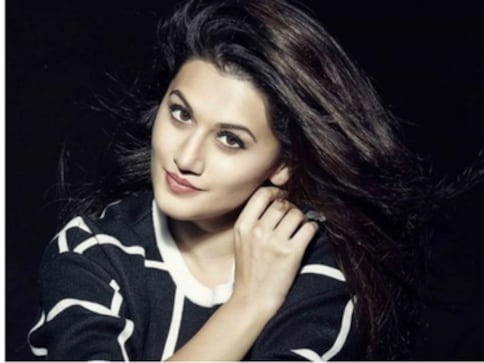 Taapsee Pannu recently expressed disappointment on being unceremoniously dropped from the remake of Pati Patni Aur Woh. The producers of the film, Bhushan Kumar and Juno Chopra, released a statement clarifying they had never made any commitment to the actress about finalising her for the role.
The actress had said that the sudden change had jeopardised her work schedule completely as she had specifically slotted dates for the film by taking away time from her other projects. The producers' statement explained how they had approached several actresses who they deemed fit for the role.
The statement mentioned that the process of casting was purely based on who fit the role perfectly. "For our upcoming project – Pati Patni Aur Woh, we reached out to many actors, who we thought could be our potential protagonists in the film. The versatile actress Taapsee Pannu was one of the many actresses we had approached for one of the leading ladies in the film," the statement read. Kumar and Chopra stated how they considered Taapsee a talented and versatile actress, and would love to work with her in the future. The final casting of the Pati Patni Aur Woh remake will be announced soon.
As reported earlier, Kartik Aaryan is set to essay Sanjeev Kumar's role in a modern day take of the 1978 film. The original film follows Ranjeet Chaddha, a middle aged married man who has an extramarital affair with his secretary Nirmala Deshpande (played by Ranjeeta Kaur). He makes her believe that his wife is terminally ill and they will soon be able to marry after she passes. In a hilarious turn of events, his lies are eventually exposed after his suspicious wife, played by Vidya Sinha, busts him.
Entertainment
Social media users were quick to spot the blunder. Soon after the goof-up came to light, people started trolling the actress. A user said, "Priyanka Chopra... Even though she worked with Ram Charan didn't know that RRR is a Telugu movie."
Entertainment
According to Priyanka, she was being pushed into a corner in the film industry and people were not casting her. She added that she was tired of the politics and that caused her to move to Hollywood.
Entertainment
In a video shared on Nick Jonas' Instagram handle, he can be seen waiting for someone as he continues to check the time. He also added a hilarious text on the reel for indirectly teasing his wife.