Avengers: Endgame box office collection — Marvel juggernaut needs $102 mn to beat Avatar's record
Avengers: Endgame has continued to hulk-smash records even five weeks after its release. Till now the film has minted nearly $ 2.7 bn at the global box office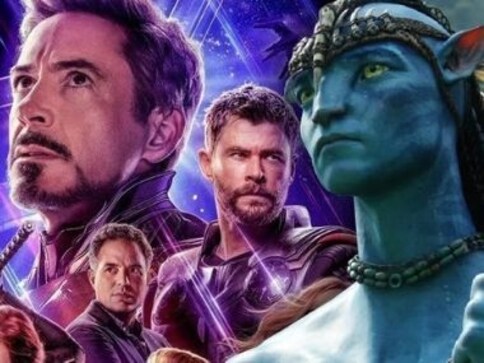 Even a month after its release, Avengers: Endgame continues to Hulk-smash records. The Marvel juggernaut, directed by Joe and Anthony Russo, is roughly $100 million shy of unseating James Cameron's Avatar as the highest grossing film ever.
Hauling a staggering $1.22 billion at the global box office on its opening weekend, the pace of the superhero film somewhat slackened, which is a trend usually noticed with tentpole releases. According to Forbes, after its five-week-run, Endgame has minted nearly $ 2.7 billion. Now it needs around $ 102 million to overtake Avatar's all-time collections.
However, the film will have to compete with fresh releases Godzilla: King of the Monsters, Ma and Rocketman at the global box office.
(Also read— Avengers: Endgame — All box office records the Marvel juggernaut has broken till now)
In its second week,  the blockbuster crossed the $2 billion mark in record time and dethroned Titanic as the second highest-grossing film ever worldwide.
Endgame now faces stiff competition from John Wick: Chapter 3 — Parabellum as well as Guy Ritchie's live-action remake of Aladdin. As per an earlier report, the third instalment of Keanu Reeves' action film took the top spot at the North American box office, raking in an estimated $57 million in its opening weekend.
Entertainment
The official collections of Laal Singh Chaddha and Raksha Bandhan are yet to be shared by the makers but early estimates are out, which are not up to the mark.
Entertainment
The movie–theatre business is going through an unprecedented crisis. It needs all the support it can get from its devoted patrons if it is to survive.
Entertainment
Laal Singh Chaddha has not taken a promising start as it collected around Rs 11.50 crore on its first day. Honestly, the collections are quite considering an Aamir Khan film.