Avengers: End Game — After giving Infinity War a miss, Jeremy Renner returns, but probably not as Hawkeye
Hawkeye, played by Jeremy Renner was seen in the trailer of Avengers: Endgame, but in a new avatar.
After giving Avengers: Infinity War a miss, Hawkeye aka Clint Barton is back again in the teaser of the final film in the Avengers franchise, Endgame, which has sent Twitterati into a frenzy.
Along with the conspicuous absence of Captain Marvel from the teaser, fans also noticed Jeremy Renner's new look, which many touted to be signifying Hawkeye's death and introduction of Ronin, a lone samurai and an alias used by multiple characters in the Marvel comics (including by Barton).
After half the universe turned into dust with a click of Thanos's finger, fans sure are expecting Hawkeye to be the harbringer of order and restoration the the chaotic Marvel world. (both for the sake of the Marvel Cinematic Universe and the audience).
My name is Clint Barton. After two years of house arrest, most of my friends are dust. To save the world from Thanos, I had to become someone else. I had to become RONIN. pic.twitter.com/ozbPdAcHxc

— Komrikmania (@komrikmania) December 7, 2018
Thanos just unleashed the RONIN — George Anand (@Geo_boy03) December 7, 2018
hawkeye leaving his farm to fight thanos pic.twitter.com/dhgBNS7mjr — agi (@finaIizer) December 7, 2018
When #Hawkeye appears in the #AvengersEndame trailer! pic.twitter.com/VSXkuOIdjQ — Viren Ahluwalia (@TweetDocV) December 7, 2018
Some regarded Jeremy Renner's return as the best part about the trailer.
Best part of the trailer. pic.twitter.com/IGEOsUk6gg

— BitterSweetSymphony (@PluviophilePoet) December 7, 2018
Comedian Sahil Shah also expressed his excitement at realising that Hawkeye had somehow survived and was now back.
MY REACTION TO THE NEW AVENGERS TRAILER: Hmm. Okay. Yup. HOLY FUCKING HELL HAWKEYE SURVIVED AND HE IS ALIVE AND HE IS LOOKING COOL AS FUCK. OMG I WONDER WHAT IS NEXT? Hmm. Okay. Yup. — Sahil Shah (@SahilBulla) December 7, 2018
Fans after seeing Hawkeye in the trailer. #AvengersEndgame pic.twitter.com/Lzz0xSkPU3

— Pakchikpak Raja Babu (@HaramiParindey) December 7, 2018
*I'm crying in fangirl language* After 2 years อะเบ๊บบบบบบบบบบบ #Avengers4 #EndGame #Hawkeye #Ronin #ClintBarton pic.twitter.com/TBHVIljlcn — ดับเบิ้ลยูเอโอ Crying (@_wawao) December 7, 2018
When it dawns on you probably why Hawkeye is now Ronin pic.twitter.com/8vcYERq5AH — Logan Trent (@TheLoganTrent) December 7, 2018
Find latest and upcoming tech gadgets online on Tech2 Gadgets. Get technology news, gadgets reviews & ratings. Popular gadgets including laptop, tablet and mobile specifications, features, prices, comparison.
Entertainment
Meanwhile, Disney holdover Onward has grossed a total of $7.4 million since it opened on 6 March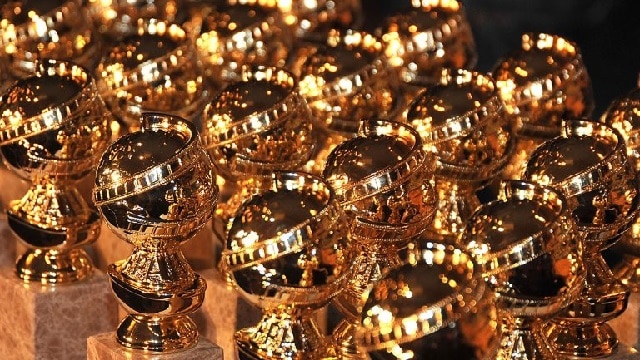 Entertainment
The reporter in her Los Angeles lawsuit said that despite reporting on Hollywood for many prominent Norwegian outlets, she has been repeatedly denied membership in the organisation.
Entertainment
Filming on the new instalment of Scream is set to kick off later this year in Wilmington, North Carolina.