Avengers: Endgame trailer — Marvel's mightiest superheroes get ready for the fight of their lives
After the longest, most excruciating wait, and months of speculation and theorising, we have a title and trailer for Avengers 4 — Avengers: Endgame.
It's here. It's really, finally here! After the longest, most excruciating wait, and months of speculation and theorising, we have a title and trailer for Avengers 4 — Avengers: Endgame. And it may be coming sooner than expected as the clip teases an April 2019 release date, which the directors, Russo brothers, later confirmed in a tweet.
Part of the journey is the end. pic.twitter.com/bk0QzTsYmA

— Marvel Entertainment (@Marvel) December 7, 2018
The trailer picks up from where Avengers: Infinity War left off with Thanos having wiped out half of all life in the universe with a mere snap of his finger. It opens with a broken and defeated Iron Man recording a final message for Pepper Potts — with food and water having run out and oxygen too fast depleting on the spaceship he took to Thanos's destroyed homeworld of Titan. Meanwhile, Captain America, Black Widow, Bruce Banner and the surviving Avengers are left scrambling, looking to undo the Mad Titan's damage as they get ready for "the fight of their lives."
The trailer also teases Hawkeye's return in an all new avatar as Ronin. And it ends with a lighter moment featuring Scott Lang aka Ant-Man trying to join forces with Cap and Black Widow.
"Hi, is anybody home? This is Scott Lang, we met a few years ago at the airport in Germany? I got really big? Ant-Man?," he asks. But leaving the comedy aside, this must mean he's found a way out of the Quantum Realm, where he was trapped at the end of Ant-Man and the Wasp.
In theaters April 26, 2019. #AvengersEndgame pic.twitter.com/Vrpgly6qZu — Russo Brothers (@Russo_Brothers) December 7, 2018
Directed by Anthony and Joe Russo, Marvel's Avengers: Endgame is one of the most anticipated movie releases of 2019.
Avengers: Endgame stars Robert Downey Jr, Josh Brolin, Mark Ruffalo, Tom Hiddleston, Chris Evans, Chris Hemsworth, Jeremy Renner, Chris Pratt, Elizabeth Olsen, Sebastian Stan, Benedict Cumberbatch, Paul Bettany, Samuel L Jackson, Cobie Smulders, Benedict Wong, Zoe Saldana, Karen Gillan, Vin Diesel, Dave Bautista, Pom Klementieff, Scarlett Johansson, Tom Holland and Anthony Mackie.
Avengers: Endgame hits theatres worldwide on 26 April, 2019.
Watch the trailer here
Find latest and upcoming tech gadgets online on Tech2 Gadgets. Get technology news, gadgets reviews & ratings. Popular gadgets including laptop, tablet and mobile specifications, features, prices, comparison.
Entertainment
Bruce is the fourth shark that was made from the original Jaws mold after Steven Spielberg's thriller became a box office phenomenon. The three sharks designed for the film were destroyed when production wrapped.
Entertainment
The lawsuit blames Ventura County and managers of Lake Piru, and claims 'negligence' was involved around Naya Rivera's death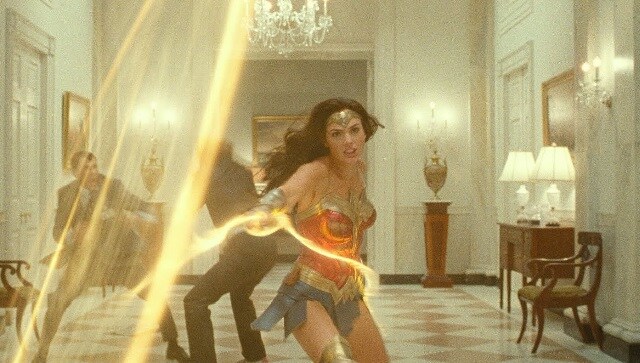 Entertainment
While Wonder Woman 1984 will release in international theatres on 16 December, the Patty Jenkins directorial will also be made available to HBO Max subscribers free of charge for its first month.