Avengers 4 will be the longest MCU film, confirm Russo Brothers; Marvel takes strict measures to prevent spoilers
Avengers 4 has been directed by Anthony and Joe Russo.
The Russo Brothers have revealed that the forthcoming Avengers 4 will be the longest film in the Marvel Cinematic Universe. In an interview with Collider, the director duo said that the untitled sequel may be longer than its predecessor Avengers: Infinity War, which had a run time of 149 minutes.
"I'll say it could easily be a three hour film, but I think that, you know, we're very hard on the material. We like it to play at a certain pace. I'm sure that we'll squeeze it. ," said Joe Russo. The directors also refused to reveal the title of the film.
The makers have gone the extra mile to keep spoilers at bay by writing fake scenes and having dummy scripts instead of the real ones. Karen Gillan, who plays Nebula, revealed in a podcast Shoot This Now that she was never handed a script, but just got her scenes. Gillan said that the directors would fill the actors in on everything there was to know in terms of context, but she still did not know what exactly the plot of the film was.
Paul Bettany, who plays Vision in the film, had also shared with HeyUGuys how secretive the makers were and incorporated fake twists and turns in the scripts that were never shot.
In an appearance on Jimmy Kimmel Live, Robert Downey Jr had even confessed to being part of the fake script writing process.
Avengers 4 stars Downey Jr, Josh Brolin, Mark Ruffalo, Tom Hiddleston, Chris Evans, Chris Hemsworth, Jeremy Renner, Chris Pratt, Elizabeth Olsen, Sebastian Stan, Benedict Cumberbatch, Bettany, Samuel L Jackson, Cobie Smulders, Benedict Wong, Zoe Saldana, Karen Gillan, Katherine Langford, Vin Diesel, Dave Bautista, Pom Klementieff, Scarlett Johansson, Tom Holland, and Anthony Mackie.
The Marvel film will open in theatres worldwide on 3 May, 2019.
Find latest and upcoming tech gadgets online on Tech2 Gadgets. Get technology news, gadgets reviews & ratings. Popular gadgets including laptop, tablet and mobile specifications, features, prices, comparison.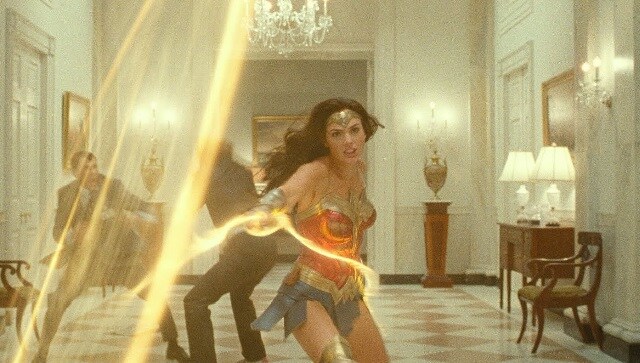 Entertainment
While Wonder Woman 1984 will release in international theatres on 16 December, the Patty Jenkins directorial will also be made available to HBO Max subscribers free of charge for its first month.
Entertainment
Universal and Cinemark announced an agreement that guarantees three weekends of theatrical exclusivity for Universal and Focus Feature titles before a film can become available to rent on demand. Films that open to $50 million or more, however, will stay in theatres exclusively for at least five full weekends.
Entertainment
Sylvester Stallone joins Margot Robbie, Viola Davis, Idris Elba, among others for James Gunn's The Suicide Squad