Arjun Kapoor's illegal terrace gym demolished by civic officials; actor made to pay Rs 8,000 fee
The BMC had issued a notice to Arjun Kapoor in March 2016 instructing the actor to present documents of legality of his terrace gym but he failed to do so
It looks like Arjun Kapoor will have to find a new place to pose for gym selfies now. Brihanmumbai Municipal Corporation (BMC) officials demolished the actor's illegally constructed gym on the terrace of his Juhu apartment.
The Times of India reports that the municipal body had first issued a notice to Kapoor in March last year for encroaching on the terrace by constructing a makeshift 30 by 16 square feet brick room without permission.
The Asian Age reports that the first notice was a show-cause notice instructing the actor to produce documents proving the legality of the gymnasium within seven days. It would have taken a month for the BMC to verify the papers and take any action if necessary. However, Kapoor failed to reply within the stipulated time.
Hindustan Times reports that the BMC decided to demolish the illegal structure in July. However, the actor requested the municipal body a week ago to allow him to relocate the gym equipment and get the structure demolished by himself.
The same report suggests that as the structure was on the seventh floor, the BMC allowed the actor's staff to dismantle it to ensure the safety of other residents. Had it been on the ground floor, the officials could have easily removed everything in a day.
While Kapoor got the equipment relocated, he could not get the structure demolished on the specified day. Thus, the BMC officials approached him and demolished the structure.
The Asian Age quotes Parag Masurkar, Assistant Municipal Commissioner of H-west ward, under whose jurisdiction Kapoor's house falls, as saying, "About five or six civic body officials went to demolish the place, along with policemen. The demolition charges include the fees of the police, cost of hiring machines and the number of man hours put in by the BMC to demolish the place."
Thus, after having the illegal gym on the terrace of his apartment demolished, Kapoor will be required to pay a sum of Rs 8,000 as reimbursement of the demolition.
Find latest and upcoming tech gadgets online on Tech2 Gadgets. Get technology news, gadgets reviews & ratings. Popular gadgets including laptop, tablet and mobile specifications, features, prices, comparison.
India
Researchers have inferred from their findings that a high proportion of all infections are likely to be asymptomatic.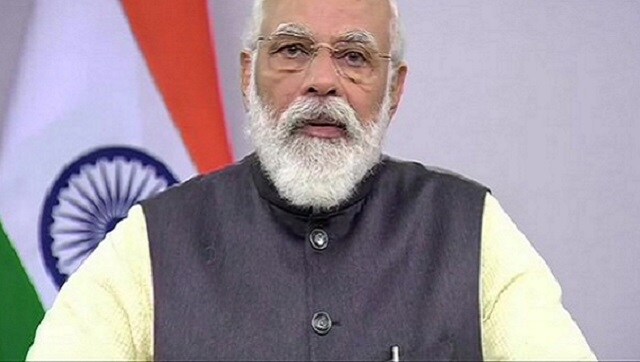 India
The prime minister will first pay a visit to Hanuman Gadhi, then take darshan of Ram Lalla before taking part in the 'bhoomi poojan'ceremony, Swami Govind Devgiri Maharaj said
India
Kitchens of restaurants and food court in malls will be allowed to remain open only for home delivery through aggregators, it said