Apple to revive Steven Spielberg's Amazing Stories after scrapping deal with Weinstein Company
San Francisco: After scrapping a deal with the Weinstein Company for an Elvis Presley biopic series, Apple has reportedly struck a deal to revive the Steven Spielberg anthology series Amazing Stories, earmarking $5 million per episode.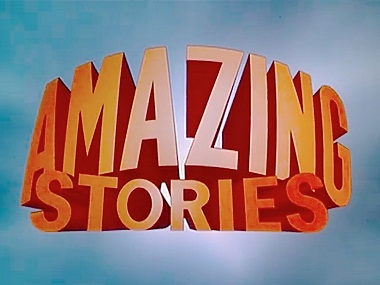 According to a report in The Wall Street Journal late on Tuesday, Spielberg's Amblin Entertainment production company will produce 10 episodes of the new series with NBC Universal's television production unit. Spielberg is likely to serve as an executive producer on the new series.
The original Amazing Stories — which ran from 1985 to 1987 — was Spielberg's attempt to create an updated Twilight Zone or The Outer Limits, The Verge reported on Wednesday.
Apple is set to invest nearly $1 billion in acquiring and producing original TV shows over the next year. According to reports, the iPhone-maker is looking to match the high-quality output of networks like HBO.
On Monday, Apple terminated a deal with the Weinstein Company for an Elvis Presley biopic series after producer Harvey Weinstein was fired from the company he co-founded.
Weinstein was asked to leave after a New York Times investigation detailed numerous incidents of alleged sexual harassment by the media mogul.
(Also read — Harvey Weinstein sexual harassment row: Angelina Jolie, Gwyneth Paltrow among accusers) 
Find latest and upcoming tech gadgets online on Tech2 Gadgets. Get technology news, gadgets reviews & ratings. Popular gadgets including laptop, tablet and mobile specifications, features, prices, comparison.
Updated Date: Oct 11, 2017 10:39:14 IST