Amitabh Bachchan pens tribute for Veeru Devgan: Held a minute's silence on Chehre film set to honour him
Amitabh Bachchan shared a heartfelt anecdote of his encounter with Veeru Devgan on the sets of his 1971 film, Reshma Aur Shera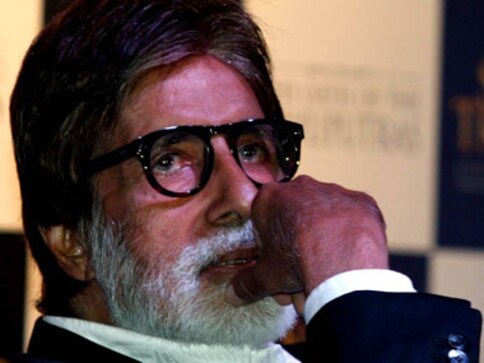 Amitabh Bachchan has penned a heartfelt note on veteran action director Veeru Devgan, who passed away on Monday. The megastar took to his blog to write a lengthy note, sharing an anecdote from the 1971 Sunil Dutt-Waheeda Rehman film, Reshma Aur Shera. 
Bachchan narrated a scene from the film where Devgan was serving as a stunt double for the leading man on the film, Sunil Dutt. In the particular scene, the antagonist was to whip the hero.
"Khanna Saheb was using a stand in for the leading man and was renowned for his authenticity when conducting stunts. He was lashing the stand in, whip like and with each lash I could see the pain and agony on the stand ins face, but he continued to complete the scene dummy rehearsal, to perfection. The stand in getting the lashing was Veeru Devgan," he wrote in his post.
Bachchan also said that Devgan often used to bring a young Ajay Devgn to the sets.
When he received the news of Devgan's death, Amitabh held a minute of silence in honour of the action director on the sets of Chehre. "I stopped work, made an announcement held a minutes silence to honour him and continued work. He would have wanted it that way," he added.
He attended Devgan's funeral at Ajay and Kajol's residence on Monday evening.
Entertainment
The song situation in the film was at Uma and Subir's wedding reception, actor David, who plays their mentor, asks them to sing. They sing Teri Bindiya Re.
Entertainment
How was Gajodhar born? What inspired Srivastava to take this name and use for comic relief and device? Back in 2013, while giving an interview to the AIB Podcast, the actor-comedian had given out all the details.
Entertainment
Amitabh Bachchan said, "She leaves for school in the morning and I leave for my shoot. While she returns at noon, her mother (Aishwarya Rai Bachchan) gives her tasks. I return home very late."