Alok Nath sexually abused and violated me 20 years ago, but norm was to stay silent, writer-producer tells Firstpost
The television actor famed for his 'sanskaari' roles, Alok Nath, sexually abused her and 'violated' her 'endlessly' at a party 20 years ago, filmmaker and writer Vinta Nanda told Firstpost. Nanda recollected an incident from the 1990s, when 'this man' was the lead actor in a TV show called Tara.
Television actor Alok Nath, famous for 'sanskaari' roles, sexually abused and violated her "endlessly" at a party 20 years ago, a filmmaker and writer told Firstpost. She posted about the incident on her Facebook page late on 8 October and in a detailed interview with Firstpost opened up about the incident (the full interview will be up shortly).
Speaking to Firstpost, she recalled the environment around which the incident with Alok Nath happened almost two decades ago. The norm was to stay silent and normalise this behavior. She spoke up about her mental trauma which forced her to drink irresponsibly and dabble in drugs up until 2008, and how she finally found her voice back as a writer with social media.
"The reason why I wrote my story (on Facebook) was because I felt that moment of "now or never". This moment never came to me in the '90s. Because there was no such (#metoo) movement, or gender discourse being talked about. If something happened to you, you kept quiet, that was the kind of accepted environment at the time," she told Firstpost.
Firstpost telephoned and texted Alok Nath for comment, but received no response.
She recollected an incident from the 1990s, when "this man" was the lead actor in a TV show called Tara. She, who was a producer of the show, said in the post, "He was after my lead girl. She was not interested in him. He was alcoholic, shameless and obnoxious but he was also the television star of that decade, so not only was he forgiven for all his bad behaviour, but many of the guys would egg him on to be his worst. My lead female actor was being harassed by him."

She wrote that when the lead actress complained to the producers, they decided to let the man go. However, when it was the time for the final shot, the man "felt up our female lead, and very viciously," she wrote. Even though the man was fired from the show, the management of the channel brought him back after changing the show's story.
But the allegation does not end there. She further alleged that she was raped one day after she attended a party at the man's residence. "I was invited to a party to this man's house; his wife, my best friend, was out of town. It was usual for our group of friends from theatre to meet regularly, so there was nothing unusual about my going to the party....As the evening flowed, my drinks were mixed and I began to feel strange.  Then at around 2 am, I left his house... I started to walk home on the empty streets, although the distance to my own house was long. Midway, I was accosted by this man who was driving his own car and he asked me to sit in it and said he would drop me home. I trusted him and sat in his car. I have faint memory after that.
"I can remember more liquor being poured into my mouth and I remember being violated endlessly. When I woke up the next afternoon, I was in pain. I hadn't just been raped, I was taken to my own house and had been brutalised," She wrote.
She further explained the struggles she faced when her company was shut, and she had to work again with the man in question when she turned into a TV show writer. "He created an environment in which I was made to feel threatened so I asked the producers to release me from directing the series because I didn't want to be around where he was. I continued to write the show.
"Here's the most difficult part, the main reason why I have taken so long to come out with the truth. While I was working on this new series, he asked me to come to his house again and I went to allow him to violate me. I needed the job and didn't want to leave it as I needed the money. It was after this that I quit. I was completely shattered by then. It was a nervous breakdown I was going through, but I was trying to be brave."
She said that she was sharing her story 20 years later, when she's totally fine, "healed and reunited with my own self again." "The only reason I'm telling this story now is because I don't want that any girl should ever fear holding the truth back," she said.
The Facebook post comes as the #MeToo storm intensified on Monday with more women recounting their experiences of sexual harassment in the entertainment and media industry, leading to actor Rajat Kapoor apologising for his alleged misconduct and AIB facing uncertainty after two members distanced themselves from the comedy group.
The wave started with Tanushree Dutta's allegations against veteran actor Nana Patekar. Mainstream star Hrithik Roshan, who has just made "Super 30" with Vikas Bahl, broke his silence on Monday on the allegations of molestation by a junior employee of Phantom Films against the director.
Phantom Films — helmed by Bahl, Anurag Kashyap, Vikramaditya Motwane and Madhu Mantena — was dissolved over the weekend after an article that detailed the victim's account and how the production house failed to take action.
With inputs from PTI
Find latest and upcoming tech gadgets online on Tech2 Gadgets. Get technology news, gadgets reviews & ratings. Popular gadgets including laptop, tablet and mobile specifications, features, prices, comparison.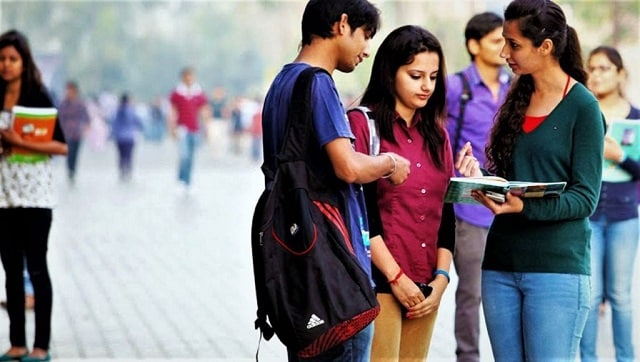 India
CPM leader Sitaram Yechury alleged that none of the suggestions sent by academicians were included in the new National Education Policy cleared by the Union cabinet
Entertainment
Music producer Detail has been accused of crimes between 2010 and 2018.
Politics
This comes in the backdrop of a heated debate that reportedly ensued at a closed-door meeting of Congress Rajya Sabha MPs