Alia Bhatt on being directed by father Mahesh in Sadak 2: 'I think I may just end up being born again'
Sadak 2 is a sequel to the 1991 film Sadak starring Sanjay Dutt and Pooja Bhatt.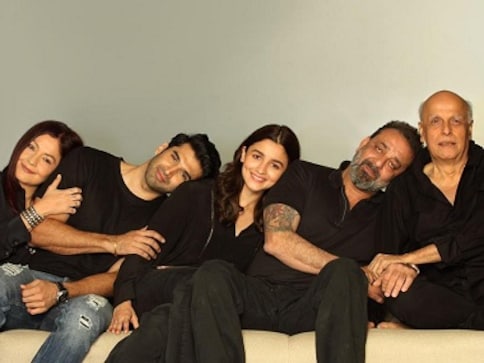 Mahesh Bhatt will be once again donning the director's cap for Sadak 2, the follow-up to his 1991 film Sadak, starring Sanjay Dutt and daughter Pooja. Alia Bhatt and Aditya Roy Kapur are also part of the sequel slated to release on 25 March, 2020. In an interaction with DNA, both sisters expressed their admiration for him
Alia told DNA that she had never thought that her father would step out of his retirement and work with her on a film. Pooja talked about Mahesh's acumen as a director that very few possess. Alia also spoke about being narrated the film's story which made her realise that no other filmmaker could direct Sadak 2 other than Mahesh.
"When I heard the story, I told him what Sanju had already said, that I cannot do this film if you are not directing it. I was not just in tears, but I was sobbing and shaking at the end of it. He put up the most creative narration that I have heard in my life with the music and the beats. It was so earnest that it broke my heart. Sanju recently told me, 'Alia you don't know what you are getting into. You have no idea what it is to be directed by your father'. At the shoot of the picture with the cast, I got a glimpse of it. And to tell you the truth, I am scared for my life because if that's the kind of emotional journey that we are going to go on for I don't know how many odd days, I think I may just end up being born again."
Entertainment
Sidharth Malhotra and Kiara Advani got hitched at Jaisalmer's Suryagarh Palace amidst the presence of friends and family.
Entertainment
Here are top 5 movies that were inspired by real life and went on to win hearts!
Entertainment
Alia Bhatt while speaking about Pathaan breaking her film Brahmastra's box office record said that she is very happy with the film's performance. "Every film should break every film's record.