Ae Dil Hai Mushkil: How Karan Johar has been forced to make unfair compromises
Be rest assured, if Raj Thackeray or anyone at the MNS truly cared for our soldiers, they wouldn't be picking on as soft a target as a commercial Hindi film like Ae Dil Hai Mushkil.
Enough has been said, by "patriots" and "anti-nationals" alike, about whether or not the protests by Raj Thackeray's Maharashtra Navnirman Sena (MNS) against the release of Ae Dil Hai Mushkil were valid or not.
And since missing the point is one of our national pastimes, Karan Johar's choice to use a Pakistani star for a cameo in his film became some sort of an insult to our soldiers and martyrs, particularly after the Uri attacks. (The fact that Fawad Khan shot for ADHM at a time when relations between India and Pakistan were certainly better than they are right now, much like plain logic, isn't something the anti-Pakistan mob seems to understand.)
The latest update in the ADHM–MNS saga is that MNS has finally agreed to 'let' the film release. In return, apart from that apologetic (or borderline depressing) video Johar released, he has also agreed to put a slate honouring the soldiers of Uri at the start of his film, and he will contribute to the army welfare fund.
Now make no mistake – in isolation, neither of these steps are a problem at all. If anything, filmmakers should be encouraged to make social statements through their film, and most citizens would welcome it if, say, the government were to enforce a law that made producers pay an amount to the army welfare fund for every film they want to release.
However, the manner in which Karan Johar has been made to jump through hoops and prostrate before an unworthy politician just to release a film that has already been cleared for release by the law of the land, is what makes this most unfair. Johar has faced the harshest of burns from flames that have been fanned for political gain, in a completely unconstitutional and unlawful manner.
For, how can a political party threaten violence and vandalism for a film when they have no legal basis to do so? How can you outrage and say that the film will offend people, when you aren't even letting people watch the film? How can the head of this political party still get an audience before the Chief Minister of Maharashtra, instead of being nailed in prison once and for all?
Anyone who defends Karan Johar's right to release his film without any hassles is branded an anti-national, someone who doesn't respect our soldiers. However, the limited point one would like to make here is that the two issues are not related *even marginally*.
Fawad Khan gained popularity in India despite everyone knowing he was from Pakistan. At the time, between Khoobsurat and Kapoor & Sons, relations with Pakistan were not in the state they are in right now. Why would you fault a filmmaker if he signed on an actor in a completely legal manner, when the actor's popularity was on the rise?
It was most disheartening to see Karan Johar say 'of course we won't work with artistes from the neighbouring country', in his video apology. We've reduced one of India's most popular mainstream filmmakers to a spineless wreck, too frightened to even mention the name of the country. All in the name of this faux-patriotism surrounding a film, for crying out loud!
There is merit in the thought that as a symbol of our unwavering support to our soldiers, we must cut ties off with Pakistan - not just art and culture, but *all* ties. (We have approximately $2.6 billion worth of trade with Pakistan, when our economy is worth upwards of $2 trillion. Yet, Pakistan has Most Favoured Nation (MFN) status. Let's start with that?)
You could call them names if you want to, but no Indian filmmaker will willingly engage with Pakistani talent when the political situation is on the boil; if not out of loyalty to the country, then out of plain business sense.
But how can we let an outfit of hooligans masquerading as a political party hold a completed film to ransom, just for those imaginary political brownie points? Be rest assured, if Raj Thackeray or anyone at the MNS truly cared for our soldiers, they wouldn't be picking on as soft a target as a commercial Hindi film. That they, and those who support the MNS and other protests against ADHM, actually believe that violently protesting against a film is a symbol of support to our armed forces, is perhaps the most depressing thought.
Are we so naïve to think that those who are willing to give their lives for the country are sitting around outraging about Hindi films? And as citizens, why should we outrage *on behalf* of our soldiers? Why can't we express our patriotism and solidarity with them in ways that are more constructive? This might sound like a value education lesson, but frankly, as citizens of a nation, we are appalling.
The political scenario in the country, particularly with the heavily charged atmosphere surrounding the upcoming elections in Uttar Pradesh, now resembles a circus more than anything else. Anyone can throw their hat into the ring and pretend to be a patriot. No one, though, will think twice before abusing the rights and privileges our constitution gives us as citizens. And this is doubly true of the political class.
Let's, for instance, see what privileges Raj Thackeray gets because of his political clout, and let's talk about whether he deserves those privileges more than a soldier does. Frankly, there is no scope for an argument. But then, 'no scope for argument' is the current mantra of the Hindu Right anyway. Think about it with simple reason and logic, though, and you'll see why all of this is wrong.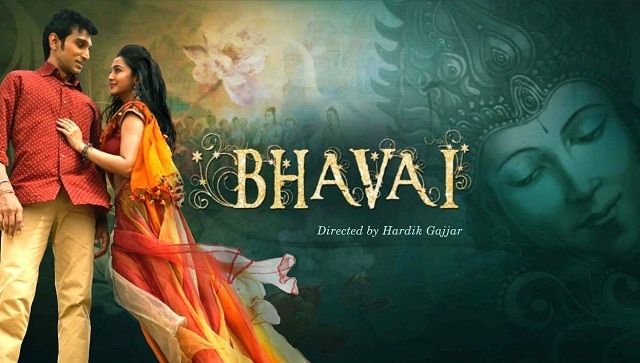 Entertainment
Pratik Gandhi, Aindrita Ray's Bhavai will release in cinemas on 1 October
Entertainment
Based on Brigadier Mehta's book The Burning Chaffees, Pippa also stars Mrunal Thakur, Priyanshu Painyuli and Soni Razdan.
Entertainment
Laal Singh Chaddha, shot across 100 locations around the globe, finally wrapped up production in Mumbai.