2.0: Piracy website TamilRockers leaks HD print of Rajinikanth's film hours after release
TamilRockers, the site that leaked 2.0, had also recently leaked Vada Chennai, featuring Dhanush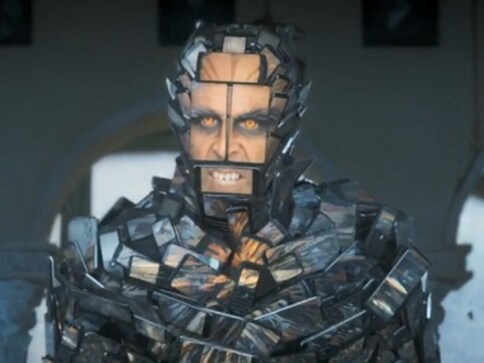 2.0 featuring superstar Rajinikanth and Akshay Kumar was one of the most anticipated films this weekend. The HD print of the film was leaked by a piracy website called TamilRockers within a few hours of its release on Thursday, reports India Today.
This happened despite the makers' efforts to have a separate team to scrutinise any chances of online piracy. The report adds that the producers of 2.0 had sought guidance of the Madras High Court about a research list of websites that had uploaded the pirated version illegally. However, official confirmation on this is awaited.
The anti-piracy team, which was being headed by actor Vishal, had presented a list of websites which were infamous for leaking newly released films online. The authorities even managed to block most sites, as per the report, but could not hinder TamilRockers from going ahead with the leak.
TamilRockers had recently created a frenzy online among fans, when the site leaked Vada Chennai, featuring Dhanush.
Made with an astronomical budget of Rs 550 crore, 2.0 may well stand to lose business with such a leak. The narrative of the film revolves around the ill effects of cell phone towers owing to the radiations that they generate.
Entertainment
Voot Select has hit upon an interesting show that retains the dramatic tension for the most part of the eight episodes.
Entertainment
Florence Pugh on Black Widow: "I was totally worried about if people were going to appreciate me as a casting choice for Yelena"
Entertainment
"I quit TV because my brain died. I was doing the same thing everyday. The money was terrific but I felt I was dying as an actor. My focus now is to just constantly grow," says Ronit Roy.