2.0: Piracy website TamilRockers leaks HD print of Rajinikanth's film hours after release
TamilRockers, the site that leaked 2.0, had also recently leaked Vada Chennai, featuring Dhanush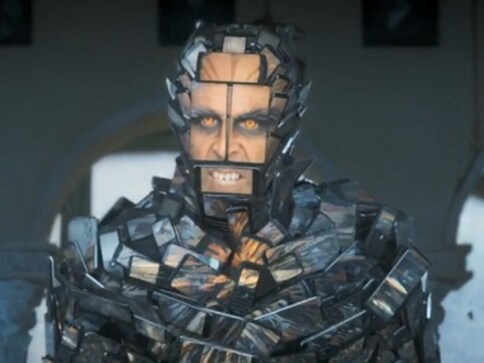 2.0 featuring superstar Rajinikanth and Akshay Kumar was one of the most anticipated films this weekend. The HD print of the film was leaked by a piracy website called TamilRockers within a few hours of its release on Thursday, reports India Today.
This happened despite the makers' efforts to have a separate team to scrutinise any chances of online piracy. The report adds that the producers of 2.0 had sought guidance of the Madras High Court about a research list of websites that had uploaded the pirated version illegally. However, official confirmation on this is awaited.
The anti-piracy team, which was being headed by actor Vishal, had presented a list of websites which were infamous for leaking newly released films online. The authorities even managed to block most sites, as per the report, but could not hinder TamilRockers from going ahead with the leak.
TamilRockers had recently created a frenzy online among fans, when the site leaked Vada Chennai, featuring Dhanush.
Made with an astronomical budget of Rs 550 crore, 2.0 may well stand to lose business with such a leak. The narrative of the film revolves around the ill effects of cell phone towers owing to the radiations that they generate.
Entertainment
After making waves with his multiple award winning Aavasavyuham, director Krishand returns with the equally gloriously kookie and clever Purusha Pretham.
Entertainment
A report by TMZ says the man travelled from South Carolina to Rihanna's Los Angeles home where she was with her baby boy when the incident occurred.
World
OpenAI's CEO Sam Altman is aware that many bad actors will use GPT-4 for large-scale misinformation and cyberattack campaigns, if we are not careful about how we use the tool. He also said he is aware of how AI may change the nature of jobs as we know it.