Your PAN card, if not linked to Aadhaar by 31 Dec, may become invalid: Report
This comes after the government made Aadhaar mandatory for filing income tax returns
The government is likely to set 31 December deadline to link PAN card with Aadhaar, a report in The Hindustan Times said quoting government sources. If it is not done by that date, your PAN card will become invalid, the report said.
In the Finance Bill passed on Wednesday, the government had inserted an amendment making Aadhaar mandatory for filing income tax returns.
As per the amendment, "Every person who is eligible for an Aadhaar number shall, on or after the 1st day of July 2017, quote Aadhaar number, (i) in the application form for allotment of the permanent account number; (ii) in the return of income".
Political parties, including Biju Janata Dal, had opposed the move and walked out of the Lok Sabha in protest.
However, finance minister Arun Jailtey had rejected all demands for a relook insisting that the step was necessary to curb tax evasion and frauds as people have multiple PAN cards and are using it as a tool for not pay taxes.
"Aadhaar has biometric details, so its chances of misuse become minimal. When the country has so much technology, and when it is being put to use, then why create such a hue and cry about it? It is an anti-evasion measure which will benefit the country. So the government considers it right to implement it," he said.
Jaitley said the UIDAI had been conceptualised by the previous UPA dispensation and the NDA government is putting it to use with 98 per cent adults or more than 108 crore people in India having been issued Aadhaar number.
However, experts have warned that the Aadhaar system has been put in place without required privacy protection for individuals and this poses a serious threat to the citizens.
The government's move also goes against the Supreme Court's interim order that said Aadhaar is purely voluntary and should not be made mandatory until its final order on the privacy aspect comes.
With inputs from PTI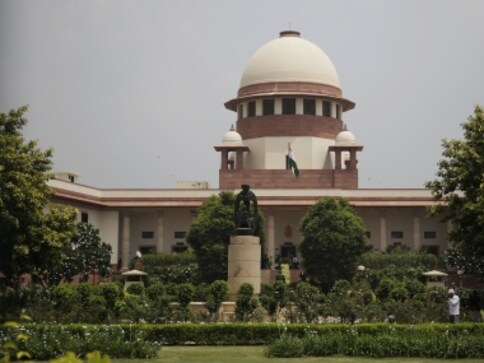 India
At this Justice Chandrachud said that government may be seeing Aadhaar as an enabler to access benefits' under the welfare schemes for those have no other identity proof.
Business
A PAN cardholder is able to get a reprint from either of the two agencies, depending on who had originally issued the document.
News & Analysis
For the first time, we are coming across Aadhaar which is providing an interconnected ecosystem. That, from a consumer standpoint, is going to present a huge amount of data privacy issues.