Why startup nationalism in India makes sense in the age of Trump
Taking both predatory capitalism and the rise of Trumpism into account, there is definitely a case for limited protection to startups like Flipkart and Ola
Why did the US-led Allies win the Second World War against the Nazis? Sir Ian Jacob, an aide of the war-winning British Prime Minister Sir Winston Churchill, famously replied, "Because our German scientists were better than their German scientists."
In India's new startup war involving global wannabes and local "Unicorn" entrepreneurs with companies that involve market valuation in excess of one billion US dollars, the answer to "Who will win the e-commerce war?" may well be: "the one that has better Indians."
Wait, there is more to this than who employs better Indians, or for that matter, more Indians. And that is what we need to consider after this month's developments that began with Ola Cabs co- founder-CEO Bhavish Aggarwal and Flipkart co-founder Sachin Bansal raising the flag of nationalism to seek government help in fighting global (read: US) giants.
Things queered with the arrival of ride-hailing frontrunner Uber's CEO Travis Kalanick to India last month, who did everything short of wearing a dhoti-kurta to prove that he was all in the interest of India, even playing cricket and offering to take up Indian citizenship in rhetorical flourish. He said Uber India is substantially run by Indians. The company, Ola's giant rival, has pledged to invest $1 billion in India and plans to double its workforce in the country to 1,000 in the near future.
Flipkart's Bansal wants the government which loves to talk "swadeshi" and compete with China to emulate the neighbour and tell the world "we need your capital but not your companies." Flipkart has been bleeding talent at the top amid talk of a downvaluation and has also had issues with global rival Amazon in snaring small businesses as the two fight to become the preferred e-marketplaces for thousands of sellers. Ola also wants emphasis on local innovation.
The elephant in the room for observers is that both Ola Cabs and Flipkart are substantialy owned by foreign-origin venture funds. So, are Messers Bansal and Agarwal being hypocritical in being selectively nationalistic?
We need to ask ourselves why we need to be nationalistic in the first place, 25 years after India ushered in globalisation through reforms initiated in 1991. Before those reforms, in the licence-permit raj days, local business people loved to get "technology transfer" from overseas but retain both market access and ownership. Ola and Flipkart now promise us local technological innovation, but want market protection.
Here are the questions we need to ask ourselves to understand the issue better.
1) What will happen to employees and consumers in India when local startups seek protectionist measures against global giants?
2) What will happen to competition in the industry?
3) Is there anything unfair in the state of competition?
4) When is an Indian company Indian? Why does it need to be Indian?
IBM is a US company but now employs more workers in India than in its home base. Apple makes its iPhones in China, while being seen as a US company.
If India's aim is to boost local employment at higher wages, a welcome-door for foreign companies is most desirable. Likewise, competition from overseas giants may also help local consumers because competitive pricing and sales strategies benefit consumers. Local small businesses also gain from competition between rival e-marketplaces trying to onboard them.
But how does one ensure competition as well as employment for locals? One only has to look at Donald Trump, US president-elect, who has been talking of offering special tax breaks to big corporations to boost local employment, to understand that India may need to compete for capital all over again if his intended policies come good.
It is equally important that Trump is trying to protect technology jobs in the US by keeping a tight leash on H1B visas — and this is just nothing but protectionism in the labour market. Why should India deny advantages to its local firms of the kind Trump is offering to their US rivals?
On the other hand, if a foreign company benefits Indian consumers and employees alike, does ownership matter? Ownership is wonderful for national pride — even if the underlying facts are contrary. Look at Infosys, the New York-listed darling of India's software industry. It is 40% owned by foreign institutional investors and its CEO Vishal Sikka is ethnically Indian but a US citizen. The company has thus barely managed to hold its Indian pride.
A deeper look might tell us why Indian startups may need some level of protection or help from the government, though they, like Infosys, are substantially foreign owned.
First, competition has to be ensured in the market in the interest of both consumers seeking better terms and employees who will benefit from the war for talent. Giants such as Amazon and Uber have much deeper pockets, higher global reach and a war chest they may not entirely deserve on merit because of a headstart they have. Uber is set for an initial public offer of shares at a valuation of $66 billion. Now compare it with the struggle that Ola is going through as it scales up. Ola's latest valuation at a mere $3 billion is said to be down from the previous $5 billion. Amazon's market value is currently around $356 billion, while Flipkart is placed at below $10 billion on recent estimates.
There is little doubt that there is a predatory character to giants like Uber and Amazon, with their cosy relationship with Wall Street. They may use their deep resources to take bigger risks or undercut local startups to build a lead and hinder long-term competition.
In the interest of long-term competition to ensure benefits for local consumers, employees, small businesses and national pride alike, there is a case to offer a limited protection that ensures reasonable competition, if not an absolute level-playing field.
By this principle, market-share figures are important. The Competition Commission of India may have to step in later to measure ground realities. In the current growth phase, however, it might make more sense for the government to link some tax benefits to local employment in both innovation (technology) as well as consumer benefits.
Taking both predatory capitalism and the rise of Trumpism into account, there is definitely a case for limited protection to startups like Flipkart and Ola.
However, this is also the time to ask Bhavish Agarwal and Sachin Bansal a question: if your technology is so good, why are you not in other global markets? And why are you losing talented senior managers? That might lead us to other stories.
(The author is a senior journalist who has worked for Hindustan Times, Reuters, Business Standard and Reuters. He tweets as @madversity)
For full coverage of Union Budget 2017, click here
Subscribe to Moneycontrol Pro at ₹499 for the first year. Use code PRO499. Limited period offer. *T&C apply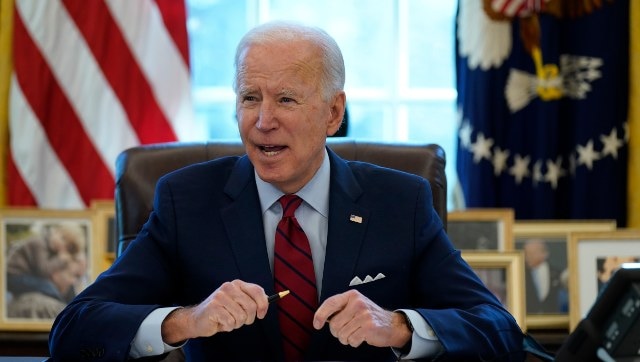 World
The offer comes days before a Sunday deadline when Iran has said it will bar international inspectors from visiting undeclared nuclear facilities and conducting unannounced inspections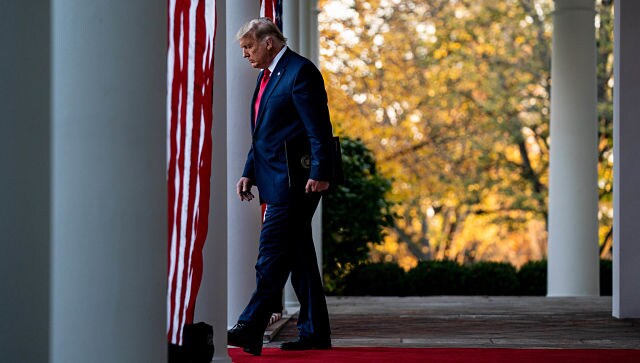 World
At issue in the Senate chamber will be many of the fundamental aspects that defined Trump's years in power: relentless assaults on truth, deliberate efforts to foment divisions, shattering of norms and undermining of a democratic election
World
Seven Republicans joined all Democrats to convict the former US president, but it was far from the two-third threshold required