The Great Indian NPA Mess: How MUDRA scheme, Kisan credit cards could pose the next round of risk for banking sector
The loans extended under the government's MUDRA scheme and Kisan Credit Cards pose a potential credit risk. These growing liabilities need to be examined with greater urgency.
Editor's note: A political blame game is on after the recent revelations of former Reserve Bank of India (RBI) governor Raghuram Rajan to a Parliamentary panel about the origin of the bank NPA (non-performing assets) mess. About 90 percent of NPAs in India's banking sector is on the books of state-run banks. This is the fourth part in a series in Firstpost where experts analyse the issue.
India seemingly escaped the 2008 financial crisis unscathed. As the entire world reeled under the excesses of a financial catastrophe, India quickly regained economic normalcy. Growth rates had picked up by the next year itself mostly driven by government spending. However, even though the economy managed to tide over the crisis with little immediate repercussions, the ghosts of the time keep revisiting it in different forms. The problem of non-performing assets with banks is the most obstinate legacy of the crisis. India's stockpile of bad debts has shown a consistently rising trend in the last ten years amounting to a massive Rs 10 trillion as of March of this year.
Earlier this month, Raghuram Rajan, the former governor of the Reserve Bank of India (RBI) made a detailed, objective submission to the Parliamentary Estimates Committee on bank NPAs. He  argued that towards the end of the fastest growth phase that India has ever experienced between 2003 and 2008, businesses and banks were overcome with a spirit of "irrational exuberance" where they began to take growth as given.
As investment sentiments were at peak levels, corporates kept on borrowing beyond their means to finance investments while banks played their part without conducting appropriate checks on the credit-worthiness of these firms. The credit growth in the last two years before the crisis stood at 28 percent and 22 percent respectively; levels which have not been attained since. The credit to the industrial sector alone was growing at a high of 26.7 percent and 25 percent respectively during these years. The lenders and industrialists had simply not been taken into account a scenario where the growth of the economy would slow down.
Infamous legacies of industrialists like Vijay Mallya were created in this era of imprudent lending. During the boom years, Indian banks recklessly lent out exorbitant sums of money to his now-grounded Kingfisher Airlines. But when the music finally stopped, and the growth phase abruptly came to an end, the corporates found it increasingly difficult to pay back these sums of money.
As a result, balance sheets of both banks and corporates plummeted in quality ensuing in the so-called "twin balance-sheet" problem. Mallya, for instance, still owes about Rs 90 billion to Indian bankers.
When the UPA left office, the share of bad loans with banks stood at 4.11 percent. A bulk of these bad loans were infrastructure projects that had failed to take-off due to delay in permissions and clearances by a government suffering from acute policy paralysis. The situation worsened further after the RBI tightened NPA regulations under Rajan. The share of declared NPAs by banks escalated quickly and has gone past 11 percent as of March this year; the highest in ten years since the 2008 crisis.
This genesis of bad loans in the economic crisis of 2008 had been widely discussed in the media (including by us). However, the story did not end there according to Rajan. He highlighted in his note that when he was at the helm of the central bank from 2013 till 2016, banks preferred maintaining a status quo through deceptive accounting. A lot of them feared prosecution for taking a haircut on their assets. They also had no means to threaten promoters with the loss of their projects if debts were not repaid.
It was in everyone's best interests to extend additional loans to these borrowers so as to ensure that they continue to pay interests and keep up the facade of normality. In actuality, as the loans were effectively non-performing, bank profitability was practically illusionary.
With the passing of the Insolvency and Bankruptcy Code (IBC) in 2016, such malpractices are expected to be curbed to an extent. The Code outlines the procedure for insolvency resolution for debt-laden companies in a stipulated time. This should eliminate all problems of moral hazard that existed earlier where both bankers and promoters had little incentive to stem the piling level of debts. It can be argued that the resolution processes are not proceeding at a pace as was initially planned, but they have seen a significant improvement from the earlier regime of debt recovery tribunals.
Meanwhile, Rajan has also spelled out an ominous warning of further vulnerabilities in the system which need to be addressed. The loans extended under the government's MUDRA scheme and Kisan Credit Cards pose a potential credit risk. These growing liabilities need to be examined with greater urgency. The second threat concerns the credit culture in India arises out of the repeated loan waivers given to farmers by state governments. It adds to state debts and also generates a problem of moral hazard where there remains no incentive to ever repay loans by borrowers.
This is not to downplay the genuine problems ailing indebted farmers across India. But, long-term solutions need to be explored to enhance the productivity levels of the agricultural sector in general so that the excessive dependence on loan waivers is eliminated. A good place to start would be to reduce the embarrassing rain dependency of crops for over 60 percent of the net sown area across India. Such statistics are unforgivable 70 years after independence. The concerns laid out by Rajan are timely and require an equally timely action-oriented response.
(Kapoor is chair, and Yadav, senior researcher, at Institute for Competitiveness. Kapoor tweets @kautiliya).
Read Part 1 here: UPA's sins were of commission while NDA's are of omission
Part 2: Bad loans can snowball into banking crisis, Arun Jaitley's solutions has political overtones
Part 3: Banks, govt and industrialists worked together to kick bad loans can down the road
Explainers
According to officials at Buckingham Palace, Queen Elizabeth II had been consulted on all arrangements for her state funeral including order of service, music and readings
Explainers
Congress leader Shashi Tharoor got the nod from Sonia Gandhi to run for party president. Though the interim chief told the Thiruvananthapuram MP she was in favour of 'free and fair' elections, insiders say groundwork is being laid for Rahul Gandhi's return to the top post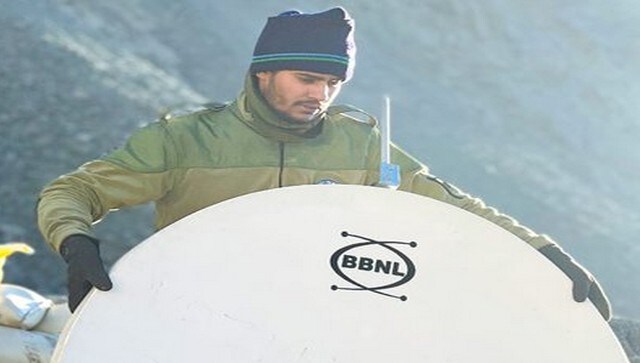 Explainers
The Leh-based Fire and Fury Corps, which handles military deployment along Kargil-Leh and secures the frontier with China and Pakistan, tweeted that internet was activated on the Siachen Glacier at 19,061 feet