The Great Indian NPA Mess: UPA's sins were of commission while NDA's errors are of omission
the UPA may be blamed for a combination of political interference and infrastructure adventurism. But NDA also deserves a share of the blame for the NPAs, although an arguably smaller one.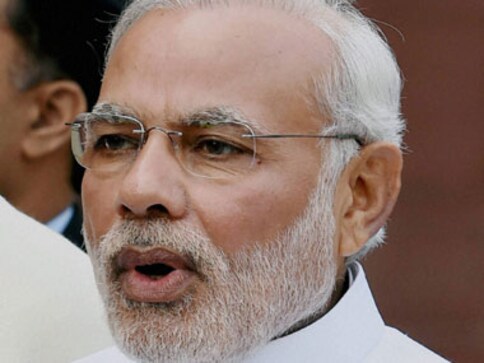 Editor's note: A political blame game is on after the recent revelations of former Reserve Bank of India (RBI) governor Raghuram Rajan to a Parliamentary panel about the origin of the bank NPA (non-performing assets) mess. About 90 percent of NPAs in India's banking sector is on the books of state-run banks. Beginning today, Firstpost will publish a series of articles to analyse the problem.
The ordinary Indian citizen may be forgiven for being confused about early this month's exchange of charges between the ruling BJP and the Opposition Congress on the pile-up of bad loans in the Indian banking system following former Reserve Bank of India (RBI) governor Raghuram Rajan's statement for a Parliamentary committee examination into loans that were either not returned or stopped yielding interest payments.
While there is definitely a strong case to suggest that it was during the Congress-led UPA 1 and 2 administration between 2004 and 2014 that there was politically blessed imprudent lending by public sector banks that led to non-performing assets (NPAs) growing out of control, a patient look would tell us that there is more to this.
The fact that Rajan also explained that NPAs need not necessarily come from big business and that even small business loans (such as Prime Minister Narendra Modi's pet MUDRA loan scheme) can go bad is a wake-up call for all about the culture of lending in the country.
The nationalisation of banks in 1969 and 1978 definitely ushered in an era of easier lending for farmers, small businesses and housing but the flip side is that there has been a lack of prudence in lending compounded by direct or indirect political interference --- be it in the "loan melas" for farmers championed by the Congress in the 1980s or tales about bankers waving cheque books with loan offers during the UPA era.
It must be remembered that all blame need not rest with the public sector. Given that even leading private banks such as ICICI Bank and Axis Bank have faced NPA problems, we may put a fair share of the criticism on what writer Salman Rushdie in a different context referred to as India's 'optimism disease'.
Former State Bank of India chairman Arundhati Bhattacharya, a highly respected figure, points out to how the prolonged world financial crisis that squeezed economies worldwide following the collapse of Lehman Brothers in 2008 also played a role in NPAs growing. You cannot blame UPA for that, but you can certainly blame the overall culture of lending in which gambles became gambits in the pursuit of high growth.
Ms Bhattacharya says Indian bankers were smug in the face of safe deposits in India after the world financial crisis and then goes on to observe that the "government launched a massive drive to build infrastructure and India started its experiment with public-private partnerships (PPP) at a large scale. There was also a sense of euphoria at having avoided the worst of the crisis. Both led to rising business confidence and tremendous capacity expansion."
Some of the irrational exuberance stretches back to even before the 2008 global crisis. All told, gross NPAs from infrastructure shot up from a manageable 4.66 percent of advances to the sector at the end of March 2009 to 17.4 percent by the end of March 2013, when the amount was Rs 1.36 lakh crore.
The UPA can certainly blamed for throwing bank money at private infrastructure projects the kind of which were earlier executed in the public sector. The fact that in both 2G telecom spectrum and in coal linkages to power projects there were questionable allocations of public resources to private parties only compounded the issue. Both policy-makers and bankers need to be held accountable for linking lending easily to questionable cash flows.
Keen to grab headlines, Congress points to Rajan's bringing a fraud alert to Modi-led PMO in 2016 on which nothing was done. That is certainly a smart political trick but outright frauds are only a small fraction of the overall NPAs. However, the Modi government can certainly be questioned on the manner in which it dealt with the NPAs it inherited after taking charge in 2014. The Congress says the current NPA levels of Rs 12 lakh crore are a multiple of the Rs 2.83 lakh crore it inherited and blames it on 'Modinomics."
There are three counts on which the NDA government may be questioned or criticised on letting the problem grow.
First, its romantic experiment with the demonetisation of high-value currency notes on 8 November 2016, has not only failed by most counts in recovering stashed black money, it also hurt economic growth and the investment climate in the country.
Secondly, while the Modi government likes to pat itself on the back for bringing in the Insolvency and Bankruptcy Code(IBC) to deal with NPAs, it may not have been the wisest measure because the new framework basically passes the buck to a bureaucratic-cum-judicial mechanism that makes the whole process of fixing bad loan problems excruciatingly slow -- although there is a time-bound framework. As Rajan points out, promoters have been filing frivolous court appeals under the mechanism and the judicial system may not be best equipped to deal with every bad loan. The fact that bad loans can go through three cumbersome layers -- insolvency professionals, the National Company Law Tribunal and courts --- makes it all complicated.
Thirdly, there has been no significant reform within the banking system during the NPA rule, which can be counted as another error of omission. Recent guidelines help an early red-flagging of difficult loans but that is more preventive in nature than an overhaul. Once-bitten, twice-shy bankers may lend carefully and also look for capital shore up their balance sheets but the overall culture of banking in the public sector remains the same.
Rajan's statement makes it abundantly clear that the government could have done much, much more by way of restructuring. For a government that claims to undo the sins of the Nehru-Gandhi era, there certainly has been a missed opportunity during NDA's rule.
All told, the UPA may be blamed for a combination of political interference and infrastructure adventurism. But NDA also deserves a share of the blame for the NPAs, although an arguably smaller one.

(The author is an independent journalist. He tweets as @madversity)
Explainers
Elon Musk's brain-computer interface company Neuralink wants to put coin-sized implants into human beings. It aims at allowing the mind to control complex electronic devices, letting people with paralysis regain motor function, restoring vision, and treating brain diseases
Explainers
Italian design house Lazzarini, which unveiled the concept, said Pangeos has been named after the supercontinent Pangea. At 1,800 feet long, and 2,000 feet wide, Pangeos will cost around $8 billion to construct
Opinion
Against the backdrop of waning US influence, Israel, similar to India, seeks to stake its claim on the continent. Despite lacking clear direction, at least since the Netanyahu administration, Africa has begun to receive sufficient attention in Israel's foreign policy