Tech nationalism is a complex game; a 'swadeshi index' may support the right Indian startups
When is a company Indian? Is it by who it serves, who or how many it hires, the origin of the person who runs it, or who owns it?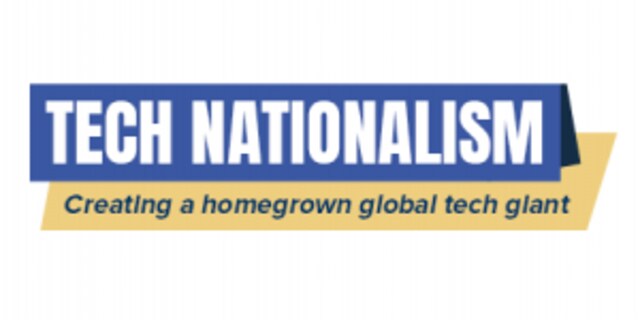 Editors note: As India stands at the cusp of a new era in economic growth, it is time to ask a big question: Can a nation of one billion people build a global tech giant as new frontiers of technology arrive? The answer involves understanding global economic dynamics, innovation, ownership, management, competition, regulation, finance and intellectual property rights. Firstpost is publishing a series of stories that will seek to address these issues in a manner that helps entrepreneurs, policymakers and ordinary citizens understand what it takes to reach new highs without losing one's ground in a world where threats are as real as opportunities. Here's the fourth piece in the series.
On 4 July, 1996, an Indian emigrant Sabeer Bhatia launched the world's pioneering webmail, called Hotmail. The Silicon Valley-based venture was eventually acquired by Seattle-based Microsoft for about $400 million. Indians cheered this success and many a startup dream was fired across the nation where Bhatia's father had served as an army officer.
Officially, Hotmail was not an Indian company, but Microsoft, which owns it now, is run by India-born Satya Nadella. Adobe, which made the familiar Photoshop and other software products, is headed by India-born Shantanu Narayen. Google is now headed by Chennai-bred Sundar Pichai. What is less known is that both Microsoft and Adobe have substantial product design facilities in India and employ Indian engineers at high salaries, but the patents go to the US parent. Philips, Amazon and Google are among the other companies in the same league. All these companies have between them armies of software developers working out of India. In IT services, Accenture, IBM and Cognizant employ hundreds of thousands of techies in India but none of them is technically an Indian company, as they are listed abroad and have their headquarters overseas.
Facebook and Google are revolutionising social communication across India and democratising content, connecting hundreds of millions of people across the planet. But the bulk of their intellectual property is created outside of India. Nor do they employ people on the scale IBM and Accenture do.
It pays now to ask a question: When is a company Indian? Is it by who it serves, who or how many it hires, the origin of the person who runs it, or who owns it? As I kicked off this series on technology and nationalism, I spoke of how Chinese giants like Tencent and Alibaba, Japan's Softbank and US giants like Amazon are raising questions on whether Indian companies like Flipkart or PayTm are really Indian by virtue of ownership, and later of how their founders become more like employees when the investors call the shots.
Meanwhile, Amazon says it is as Indian as any Indian startup, and there is room for more confusion.
Now, consider four other companies: iflex solutions, Zoho, Zomato and Ola Cabs (technically ANI Technologies, the company that runs the brand). Born and bred in Mumbai and Bangalore with venture funding from Citigroup, iflex solutions was present in 115 countries with its cutting-edge banking product, and was also listed in the local stock exchcanges. However, in 2005, it was acquired by Silicon Valley's' Oracle for an impressive $909 million and its name changed to Oracle Financial Services in 2008.
Chennai-based Zoho is an amazing 'born-on-the-cloud' software company with a proud 'Made In India, Made for the World' tag, and it competes worldwide with Microsoft and Oracle. It is not interested in an IPO and is happy to stay private.
Gurgaon-based Zomato is present in 24 countries, and Ola entered Australia recently to rival Uber. Ola and Zomato, like iflex, PayTm and Flipkart, are tied to the apron strings of those who funded them. But those who seek protection from 'capital dumping' by foreign investors play it both ways. Flipkart, for instance, is talking to Walmart to sell a big chunk of itself to the giant US, even as it competes with Amazon.
In such a scenario, it pays for policymakers and ardent technology patriots to ask what it really means to be Indian. On the one hand, India cannot let its consumers down, or allow unfair competition. But nor can it sidestep its national pride or lose its grip over intellectual property developed in India. It is natural for entrepreneurs to seek control and/or get rich, but you can't have it all. Governments cannot fall prey to simplistic lobbying in a complex universe of emerging businesses and technologies.
A balance has to be struck by the government so that inward-looking ideologies do not speak the dubious language of national pride, while it ensures that innovative, audacious local entrepreneurs get that extra bit of support.
The whole thing is like solving a Rubik's cube with many coloured sides. Perhaps it is time for policy-makers to put together an 'Indian-ness index' so that the nation can nurture Indian technology entrepreneurs better without being 'gamed' into Nehruvian-style protectionism. On the other hand, global giants cannot be allowed to steamroll Indian startups.
If a company scores high on Indian incorporation, Indian stake holding, patents filed by Indian entities and a higher global footprint, you could call it high on the Indian-ness index. Such a company may deserve special support from the government in terms of land, tax incentives or special funding windows.
On the other hand, if a global company incorporated overseas generates a huge number of jobs in India or serves the Indian market by ushering in cutting-edge practices, it does not deserve any negative discrimination. But it may score high on a 'swadeshi index' if it employs more people in India directly or indirectly, with a higher weightage for direct employment. If it lists in India, it may be given a higher weightage.
The NITI Aayog maybe the right agency to spearhead such an index with an accompanying philosophy that can lead to guidelines for banks, budget-makers or state governments. Like the World Bank's 'Ease of Doing Business Index' or the UNDP's 'Human Development Index,' a swadeshi index can be a useful tool in building technology giants out of India.
If startups and companies are ranked according to such an index, it might open avenues for India to have its pride of place on the global technology map.
The author is a senior journalist. He tweets as @madversity
Read the other parts of the series here:
Part 1: Right or Left? Home or away? The time has come for India to talk double-edged tech nationalism
Part 2: Facebook crisis holds lessons for India and Aadhaar: we need multi-pronged regulation to ensure fair play and innovation
Part 3: Visionaries or 'employeepreneurs'? India's tech unicorns hide weaknesses that deserve a hard look
Part 5: Tech needs a MAD formula: It is time for India to make the transition from 'dukandar' to disruptor
Part 6: True tech power comes from harvesting patents: ISRO, Cipla and Biocon show the way for future entrepreneurs
Part 7: Engineered in India: Technology transformation must provide solutions for sustainable development
News & Analysis
Over the last couple of years, air pollution has gotten so severe that air purifiers are now required to breathe pure air in enclosed areas, even during the summers. If you're searching for an air purifier, we've compiled a selection of the best options.
World
Ma's re-emergence in public offers support for the government's softening tone toward the private sector as leaders try to shore up an economy battered by three years of COVID-19 curbs
World
Alibaba founder Jack Ma has kept a low profile since late 2020 when a speech he made attacking Chinese regulators was followed by Beijing pulling the plug on Alibaba affiliate Ant Group's planned IPO