Tech needs a MAD formula: It is time for India to make the transition from 'dukandar' to disruptor
Most firms pivot to a more acceptable model that can be funded, or become a services company, or succumb to greener pastures elsewhere.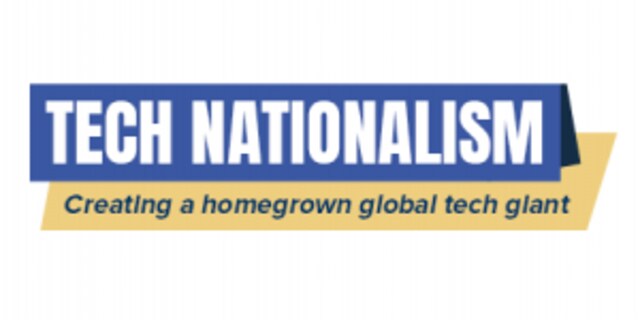 Editors note: As India stands at the cusp of a new era in economic growth, it is time to ask a big question: Can a nation of one billion people build a global tech giant as new frontiers of technology arrive? The answer involves understanding global economic dynamics, innovation, ownership, management, competition, regulation, finance and intellectual property rights. Firstpost is publishing a series of stories that will seek to address these issues in a manner that helps entrepreneurs, policymakers and ordinary citizens understand what it takes to reach new highs without losing one's ground in a world where threats are as real as opportunities. Here's the fifth piece in the series. 
Confidence begins at home and is the most important ingredient in building an innovative product or tech giant. Being an entrepreneur in genomics for 18 years now, I do see a shift in the confidence levels of first-time entrepreneurs, which makes me optimistic about the fact that we will see a tech giant, or two perhaps, from India in the coming years. However, the chances of creating many of them would increase greatly if we get a few things right and build an ecosystem that nurtures the right companies and the right ideas.
For an entrepreneur, what matters the most is to get one's idea in front of customers and get them to pay for it, to eventually build a successful, sustainable venture. Oh, sorry! That was so last decade. Today, we seem to build a venture with an aim to sell it to a bigger entity, without caring for profitability. Only scale matters.
If you are in the e-commerce space or in a new shared economy business that exists elsewhere in the world that should be fine, since you are just a marketplace in a different geography waiting to be acquired by the larger global player. That's a perfectly fine situation to be in. However, if we want to create leaders in new categories, especially those that can disrupt and change the current course of the nation (forward, of course), we need to think differently.
In the current scenario, the stars have to align to make you successful, especially if you are attempting something truly metamorphic, ambitious, and disruptive (MAD). The truth is that, it is those MAD companies that are likely to help us make the transition, from being a dukandar (shopkeeper) now to becoming a disruptor.
Sadly, most firms pivot to a more acceptable model that can be funded, or become a services company, or succumb to greener pastures elsewhere. Hence, only a few passionate entrepreneurs continue to build in the face of adversity. I suppose, if consumers or buyers would believe in them early enough, those companies can escape the funding trap.
Here are my suggestions to enable the transition from dukandar to disruptor,
Boost the education system: Our education system has been changing for the better in some schools, and children are more confident. We can encourage this across the nation. The idea of the 'Atal Tinkering Labs' is a great one, for instance. Exposure and access to innovation will continue to spark ideas.
Mold human capital: We need to create human capital that can think beyond college-grades and pay packages when looking for a job. This is a direct result of the social conditioning that exists in the country. It is acceptable to become an entrepreneur these days. But, failure still draws a lot of flak. Failure should be celebrated.
Foster innovation: Innovation that can truly disrupt the current state of affairs in the country needs to be nurtured. When I think of these problems, I can think of distribution of quality education, the cost and quality of healthcare, genomics not just in medicine but also in agriculture, food and more.
Protect data: We often hear that 'data is the new oil', yet our efforts to preserve and mine our own data is minimal. Only recently, with the political scams involving data privacy have we been alerted to this reality. We need privacy laws that protect our most important asset — data.
Add more VCs: A home grown venture capital industry that can truly understand risk. This would need entrepreneurs who have done it themselves to assess risk and reward. It is difficult for someone to do it without having gone through the cycle themselves.
Push lenient laws: We need laws that don't punish entrepreneurs for failing. Some of this will hopefully be addressed by the recent changes, but the harder part is dealing with the social ecosystem.
Institute proactive regulators: We need a regulatory system that keeps up with the changing pace of innovation. This is tough worldwide but getting more experts and doers involved in the process can make things easier and more efficient.
Create flat bureaucracy: The ecosystem needs a 'blockchain' of power within the bureaucratic system, so that no single person has the power to make a demand from an individual entrepreneur without being sufficiently exposed to repercussions later.
Add more mentors: Mentoring is often discussed and I think today we have a lack of mentors who can expose entrepreneurs to opportunities that lie in front of them and nudge them towards achieving their vision without succumbing to the pressures of day-to-day challenges. What can potentially change the course of things is a team of homegrown leaders with inspiring vision, who can motivate entrepreneurs to continue on their journey.
Now, talking about our leaders who can actually make this possible, here is what I would advise the government to do,
Encourage those with idle capital to invest in the venture capital industry and let the government also co-invest and share the risks and rewards if that's possible
Simplify government processes and make them transparent, making it easy for entrepreneurs to navigate they system while also staying focused on the task at hand
Increase the number of inventors and scientists, as we are more likely to see more deep-tech ideas surfacing when those numbers go up, and thus increase the funnel
Allow for the liberal arts to combine with science, to make ideas viable with a human touch. Deep-tech requires empathy for it to become a successful giant
Public-private partnerships apart, create great examples by creating a true win-win model that incentivises stakeholders
Encourage students to be more adventurous, and pursue their dreams, and not be boxed by subjects they chose in college
While I have written mostly about MAD companies taking us to the disruptor status, it is also possible to have tech giants that are fast followers. But they may need Chinese-style protectionism to grow. Beijing's moves helped Chinese industry build giants like Alibaba and Tencent.
(The writer is Founder-CEO of MapMyGenome,  a personal genomics company. She tweets @anuacharya)
Read the other parts of the series here:
Part 1: Right or Left? Home or away? The time has come for India to talk double-edged tech nationalism
Part 2: Facebook crisis holds lessons for India and Aadhaar: we need multi-pronged regulation to ensure fair play and innovation
Part 3: Visionaries or 'employeepreneurs'? India's tech unicorns hide weaknesses that deserve a hard look
Part 4: Tech nationalism is a complex game; a 'swadeshi index' may support the right Indian startups
Part 6: True tech power comes from harvesting patents: ISRO, Cipla and Biocon show the way for future entrepreneurs
Part 7: Engineered in India: Technology transformation must provide solutions for sustainable development
World
Xi Jinping wants to break large tech companies in China into smaller ones so that they do not become too powerful. As a result, Alibaba will be broken into 6 smaller companies. This makes American tech companies, mainly Apple and Google, very happy.
Explainers
Tech magnate Jack Ma has resurfaced in mainland China after leaving the country reportedly towards the end of 2021. The billionaire has maintained a low public profile since his falling out with the Asian giant's financial regulators in October 2020
World
While Wall Street struggles to contain the banking crisis after the swift demise of SVB industry experts predict it could become even harder for people of colour to secure funding or a financial home supporting their startups