Visionaries or 'employeepreneurs'? India's tech unicorns hide weaknesses that deserve a hard look
Do post-1991 tech startups rooted in India deserve a treatment similar to what post-1947 steel or cement makers received?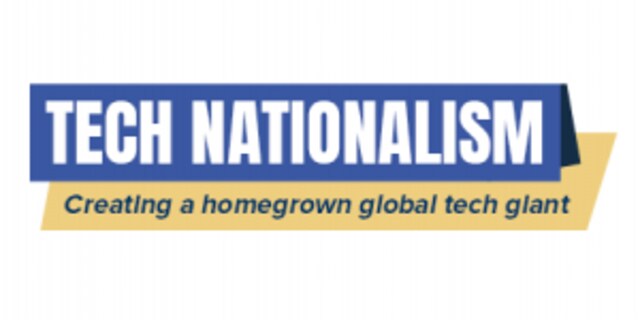 Editors note: As India stands at the cusp of a new era in economic growth, it is time to ask a big question: Can a nation of one billion people build a global tech giant as new frontiers of technology arrive? The answer involves understanding global economic dynamics, innovation, ownership, management, competition, regulation, finance and intellectual property rights. Firstpost is publishing a series of stories that will seek to address these issues in a manner that helps entrepreneurs, policymakers and ordinary citizens understand what it takes to reach new highs without losing one's ground in a world where threats are as real as opportunities. Here's the third piece in the series.
When an auto maker builds an engine that is more fuel efficient than before, it does develop a technology. When a steel maker fabricates a furnace or a cement firm builds a clinker or a detergent maker synthesises a new "micro whitener" chemical, it is all about technology. Yet, we do not ordinarily refer to steel giants, car makers or consumer goods companies that make washing powder as technology companies. It is time to call out the hype surrounding some companies classified as 'technology' stories so we can identify which Indian companies can be truly called tech giants over a longer period of time in the larger scheme of things.
The hard truth is that some of India's hottest technology stories are essentially demographic market plays, driven more by the size of an emerging economy with one billion mobile phone connections in place. Among them are One97 Communications, bettern known by its mobile wallet brand PayTm and its payments bank; Flipkart, the online retailer that also owns online fashion store Myntra.com; and MakeMyTrip, the online travel company.
Some context may be necessary. About three decades ago, software became a happening industry. As India opened up its economy to liberalisation and globalisation in 1991 -- less than a year after the launch of the revolutionary Windows graphical user interface-based operating system by Microsoft -- there was a double advantage of freedom and opportunity for information technology (IT) firms. The Internet boom hit Wall Street in 1994, and before you knew what was happening, the term 'technology' became a catch-call phrase for everything from microchips and computers to IT service companies like Infosys. The high engineering skills required and the globally competitive nature blessed India's IT firms, fuelling an eventual startup boom, in which what critics called 'code shops' were joined by website-driven 'dot coms' to usher in a so-called technology industry boom.
But the problem is that the Internet is based on open technology protocols and standards. As a result, anybody from a mobile app developer to even html page-makers began to enjoy the 'technology' tag. The label may be technically correct, but does not involve strong enough technology foundations for most of the companies that use them to be globally competitive.
For India to have true tech giants, they must have strong original technologies, or an ability to use technology to have a global footprint. The more complex the technology application, the more smart the business model, the higher the global footprint, the more qualified a company is to deserve the 'tech giant' tag.
To be fair to companies like Flipkart and PayTm, they have smart technology teams developing cool applications, security layers and support systems. Yet, they are essentially defending a local turf. It might make sense to support them as truly deserving of nationalist pride, the way Infosys received national cheer when the Bengaluru-based firm listed on the Nasdaq in 1999.
However, their technology muscle is mostly about playing catch-up or me-too games. They are called 'unicorns' -- valued at more than one billion US dollars -- because they are emerging leaders in a potentially exploding Indian market. Venture capitalists have bet on this company with the market in mind. Things become more complex when you realise that some unicorns are effectively controlled or chaperoned by private equity (PE) giants that are not Indian.
In my cynical moments, I have coined a neologism, 'employeepreneur' -- to refer to some CEOs or startup founders who become glorified employees of the VCs that fund them. Their loss of power and pride is critical as we analyse how far is a company 'Indian' in the technology game. The day-to-day operations of Flipkart are now run not by its founders Sachin and Binny Bansal but by Kalyan Krishnamurthy, considered a Spiderman-like paradrop from New York-based hedge fund Tiger Global, which holds a significant stake in Flipkart.
The start of the Internet boom and India's liberalisation aided the rise of Indian IT giants like Infosys, Wipro and Tata Consultancy Services (TCS), while the boom in China, its explosion in mobile telephony and the subsequent focus on Asia by the masters of the VC universe resulted in the rise of Indian unicorns. Entrepreneur turned-writer Kashyap Deorah, who wrote a book titled "The Golden Tap" on the rise of these startups, connected the dots between a new technology-driven boom in China and its fallout in India. He talks of how some companies got funded big and valued high because they were 'this of that'.
So consider Flipkart as the Amazon of India, Ola as the Uber of India and PayTm may be called India's PayPal. MakeMyTrip or ClearTrip are Indian equivalents of global leaders such as Expedia and TripAdvisor. It is no coincidence that China's Alibaba and Tencent and Japan's Softbank are major investors in Indian startups. They are essentially trying to replicate in emerging India a boom that has already matured in China, aided by their gains and experience in the Internet economy.
However, Amazon, Uber and deep online payment platforms like PayPal, Stripe and Square have cutting-edge product development. Stripe is the tech power behind Apple Pay. As long as they do not lead the deep end of technology, companies like Flipkart, MakeMyTrip or PayTm are likely to face competition or threats from global/western competitors. It is pertinent to ask whether and how these companies deserve special support. How different are these companies from the steel and cement makers like Tata Steel or Birla Cement in the heydays of post-independence zeal in India?
Economists then used to refer to 'import substitution' as a nationalist endeavour at a time when foreign exchange was a scarce resource and nationalist pride ran high after the freedom struggle that ended in 1947.
It is time to ask a hard question: Do post-1991 technology startups rooted in India deserve a treatment similar to what post-1947 steel or cement makers received? What should be the objectives and drivers of nationalist spirit in the 21st Century? The answers are not easy, but God does lie in the details.
The author is a senior journalist. He tweets as @madversity.
Read the other parts of the series here:
Part 1: Right or Left? Home or away? The time has come for India to talk double-edged tech nationalism
Part 2: Facebook crisis holds lessons for India and Aadhaar: we need multi-pronged regulation to ensure fair play and innovation
Part 4: Tech nationalism is a complex game; a 'swadeshi index' may support the right Indian startups
Part 5: Tech needs a MAD formula: It is time for India to make the transition from 'dukandar' to disruptor
Part 6: True tech power comes from harvesting patents: ISRO, Cipla and Biocon show the way for future entrepreneurs
Part 7: Engineered in India: Technology transformation must provide solutions for sustainable development
also read
India
A 23-year-old woman, working as a techie in Infosys, died on Sunday after her car got stuck in the flooded KR Circle underpass in Bengaluru. The tragedy puts the spotlight on the city's flooding woes – a poor drainage system, encroachment on open lands and lack of urban planning
India
The Indian IT sector is in a very bad shape, because of which the industry had to lay off employees in the thousands. This year, the Indian IT sector will be cutting down hiring through colleges placements by at least 40%. Industry giants will be prioritising placing recruits hired last year.
India
The Draft Policy Communique and the corresponding Feedback Form can be accessed through the official Startup20 website -https://www.startup20india2023.org