Supreme Court stops Adani, Tata Power from charging higher prices to cover imported coal costs
In 2010, Indonesia adopted new benchmark coal prices leading to an increase in the price of coal imported from the country.
New Delhi: India's top court ruled on Tuesday that Adani Power Ltd  cannot charge its customers more to cover a surge in the cost of imported coal, overturning a decision by a power regulator in December. The ruling sent Adani Power's shares down as much as 20 percent on Tuesday, its biggest intra-day loss since it went public in 2009.
The court did, however, allow the utility to claim relief for the higher costs, which resulted from a shortage in domestic supplies at state-run Coal India Ltd. Both Adani Power and competitor Tata Power - which was also party to the ruling, although it was not mentioned directly in it - struck long-term deals in the middle of the last decade with distribution companies to supply power from plants they each operate in Prime Minister Narendra Modi's home state of Gujarat.The companies also struck deals with domestic and foreign miners in the latter part of the last decade to fuel their plants in Gujarat, which each have over 4,000 megawatt (MW) of capacity.
Lengthy legal battle
In 2010, Indonesia adopted new benchmark coal prices leading to an increase in the price of coal imported from the country. Adani and Tata appealed for relief, arguing that they had to be compensated for an unforeseen change in economic conditions which made the terms of the deal with distribution companies unviable.
Following a legal battle that stretched over half a decade, the Central Electricity Regulatory Commission (CERC) ruled in December last year that the companies could charge their customers more to compensate for higher costs. The case, which was argued by former Indian minister and lawyer Kapil Sibal and renowned anti-corruption lawyer Prashant Bhushan among others, was then escalated to the country's top court by the state distribution companies.
The top court ruled in favour of the distribution companies, saying the agreements did not state that "coal is to be procured only from Indonesia at a particular price".
"The price payable for the supply of coal is entirely for the person who sets up the power plant to bear," the top court's judges said in Tuesday's ruling.
CERC will now look at the matter afresh and determine what relief should be granted to the companies to make up for the shortage in domestic coal supplies. Companies will now be more cautious when entering into long-term power purchase agreements, a Mumbai-based analyst told Reuters.
Adani Power's shares recovered some losses on the day to close about 16 percent lower at 37.20 rupees. Shares in Tata Power closed down 1.8 percent at 85.45 rupees.
India
The reaction tweet of Modi has been liked over 62,000 times, with thousands of people commenting on it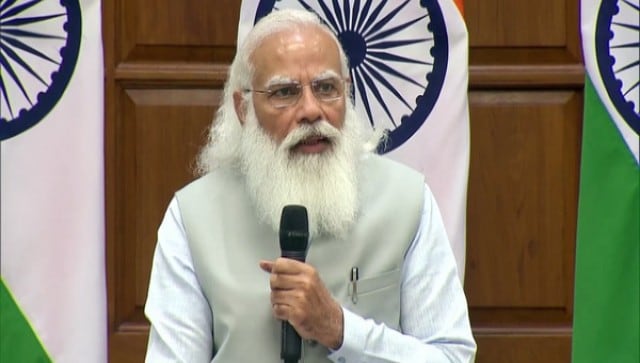 India
The prime minister said that the DIKSHA portal (government's e-learning platform) sees 5 core hits a day and has registered over 23 crore hits in the past one year of pandemic
India
PM Modi to address (NEP) LIVE updates: The Prime Minister stated that offering higher education in regional languages will ensure students hailing from lower-income, rural families who are capable but not trained in English will get access to education