Stayzilla co-founder Yogendra Vasupal arrested in alleged Rs 1.72 crore cheating case
In a blog post, Vasupal had highlighted the issues he faced with the landlord in whose premises Stayzilla had an office.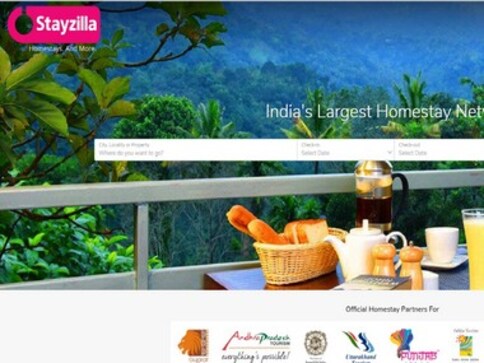 Yogendra Vasupal, co-founder of homestay aggregator Stayzilla, was arrested in Chennai on Tuesday in the cheating case, according to Times of India. Vasupal is alleged to have cheated ad agency Jigsaw to the tune of Rs 1.72 crore.
He will be produced before a magistrate's court today where he will be sent to jail, said the TOI.
Stayzilla was shut down in February 2017 after starting operations 11 years ago.
In an email to investors, co-founder Sachit Sanghi in an e-mail to investors on Tuesday said that "Yogi (Vasupal) is missing!!!" and that he was last been seen at the office of the commissioner of police in Chennai. We need immediate help. Not sure what's happening with Yogi and we have not known his whereabouts for last 3 hours for now. And, I think even I'll be in custody soon."
Vasupal's wife, Rupal has mentioned the report of his arrest in a blog post that was started by Vasupal. She says in the blog: "Yogendra has currently been remanded in Police custody without any CONFESSION (contrary to the information published by Times of India(online) Article dated March 14/2017 time 11.21 PM by Rachel Chitra).
"He was taken to the magistrate at 10.00 PM though courts do not function after 6 PM. His whereabouts from when the cops took him into custody today from 11.am to 6.00pm were not known and the lawyer and our family had to go from one station to another looking for him. This shows how money and influence can supersede true and thorough investigation in a country which talks so much about start-ups and culture. Now after the inappropriate article by Times of India (online-above mentioned), wondering if it has anything to do with Jig Saw Solution and Advertising owner, Aditya C.S's dad being a part of the press and wielding his influence there also."
In a blog post, Vasupal had highlighted the issues he faced with the landlord in whose premises Stayzilla had an office.
Vasupal also mentioned that the company was embroiled in two cases. "The first case is against a politician who was our landlord. We have video and audio proof of an assault and then a verbal threat to kill. The second case is against us from a media agency with whom the company had a dispute over deficiency of services and to whom we had asked to take it up in court." He also alleged that the approach by the police in the two cases had a 'stark difference' and explained it in detail in his blog.
"I would like to announce today that we would be bringing to a halt the operations of Stayzilla in its current form, and looking to reboot it with a different business model," Vasupal said in the blog, adding, "This has been one of the toughest decisions that I have taken so far but it is the right thing to do."
The company's investors include Matrix Partners India and Nexus Venture Partners. One of the early investors was Indian Angel Network, who had given the company money to scale up in 2012. According to a report in Moneycontrol, the company has raised about $33 million thus far.
News & Analysis
Founded by Pankaj Gupta, the start-up is focused on building deep learning and machine learning systems.
Startup
Stayzilla has hired Pankaj Gupta as Chief Product Officer and President of Technology. Pankaj was most recently at Twitter in San Francisco and led the Personalization and Recommendations team.
News & Analysis
Travel-related online service provider Stayzilla on Thursday said it has raised $20 million in series B funding led by Nexus Capital and existing investor Matrix Partners.