Women and the workplace: To foster equality, we need safe spaces to dissect and understand gender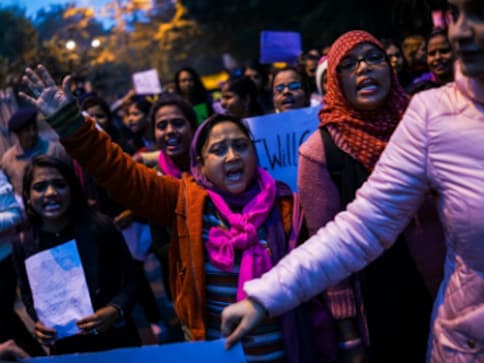 Editor's Note: This is part three of the series on women in the workplace. Read part one: 'What should a woman do in a case of sexual harassment?' and part two: 'Once you've made it to the top, don't forget to check your privilege'. 
"Sexism is so deeply institutionalised that men don't even realise it, sometimes, neither do women." said a male panelist at the most incisive and poignant event I have been part of. An intimate and safe gathering for people in the creative space - what one imagines is a liberal space - to band together and talk about gender, sexism, unhealthy workspaces and discrimination.
 And people spoke.
From stories on how they dealt every day with vendors and clients who behaved inappropriately, to how they managed sexual harassment committees in creative firms.  The forum touched on toxic masculinity, mental health, LGBTQ, stereotypes and gender.
The stories were familiar. The difference was the vibe. Organised by the Swarup Foundation, a family foundation that is spearheaded by four women, it was an open, safespace and the camaraderie was palpable. Anyone could approach a "long table", to write questions or ask questions of the panellists at the epicentre of the discussion.  Even the audience found solutions to questions. It was the gentlest, most progressive event I have attended.  Women hugged me afterwards for "giving language" to how they felt at work: aggressive, angry, upset, dejected.  All to do with sexism and bias. Men said they understood why women behaved in certain ways.
A few months earlier, Shreyasi Singh (of Vedica Scholars Programme For Women) told me about an idea she had for running a women writers' festival. I hopped on board to participate, largely because I know what Vedica and its people stand for and, more importantly, because many women writers who have written on gender and the workplace rarely get a platform at literature festivals. On the rare occasion, you will inevitably find the token man with them, who knows little about gender issues.
I was on two panels. One on feminism and one on sexual harassment. Between speaking with Urvashi Butalia on one and Malvika Rajkotia on the other, I learnt more than my benchmarked "three things per event."
Urvashi explained how she makes the workplace more feminist. From deliberately hiring more women to teaching colleagues to avoid casual violent language like 'penetrate" (use spread, understand, disseminate) to providing tampons at the reception. Malvika, armed with her new book, spoke about the legalities around filing sexual harassment suits. Women in the audience nodded in agreement through the discussions and women on stage called each other out on what they didn't agree with, debating and presenting varied perspectives.
The sisterhood is not always about uteruses being in alignment.
It's not easy for women entrepreneurs to find gendered forums. I spoke with Ashwini Asokan, CEO of MadStreetDen, on the challenges of being a woman tech entrepreneur. She related how men on a Facebook group for Chennai entrepreneurs bullied women out of the forum by constantly dissing them, their work and their capabilities. She told me of the IIT/BITs male cohorts who only gave a leg up to their own. Mostly male-led startups from their alma mater. She added, "Do you see how many men jumped to support Yogi of Stayzilla? It was heartening to see the fraternity and support. The same guys were quiet or actively supporting the sexual harassment cases last month. Taking the legal route for us means more harassment, giving up years of work for a zero probability of justice and these guys get away with bad behaviour. Men amplify other men's voices and that's our reality as women."
The entrepreneurial sector does have minor pockets of support in terms of women-centric funding and development. However it seems to be largely Bengaluru centric. At every conference I attend, I am approached by at least 7-8 women. Bright, full of ideas, but lacking in confidence. At a recent event, a 21-year-old spent the entire morning talking to various people in the industry about her product, seeking advice. I was in the speakers' lounge when she came in with two well-known men. They sat in front of me and the conversation went thus: "What is the name of your product...Nice name… young-sounding…like you…." Followed by a big creepy smile. I listened in, waiting for more advice, but none was forthcoming. The girl got up and left.
Why are safe gendered spaces important for us? Because we get harassed, touched, abused and probed everyday – online and in real life. We need these safe spaces for meaningful dialogue and to find solutions. We need these spaces to lift each other up. We need these spaces to feel safe, even if it's only that 40-minute respite in the ladies' compartment of the metro.
It is in these spaces that people find solutions for how to create better, policies for maternity leave. And paternity leave. It is in these spaces one understands that women are not cold in offices because we are the "weaker sex" but the damn air-conditioner is set at temperatures conducive to the resting metabolic rate of a 40-year-old man of 70 kilos. Which is almost 30 percent higher than that of the average woman.
It is in these spaces that one understands the everyday discrimination we participate in and partake of. And it is in these very spaces that people talk without fear of reprisal and understand one another.
Till such time as the world is rendered an equal space, we need more of these spaces. And we need more people to join the conversation from the perspective of the unequal. Not limited to gender but inclusive of disability, mental health, LGBTQ, caste and minorities.
It's in these safe spaces where we can be annoyed or perturbed or challenged by conversations. And when the mirror is held up to us, that is when we will perhaps think to make the change.
Aparna Jain is an Integral Master Coach and the author of Own It: Leadership Lessons from Women Who Do (HarperCollins 2016). 
Entertainment
A look at how Grammys 2023 was a night to remember where social justice, the power of music, black excellence, and LGBTQIA+ representation took centre stage. Beyoncé mentioned about the LGBTQ community in her record breaking speech as she stole the hearts of all with her 32nd award.
Opinion
Who will teach men that if they believe they are entitled to being inconsiderate, intolerant, violent, cruel and barbaric just because of their gender then they are seriously delusional!
Explainers
Pope Francis' long history of making similar comments in support of LGBTQ people's dignity, despite the church's rejection of homosexuality, has provoked plenty of criticism from some Catholics