Premji Invest pumps Rs 400 cr in Gold Plus Glass Industry for expansion plans in order to cater increasing demand
Investment from Premji Invest will help the company increase its capacity by an additional 7,30,000 tonnes per annum
New Delhi: Gold Plus Glass Industry Ltd, a domestic float glass manufacturer, on Wednesday said it has raised Rs 400 crore from Premji Invest -- Azim Premji's investment arm -- to fund its expansion plans.
Gold Plus currently operates two float glass lines (clear glass and tinted glass) with a combined installed capacity of 4,27,000 tonnes per annum and claims to have 16 percent share of the total installed float glass capacities in the country.
"This investment from Premji Invest will help the company increase its capacity by an additional 7,30,000 tonnes per annum. Through this expansion, Gold Plus plans to cater to the increasing demand, reduce the dependence of significant glass imports...and also creating large-scale employment opportunities," a statement said.
Over the next 3-4 years, Gold Plus will invest over Rs 2,000 crore for adding two new float glass lines in India, it added.
"This expansion is targeted to capture the exponential growth in demand estimated to be witnessed by the industry from mega government initiatives... like the announcement of over 100 smart cities, development of Airports...," the company said.
Altamount Capital Management acted as an exclusive advisor to Gold Plus on the transaction.
Gold Plus has a manufacturing facility at Roorkee, Uttarakhand and two processing units in Haryana and Himachal Pradesh. It has executed several projects in India and other countries, including Nepal, Bhutan, UK and Qatar.
"We believe that the investment from Premji Invest will help us accelerate our expansion plans and also enable us to increase our market share. The growth in the demand for float glass in India is expected to be robust on a long-term basis," Gold Plus founder and Chairman Subhash Tyagi said.
Current domestic market size of the float glass industry is estimated to be 3 million tonnes per annum with an expected growth rate of 12-15 percent, the statement said.
Business
The Azim Premji Foundation works in education in the country and supports other not-for-profit organisations
Business
The appointment is subject to prior clearance of RBI, other regulatory and shareholder approvals and would be effective on the date of receipt of approval.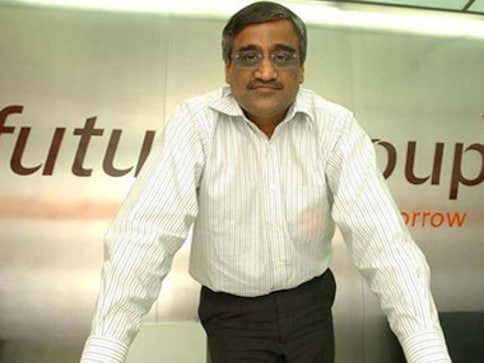 Business
Future Retail Ltd's shares jumped some 6.2 percent on Monday, their biggest intra-day percentage gain since 25 May, 2018.