Pakistan defence spend may rise 30% but its real enemies are Chinese debt trap, poverty
A steeper-than-expected rise in defence spend wouldn't be good news for a crippled economy like Pakistan, largely running on Chinese aid.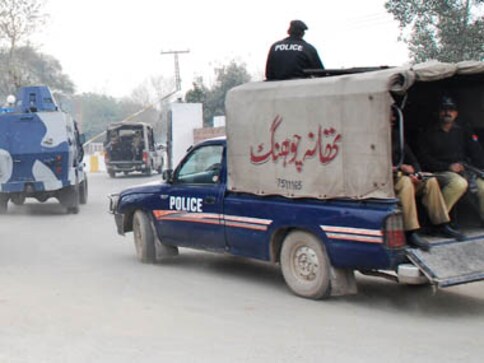 The border encounters with India is costing Pakistan economy dearly. Never-ending clashes with India on the eastern border and Afghanistan might force Pakistan to up its defence budget by at least 30 percent in the national budget set to be announced on this Friday, Bloomberg reported on Thursday, quoting Peshawar based defence analyst, Khadim Hussain. In 2016-17, Pakistan had increased its defence budget to Rs 860 billion compared with Rs 3.6 trillion of India.
A steeper-than-expected rise in defence spend wouldn't be good news for a crippled economy like Pakistan, largely running on Chinese aid. If one compares the key economic and social parameters of Pakistan, it isn't difficult for one to understand why that country should put more money on the table to repair its debt-ridden economy, alleviate poverty and generate employment opportunities for its millions of youngsters entering the workforce every year, instead of engaging in a never-ending, politically-motivated conflict with its mighty neighbour. Ideally, Pakistan should work on reducing its debt burden and develop economic self-sufficiency.
Here are a few numbers for Pakistan Prime Minister Nawaz Sharif to think over:
Debt bomb
Pakistan's modest economy, which grew at just above 5 percent last year, has seen its current account deficit tripling to $7.3 billion in the ten months through April. Its trade gap expanded to $3.2 billion in April, close to lowest level hit a month ago since Bloomberg started compiling data in 2003. The country has almost pledged itself to the Chinese banks with humongous amount of debt that will make its posterity indebted to the neighbour for many generations to come. The extent of the problem is such that besides the existing debt, the ongoing China-Pakistan economic corridor (CPEC) will not only make Pakistan an economic debtor to China but is designed to have long-term military and culture influence on Pak soil that will eventually make it a new era Chinese colony.
According to reports, China's investment in its ambitious economic corridor project in Pakistan has reached $62 billion, more than 34 percent from its initial investment of $46 billion. Besides this, China has promised additional investments to the tune of billions of dollars to Pakistan as part of the One Belt, One Road (OBOR) plan. Such high debt burden will push the already weak Pak economy into a deeper mess. It doesn't end there. The CPEC would cost Pakistan even more since it needs to offer and maintain the security cover to Chinese establishments being set up under the CPEC-OBOR—yet again an expensive exercise for a poverty-ridden country.
A long-term plan on CPEC accessed by Pakistani newspaper, The Dawn, China plans to deeply influence the Pakistan region with its power and culture, establishing "a full system of monitoring and surveillance ... built in cities from Peshawar to Karachi, with 24 hour video recordings on roads and busy marketplaces for law and order. A national fibre optic backbone will be built for the country not only for internet traffic, but also terrestrial distribution of broadcast TV, which will cooperate with Chinese media in the "dissemination of Chinese culture."
Also, "the plan envisages a deep and broad based penetration of most sectors of Pakistan's economy as well as its society by Chinese enterprises and culture," the Dawn report said. With OBOR a reality, China will have greater reasons to exert economic and military influence in Pakistan. Shouldn't Nawaz Sharif and the Pak military be more worried about permanently pledging the country to Chinese dominance rather than sending proxies and fighting shadows on the Indian border?
It wouldn't be an exaggeration to say that the Pakistan economy is facing a debt-crisis—the impact of which would have been profound had there been no Chinese money.
Industries/employment
Pakistan is also fighting an internal crisis as far as employment generation is concerned. According to Pakistan government data, unemployment rate is around 6 percent but according to a report in the Nation,  some independent economic think-tanks in that country estimate the unemployment rate in Pakistan to be nearly 10 percent.
Already, the textile sector—one of the largest employers in Pakistan--is facing one of the gravest crises in its history. A 21 September, Bloomberg report, last year quoted Saleem Saleh, acting secretary general of All Pakistan Textile Mills Association, as saying that about 100 member factories in Pakistan have shut down and at least 500,000 people have lost jobs in the past two years alone, on account of power scarcity and with buyers having shifted to other markets.
Of course, this is also due to Pakistan's infamous image of being a terror prone area, which makes foreigners scared to land in Karachi, which isn't the case with other markets such as India, the reports says. Shouldn't the Sharif government think of investing more in giving more jobs to the youth rather than beefing up the military?
Agriculture
There are other costs to antagonizing India. Agriculture, which constitutes an important link of Pakistan's economy contributing 19.8 percent of that country's GDP and is the largest employer (42.3 percent of the country's total labour force), too isn't in good shape especially with India threatening to revisit the Indus Waters Treaty (IWT). According to the 2015-16 Pakistan economic survey, the "agriculture sector is a vital component of Pakistan's economy as it provides the raw materials to down the line industries and helps in poverty alleviation impact."  Last year, the farm sector contracted by -0.19 percent mainly due to decrease in production of cotton, rice and maize, the survey says. Escalation of tensions at the border can have its economic ramifications here, too.
Why should Pakistan fear IWT? Three rivers under the IWT pact in the Nehruvian era, whose rights went to Pakistan— Indus, Chenab and Jhelum — are the life energy for the Indus region, which, according to various estimates, supports 90 percent of Pakistan's agriculture. It also provides water for that country for industries and residential complexes as well.
A recent UN report has rightly warned that the China Pakistan Economic Corridor (CPEC) traversing through PoK might create "geo-political tension" in the region by igniting further tensions between India and Pakistan.
"The dispute over Kashmir is also of concern, since the crossing of the CPEC in the region might create geo-political tension with India and ignite further political instability," said the report on China's ambitious Belt and Road Initiative (BRI).
Making the all-dominating military even more powerful and escalating tensions with India would only harm Pakistan even more and its 195 million population. The threat India poses to Pakistan's national security is far less than what it faces from the fast-spreading Chinese influence, mounting debt-trap, unemployment levels and deep-rooted poverty in that country. It is still not too late for the Sharif-government to wake up and fight the real enemy.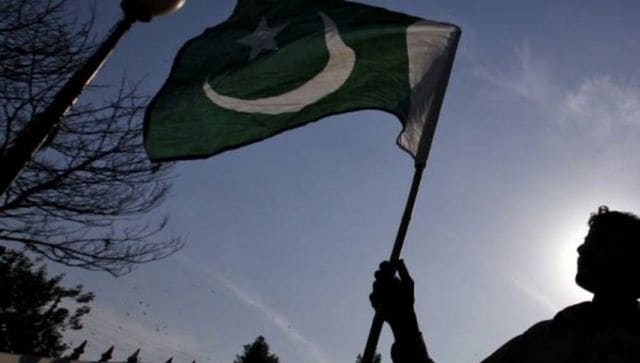 World
The ongoing 52nd session of the UNHRC in Geneva must take note of this humanitarian injustice that is aimed at erasing Pakistan's identity as a nation.
Explainers
Eric Garcetti, a close aide of President Joe Biden, is set to take over as relations between New Delhi and Washington continue to deepen. Here's what the former Los Angeles Mayor said on the Citizenship Amendment Act and China
World
Chinese president Xi Jinping is in Russia to meet his 'good old friend' Vladimir Putin. The two are expected to discuss a host of issues, including the war in Ukraine. Xi is likely to play peacemaker and reiterate Beijing's proposal to settle the conflict