Ola to buy Foodpanda: More than taking on UberEATS, it's a hyper growth strategy for Indian co
Given that Foodpanda has been struggling for a while, the acquisition was waiting to happen.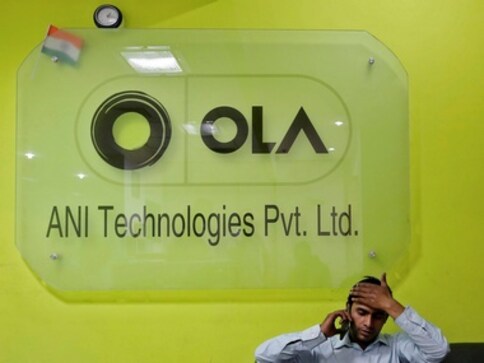 Ride-hailing app Ola (owned by ANI Technologies) has decided to get into the food delivery space again, this time around by acquiring German-firm Delivery Hero's Foodpanda India. Delivery Hero is an online food ordering and delivery marketplace.
Foodpanda is headed into the kitchen again after Ola Café, its first first foray into the food delivery business, launched in Delhi, Mumbai, Bengaluru and Hyderabad shut shop.
What does this acquisition bode for Ola, which will now have a platform to compete with UberEATS, rival Uber's meal order and delivery platform launched in India in May?
However, a section of the industry watchers feel Ola's Foodpanda acquisition should not be seen solely as an attempt to copy Uber's strategy. They say that to survive in the increasingly competitive market, every business has to look at expansion and so food is just one arm of Ola, whose core is cab aggregation.
"Ola's acquisition of Foodpanda is a necessary evil which is needed as it is a natural evolution in the e-commerce ecosystem," says Sanchit Vir Gogia, chief analyst, founder and CEO of Greyhound Knowledge Group, a global strategy and transformation research, advisory and consulting group. He says that though it may look like Ola is copying Uber by venturing into the food space, it is actually about hypergrowth. "It is a great decision from that perspective," he said.
Year 2017 started off with both aggregators and internet kitchens present in prominent cities improving their unit economics lead by reduction in delivery costs and increasing penetration in existing markets, according to Redseer. The industry is now looking for rapid growth signalled by increasing marketing campaigns and rise in frequency of offers and discounts on the platforms. Continuing on this momentum, the sector is on course to hit $1.5 billion by the end of 2018 and $2.5- 3.5 billion by 2021 in GMV terms.
Most investors often complain that there not enough mergers or exits. "I feel that with this acquisition, Ola has given its investors something to cheer about. The acquisition is good for the ecosystem and also for its market share and consumers," says Paula Mariwala, Partner, Seedfund and Co-Founder, Stanford Angels.
The food delivery business is seen as a desirable fit for cab aggregators as it adds value to the service. Given that Foodpanda has been struggling for a while, the acquisition was waiting to happen. Foodpanda's revenue stood at Rs 62.16 crore in 2016-17 compared to Rs 37.81 crore in the previous fiscal, on the back of strong growth in orders in key markets, according to a PTI report. Its losses narrowed to Rs 44.81 crore in 2016-17, from Rs 142.64 crore in 2015-16. The company had said it aims to be profitable by 2019.
The deal is a good shot at diversification for Ola, reiterates Arvind Singhal, Chairman and Managing Director of Technopak Advisors, a management consulting firm. Under the deal with Deliveryhero, Softbank-backed Ola is committed to investing $200 million in Foodpanda's India business. "That's a huge investment on Ola's part. For Ola, Foodpanda is the equivalent of UberEATS. They have to expand and have multiple business activities like Amazon has in other domains," he said.
Ola has, however, not spelt out its strategy for Foodpanda except as reported that its founding partner Pranay Jivrajka has taken over as interim CEO of Foodpanda India, supported by the existing leadership team at the online delivery business.How well will Ola be able to leverage Foodpanda is yet to be seen though, cautions Harish HV, Partner, India Leadership Team, Grant Thornton India LLP. "Ola and Uber are looking at all avenues to explore and diversfy their portfolio. At some point Amazon may also get into this space. It may say that if you are a Prime customer, I can give you a food delivery at a cheaper rate than Ola or Uber, for instance," he says.
The online food delivery market in India is expected to grow more than six-fold to $750 million this year from about $120 million in 2015, according to a report by consultant RedSeer.
"Ola with Foodpanda will be able to give competition to Zomato and Swiggy," believes Singhal of Teknopak.  Zomato's reported loss of Rs 389 crore and Swiggy Rs 205 crore, according to a Business Today report.
also read
India
Delhi, Mumbai and Bengaluru will be the first cities to receive Uber Green electric two-wheelers, prior to other cities. The EV will be rolled out under Zypp Electric and Uber Green with almost 10,000 electric two-wheelers in Delhi by 2024.
India
The sign has left social media users in splits and a picture of it has turned viral too. It seems that this driver, who reportedly works for Uber, has found a creative solution to tackle any potential romance in his vehicle
India
Anushank Jain posted a screenshot of his Uber app, highlighting that the assigned vehicle was located a considerable 24 kilometers away, with an astonishing estimated waiting time of 71 minutes