Narendra Modi's four-nation tour: PM travels with a bagful of wares and a strong sales pitch
The highlight of Narendra Modi's speeches during the tour is likely to be his achievement in making the GST a reality and his efforts to simplify myriad laws for foreign investors, including recent abolition of FIPB
Prime Minister Narendra Modi is beginning his four-nation tour on Monday on a strong note.
The PM has his bag full this time with a few good items to showcase to foreign investors - the progress on economic reforms back home, a corruption-free, scam-proof three years in the office, the passage of Goods and Services Tax (GST), reforms to aid the ailing banking sector such as passage of bankruptcy code and bad loan ordinance, reforms in foreign investment promotion and record FDI inflows ($43.5 billion in 2016-17) and a few improved macro-economic indicators.
Politically, Modi is rejuvenated after the landslide victory in the recent state polls, mainly Uttar Pradesh where the PM was also the star campaigner pitting himself against the regional satraps. A weak political opposition at the Centre has clearly positioned Modi as the dominant Indian leader globally at this point.
Modi will hardsell the India story as he meets the government and industry representatives of Germany, Spain, Russia and France shortly after his government completed three years in office back home. The PM will likely list out other achievements like improved financial inclusion made possible through the digital push and the benefits of demonetisation of high-value notes, positioning these as direct attacks on corruption and black money.
For sure, the PM will argue how India is in a much better shape to absorb foreign investments than it was in the past, citing his government's efforts to bring in ease of doing business and more transparent tax laws in making.
But, it won't all be a cakewalk for him. The PM will have to deal with tricky scenarios and face tough questions on the following issues:
For one, Modi will have to negotiate a new bilateral treaty with European countries after the old treaty was scrapped in December 2015. In fact, Germany, Modi's first stop, is among the countries with which India has terminated bilateral investment protection treaties (BITs). Germany has already made a strong pitch for renegotiating a new EU-India free trade agreement (FTA) while reaffirming its support for India's bid for membership of the Nuclear Suppliers Group (NSG).
Though scrapping of old treaty will not affect existing investments from India in Germany or vice-versa as it will be protected for the next 15 years, new investments will not have any protection until a new treaty is signed, IANS reported, quoting German Ambassador Martin Ney. The Indian government should "sit down as soon as possible" to negotiate a free trade agreement. Modi will be confronted with questions on the fate and immediacy of the fresh agreement.
Second, the real gains of Modi's foreign policies have been questioned back home with more developed countries moving to protectionist mode and kicking out foreigners, including Indians, from their workforce and employing more locals in labour-intensive industries. While developed countries fight for free flow of capital with emerging markets like India, they do show a double standard when it comes to free flow of labour as pointed out by Sanjay Ghosh, Labour Lawyer and columnist in this article in DNA. This, Ghosh says, is also a foreign policy failure of Modi and the inability of this government to put pressure on foreign governments to calibrate their policies taking into account India's interest. Can Modi change things for better for Indian workers abroad?
Third, On the issue of national security and economic dominance in the region, India is facing major challenges from its neighbors Pakistan and China. Pakistan's proxy-fight on the border and China's strategic steps in Pakistan to consolidate its position in the region have caused serious concerns to India. Particularly, China's not-so-friendly approach to India gaining strength internationally necessitates Modi to have stronger relations with the US and Europen region to take care of its interests globally.
Can Modi pitch for stronger ties on security collaborations and anti-terrorism operations during his trip and offer India as an emerging alternative to the China in the region as a manufacturing hub and economic powerhouse?
Fourth, While Modi will be lauded for the progress his government made to build a corruption-free, reform-focused environment, he might face unpleasant questions on his government's failure in generating enough jobs to millions of youth entering workforce every year. Modi is being blamed for driving the economy through a phase of jobless growth even as the economy is pacing above 7 percent on the paper. Unemployment has actually risen during Modi's three years and the protectionist environment abroad, lack of major revival in the economy have resulted in additional job losses adding to the challenges of this government.
The highlight of Modi's speeches during the four-nation tour is likely to be his achievement on making the GST a reality and the government's efforts to simplify myriad laws for foreign investors, including recent abolition of the FIPB (Foreign Investment Promotion Board).
Improvement in exports in recent months, FDI inflows, low fiscal deficit, a benign inflation environment and a break from the old licence raj would also figure in the PM's speeches. In the three years of his term, PM Modi has also positioned himself as a good salesman to sell the India story abroad. Will Modi's sales-pitch work in India's favour this time? One needs to wait and watch.
Find latest and upcoming tech gadgets online on Tech2 Gadgets. Get technology news, gadgets reviews & ratings. Popular gadgets including laptop, tablet and mobile specifications, features, prices, comparison.
Entertainment
The news of Naresh Kanodia's demise comes within days of his brother, film musician, singer and former Parliamentarian Mahesh's death in Gandhinagar.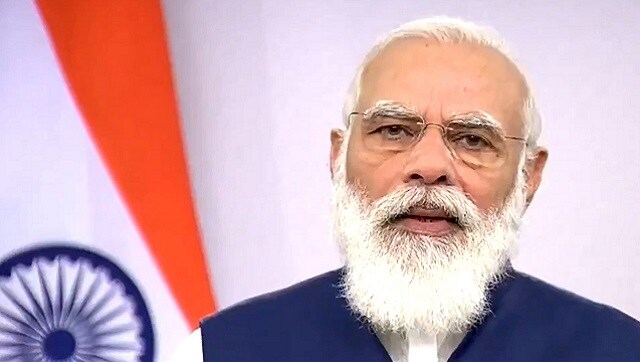 India
Narendra Modi to address nation LATEST Updatess:Addressing the nation over Covid-19 crisis, Prime Minister Narendra Modi Tuesday said that the lockdown may have been lifted in the country but warned saying that the "virus is still out there"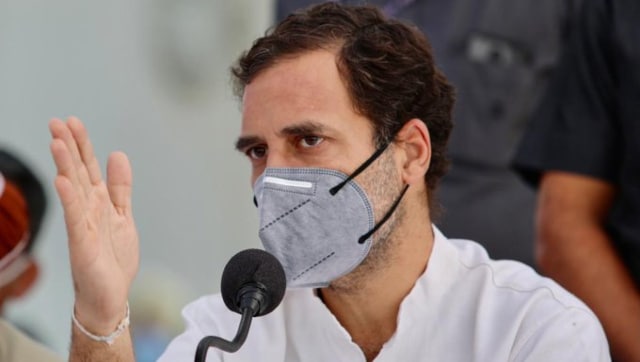 Politics
In a tweet, Prime Minister Narendra Modi had announced that he will address the nation at 6 pm today