LIC books 72% profit at Rs 19,000 cr from equity investments in FY17
Recent Sensex rally has helped it book 19 percent more profit in the March quarter alone.
The continuing rally in the markets has had the nation's largest financial investor LIC booking a whopping 72 percent more profit at Rs 19,000 crore from its equity play in FY17, even though its incremental investment into equities has been steadily falling.
In FY16, Life Insurance Corporation (LIC), whose total investment stood at around Rs 23 trillion, had booked Rs 11,000 crore profit from the markets. Recent Sensex rally has helped it book 19 percent more profit in the March quarter alone. During the April-December period of 2016, it had netted Rs 16,000 crore in profit.
Chairman V K Sharma on Tuesday said the latest number is provisional, as it is yet to be approved by Parliament. Sharma was replying to query on how the Corporation can assure 8 percent annual return on its new product Jeevan Umang that was launched on Tuesday in a falling interest rate regime.
He defended the assured 8 percent return on the new product saying on average it nets 7.5 percent from huge exposure of around Rs 18 trillion in government bonds alone.
It can be noted that the Corporation made this stellar gain even as its equity investment, which stood at around Rs 5.11 trillion as of March 2017, have been steadily falling. It slumped to Rs 40,000 crore in FY17, from Rs 50,000 crore in FY16 and a high of Rs 65,000 crore in FY15.
Sharma parried a question on whether LIC will pump more money in equities as the markets have been on a song for the past many months, scaling new life-time peaks, saying traditionally LIC invests 20 percent of its investible corpus into equities. But he did not quantify the corpus.
"Our stated objective is to secure the money of the policyholder and also his life and not just make profits. We do invest a portion of our investible corpus in the market and most of which is in the sovereign debt," Sharma said.
Almost 80 percent of its Rs 23 trillion investment is in government bonds, while around 19 percent in equities and the rest in realty and other areas.
Both the Sensex and the Nifty rallied nearly 0.80 percent to scale new closing peaks at 30,580 plus and over 9500, respectively, today.
In FY17, LIC saw its first-year premium jump 27.22 percent to Rs 1,24,396.27 crore on a surge in single-premium policy sale and falling interest rates. In FY16 this stood at Rs 97,777.47 crore. This had the insurance giant increasing its market share to 71.07 percent from 70.61 percent.
LIC's market share in terms of number of policies stood at 76.09 percent, up from 74.72 percent last year, even though it sold fewer policies which declined to 2.01 crore in FY17 from 2.05 crore in FY16. Sharma attributed this to lack of enough products.
"We had between 80 and 100 products till the regulator Irdai cancelled them. Now we have 26-27 products with just one Ulip. We hope to get back to the pre-ban levels over the next few years," Sharma said.
Till December 2016, LIC's total assets grew 12.81 percent to Rs 24.42 trillion from Rs 21.65 trillion in the year-ago period. Its gross total income grew 15.76 percent to Rs 3.37 trillion till December from Rs 2.91 trillion driven by the new business premium that clipped at 40.11 percent.
When asked about LIC's view on the Essar Oil-Rosnet deal, he said the Corporation fully supports the deal, provided the Ruias rework deal structure that meets LIC's investment terms or repay the around Rs 2,300 crore loan.
On the ongoing case in the Bombay High Court challenging LIC's over 16 percent investment in the tobacco major ITC, he said the ideal way to look at the issue is from a commercial angle.
"If we exit this highly productive investment, somebody will snap it up. So it is not a war between smokers and non-smokers or health versus disease. It is a commercial decision and so far this has made immense commercial sense. Also, ITC has diversified and today only 45 percent of its revenue comes from tobaccos, which some years back was 90 percent or more," he said.
On a question on LIC's higher holding in ITC, Axis Bank (both on behalf of government through the Suuti holdings) and Corporation Bank, Sharma said these are with specific permission from Irdai, but if it wants LIC to pare them, the Corporation will do that. LIC owns over 16 percent in these companies.
Find latest and upcoming tech gadgets online on Tech2 Gadgets. Get technology news, gadgets reviews & ratings. Popular gadgets including laptop, tablet and mobile specifications, features, prices, comparison.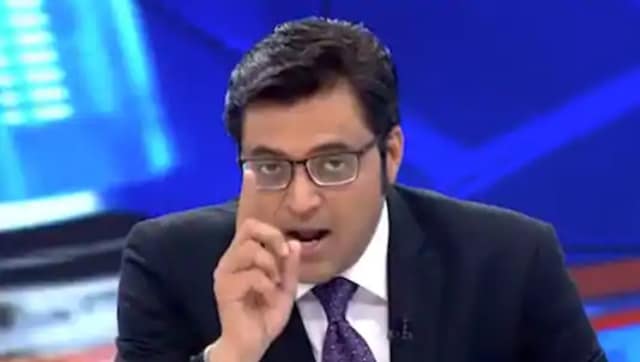 India
ARG Media had filed several pleas and interim applications in the HC urging the court to transfer the probe in the case to CBI, stay any further investigation in the case, and to restrain the police from taking any coercive action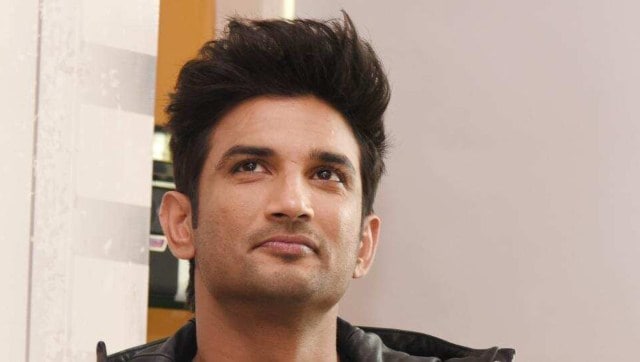 India
The remarks were made by a bench of Justices SS Shinde and MS Karnik while reserving its verdict on the plea seeking to quash an FIR for alleged forgery and fabrication of a medical prescription