ITC March quarter net profit up 12% to Rs 2,669.47 cr
ITC stock was trading at Rs 308.20 on BSE in the afternoon trade, up 2.84 percent
New Delhi: Diversified firm ITC today reported a 12.13 percent increase in standalone net profit to Rs 2,669.47 crore for the fourth quarter of 2016-17, driven by revenue growth in agri commodities, branded packaged foods and personal care products businesses.
The company had posted a net profit of Rs 2,380.68 crore for the January-March quarter of last fiscal, ITC said in a BSE filing.
ITC's net sales during the period under review was up 6.15 percent to Rs 15,008.82 crore, as against Rs 14,138.78 crore for the corresponding quarter last fiscal.
The company said that it made "modest recovery in growth amidst overhang of liquidity squeeze and persistent weakness in the wholesale channel and rural markets."
The Kolkata-headquartered company's total expenses rose 5.29 percent to Rs 11,363.78 crore as against Rs 10,792.48 crore in the fourth quarter of 2015-16.
"Overall revenue growth driven by agri commodities, branded packaged foods businesses, personal care products business offset by ongoing pipeline calibration in the
education and stationery product business and lower consumer offtake and heavy discounting in apparel," it said.
Revenue from the total FMCG business including cigarettes increased 5.19 percent to Rs 11,840.70 crore from Rs 11,256.24 crore in the corresponding quarter a year ago.
During the quarter, revenue from cigarettes increased 4.79 percent to Rs 8,954.94 crore from Rs 8,545.46 crore in the year-ago period.
Revenue from FMCG-Others segment was up 6.45 percent to Rs 2,885.76 crore during the January-March quarter as against Rs 2,710.78 crore in the year-ago period.
"Sharp hike in input prices, gestation costs of new categories (juices, dairy, chocolates, coffee) and heavy discounting in apparel impacted FMCG-Others segment results," the company said.
FMCG-Others includes branded packaged food such as staples, snacks, dairy, beverages and confectionery. This segment also includes apparel, education and stationery
products, personal care products, matches and agarbattis.
ITC's revenue from hotel business was up 6.48 percent to Rs 386.52 crore during the quarter as against Rs 362.99 crore in the corresponding period last fiscal.
Contribution from agri business was also up 6.18 percent to Rs 1,918.49 crore, as against Rs 1,806.79 crore in the corresponding quarter.
The paperboards, paper and packaging segment revenue was up 4.38 percent in Q4/FY 2016-17 to Rs 1,372.73 crore, as against Rs 1,315.03 crore.
For the financial year ended March 31, 2017, ITC had reported a consolidated net profit of Rs 10,477.23 crore, up 10.27 percent, as against Rs 9,500.86 crore of a year ago.
Net sales was up 6.66 percent to 58,731.52 crore in FY 2016-17, as against Rs 55,061.08 crore a year ago.
This was "primarily driven by a 8 percent growth in the non-cigarette FMCG segment, 10.8 percent growth in agri business and 5.1 percent growth in the cigarettes segment," it added.
In FY 2017, ITC's revenue from from total FMCG business including cigarettes was up 5.93 percent to Rs 46,415.12 crore, as against Rs 43,813.31 crore of the corresponding quarter.
"The FMCG industry witnessed further deceleration in growth rate during the year with demand conditions remaining subdued for the fourth successive year," the company said.
It further said: "The much anticipated pick-up in consumption expenditure on the back of good monsoons in 2016, low inflation and implementation of the recommendations of the 7th Pay Commission did not play out fully."
Meanwhile, in a separate filing, ITC informed BSE that its board at a meeting held today, recommended dividend of Rs 4.75 per ordinary share of Re 1 each for FY 2016-17, subject to approval from shareholders.
Shares of ITC today settled at Rs 308.65 on BSE, up 2.99 percent from previous close.
Find latest and upcoming tech gadgets online on Tech2 Gadgets. Get technology news, gadgets reviews & ratings. Popular gadgets including laptop, tablet and mobile specifications, features, prices, comparison.
Business
For entire 2017-18, Maruti Suzuki posted net profit of Rs 7,721.8 crore, up 5.1 percent, from Rs 7,350.2 crore in the previous fiscal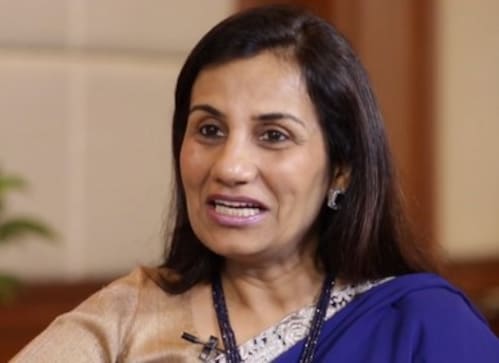 Business
Despite many allegations of conflicts of interest being faced by managing director and chief executive Chanda Kochhar, the ICICI Bank board did not discuss the controversy today
Business
Automaker's net profit stood at Rs 5,211.49 crore in Q4 FY16.