Insight 2017: A note to venture capitalists, who, after years of generosity, have nothing left to give
Dear venture capitalist, I know this very well that in 2017, you won't have anything left to give.
My dearest Venture Capitalist,
It's 1 January, 2017. Wake up. I don't want to be the one to break it to you, but the party's over. I thought I had a crazy new year's party because it went on for full eight hours, but well, yours went on for eight whole years. You must be hungover AF. So before you read further, I recommend you down a glass of water, right now. Good. One more. Great. Ah, you know what, while you're at it, you might as well do a quick vodka-red bull because I have this bad feeling that you will need it by the end of this letter. This letter is going to be part emotional; part happy; part upsetting. For both of us, actually.
Yes, it's time we had that talk, babe.
If anyone asked me to sum up 2016, I would say it was a year when Prince, Leonard Cohen and David Bowie passed on. And Donald Trump didn't. Still, it's not going to be as tragic as 2017. Because, thanks to you my love, 2016 wasn't as hard as it was meant to be. In fact, not just 2016, you've taken such good care of us, urban Indians, in the last few years that having this conversation with you makes me weep.
You are the best sugar daddy anyone could dream of. Actually, you were like an emperor from the ancient years, and we, your courtesans. You showered us with gifts regularly and when that didn't work, you paid us cash. I still recall with immense love in my heart, that fateful night three Christmas' ago when I was feeling terribly low and extremely homesick; you told me not to worry and rather generously paid for half my flight tickets to go visit my folks back home. You really took care of all of us, sweetie pie. When I complained about the heat and doing that long, arduous train journey from Andheri to my office in Lower Parel, you arranged cabs for me daily for just 100 bucks. And the rest, you paid. When I wanted to eat anything above 250 bucks and didn't have the money to indulge, you split the bill with me. Although, you didn't just stop there. You put some money in my wallet to eat the food! And all this, while being in a long distance relationship and not expecting anything in return. People said we were 'friends with benefits' because we loved your gifts and you loved showing us off to your rich friends in these big conferences you always attended. But there has ever been anyone like you. Nobody has made me feel more special. If Buzzfeed made a listicle on 'Relationship Goals', ours would be right up there, my baby VC.
But deep within both of us had this sinking feeling in our gut that this won't last long. In spite of every single thing you did for me and my kind, you knew we would stray the first chance we got. Because like any sugar daddy or sugar mommy relationship, it's not love that kept us together. Certainly, it wasn't the sex — at least not for us. It was just the gifts. And like any transactional relationship based on give and take, I'm afraid our relationship has run its course because I think we have hit a dead end. I don't see us going anywhere in 2017.
Baby, I know this very well that in 2017, you won't have anything left to give. However, I just hope you don't turn out to be a spurned lover by coming after us to return all those gifts and cashbacks. Because we aren't the ones who cheated you. Yes, we took advantage of your generosity, but we didn't cheat you. Partly, you are to be blamed to the financial quandary you find yourself in today. You just funded anyone who had an IIT degree, IIM degree or a 'Bansal' in their surname. You were willing to cough up 25 percent more money if there was a Bansal involved in the start up. You made Bansal the 'Kapoor' of the startup world.
Oh, and talking about funding, can you explain to me how the valuation of a company went up drastically whenever you funded it? It just doesn't make sense, baby. If a startup needs money to expand, it means it isn't making enough money to fund its own growth. Funding a start-up to quickly 'scale up' is like doing steroids to bulk up and get that six pack in no time. Two things will happen along the way: a) it's unhealthy and in the long run it makes your body weaker, and b) when you stop pumping in those steroids, the muscles and hot bod disappear. As a matter of fact, it will leave you in a worse condition than when you started.
So my love-struck, innocent brain tells me that outside funding should have ideally brought down the valuation of the company but it didn't. They conned you, love.
Today you might be broke, but you will always be a rockstar, and we will always be your groupies. You were the Woodstock of our generation — where clueless youth, lacking in direction or drive gathered, smoked and listened to music all day while sitting around on bean bags. They either 'started up' with your money or got paid a bomb by working in one those that you funded. But seriously, what's with the bean bags? It's like you allocated separate cash for your startups for just bean bags. You really think anyone has ever done anything worthwhile while sitting on a bean bag? It's like leaving the kids home alone during their exams with an Xbox. Oh crap, you did that too. Anyways, thanks a ton, hon, at least you ensured some of my friends had the time of their lives. I just hope they get used to living in the real world, real soon.
It's going to be hard for all of us. You have to get used to living life with very little money while we have to get used to living life without your money. I hate to admit it, but we were living in this bubble where everything was awesome and beautiful and Salman Khan didn't run over anyone and the world was just a stunning place. I know you might never trust anybody, ever again, but don't lose hope. We will find it hard to move on, but we need to. Well, you never know, we could once again find that special someone to share something meaningful. Something beautiful. Something that's not transactional, based on just money and gifts. Something special. Something, real.
Will miss you babe.
Love,
One of your soon-to-be exes.
XOXO
PS: If you still have a little money left, invest in some farming apps. Those folks could do with some amazing cashbacks in 2017.
World
The trajectory of bilateral ties points towards a happy cohabitation of mutual trust and amalgamation of strategic and economic priorities. It is time to cash in.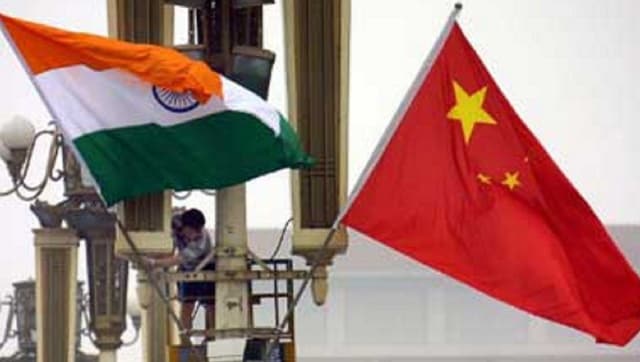 India
Notwithstanding the fire and brimstone response from Beijing, New Delhi should gradually aspire for a more normalised, cooperative and rational relationship with Taiwan
India
For a while it seemed that amidst all the darkness and despair in the world in 2021, India-Pakistan relations had taken off on a positive note