Infosys Vishal Sikka is leading by example but it is a long haul in rough weather
Whatever you say about Sikka, you cannot call him indecisive. He is also leading by example.
Vishal Sikka, CEO of Infosys, seems to be having a Winston Churchill moment. The former British prime minister famously said he would give "blood, toil, tears and sweat" to his countrymen as he prepared Britain in 1940 to fight Hitler's forces. Sikka lives in much better times but is veritably gearing his shareholders, employees and other stakeholders for tough times ahead.
Whatever you say about Sikka, you cannot call him indecisive. He is also leading by example. While his take-home pay has fallen only a little as per annual disclosures, the variable component is higher, even as he is preparing his key executives for a better mood to deliver.
From all indications, Sikka is trying to match traditional services with innovation, keeping morale high in the lower ranks of the company by increasing incentives for project managers while ensuring that there is no longer a "fatcat" senior executive culture. He is clearly responding to criticism by company's co-founder and elder statesman N R Narayana Murthy -- at least on the face of it. The two have apparently not spoken to each other for months, according to some reports but in spirit, Sikka seems to have been listening and responding.
But the choices ahead are tough. Sikka recently boosted his company's profile in the US by promising to hire 10,000 people over the next two years to placate President Donald Trump's tough guy policies that make H-1B work visas tough for Infoscions. The business of handling the morale of 300,000 techies pampered over the years amid software automation and an increased use of cloud computing is a tough call for Sikka. Knowledge work is such that it needs morale boosters but if costs run high, it is not an easy thing for profitability.
What we are seeing now are the early instances of a tightrope walk. The coming months will be tough because there is an atmosphere of layoffs in the industry -- whether planned or "performance-based" (which is a euphemism for turning the heat on the staff). Salary hikes have been deferred until July for the bulk of Infosys employees.
No job cuts are planned officially but the rise of trade unionism in the industry is a potential Damocles' sword hanging over Infosys.
Sikka needs all the Churchillian mood he can build to fight the battles ahead but there is nothing like moral authority, where leaders make sacrifices or forego security to prove a point or two to the troops below. Sikka is trying, but there are miles to go. His favourite thing, innovation, seems a lot easier compared to the mood management he has to do.
(The author is a senior journalist. He tweets as @madversity)
Find latest and upcoming tech gadgets online on Tech2 Gadgets. Get technology news, gadgets reviews & ratings. Popular gadgets including laptop, tablet and mobile specifications, features, prices, comparison.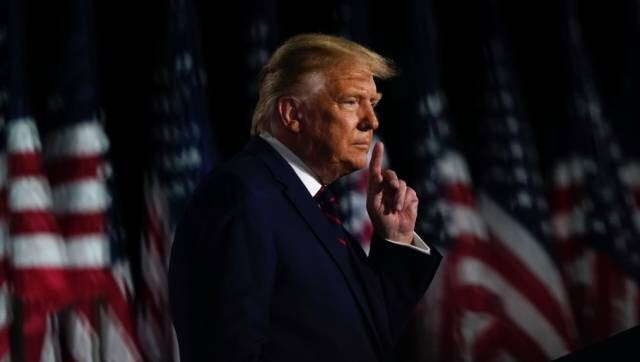 World
Amy Dorris told The Guardian that Trump sexually assaulted her in his VIP suite at the US Open tennis tournament in New York, a claim the US president denied via his lawyers
World
Zuckerberg controls three core communications platforms, Facebook, Instagram and WhatsApp, that billions use every day
World
It is this sense of entitlement and hypocrisy that has discredited politicians like Pelosi worldwide.