India's choked airports: Why the govt needs to speed up aviation infra development
The government should better wake up, lest airport capacity could become an unresolvable mess pretty soon if India's air traffic boom continues.
New Delhi: How often is your flight delayed from one of India's four busiest airports, which handle a bulk of the country's passenger and cargo traffic? Well, the chances of your having to wait it out in an overcrowded airport waiting area at Delhi, Mumbai, Bangalore or Hyderabad airports could be even more than 50:50. Government data show one airline reported on-time performance (OTP) of just 49 percent from Delhi airport this January.
This is the worst recorded OTP by any airline across these four busiest airports in the 13-month period for which data was shared by Minister of State for Civil Aviation, Jayant Sinha, in Rajya Sabha. The month of January is characterised by dense fog over North India, which typically plays havoc with flight operations. So while Jet Airways/Jetlite combine plummeted to below 50 percent OTP, the others fared only a wee bit better – with the highest OTP in this month at Delhi airport not even 70 percent (it was IndiGo's 68.8 percent). That means at least three in 10 flights from Delhi were delayed during the month, whichever airline one chose to fly with.
In fact, legendary delays at the congested Mumbai airport coupled with massive fog delays at Delhi during January pulled down on-time performance of all domestic airlines this January. So during the month, at least one in four flights into or from these four busiest airports was delayed. For Vistara, the airline which in the past clocked highest OTP, this meant about half the flights on its network were delayed in January. For SpiceJet, which clocked the best OTP from these four airports in January, almost 30 percent flights were still delayed.
Almost 2.4 lakh domestic air passengers had to be compensated by various airlines in January on account of flight delays beyond two hours, which is more than double the number of people who had to be similarly compensated during January of last year. This means close to 8,000 people had to contend with delays beyond two hours every single day of January.
Lets look at a non-fog month. GoAir still managed to fly just 63.4 percent of its flights from Delhi on time in February 2017, which means every third flight was delayed. Air India's Mumbai OTP for the same month was 59.1 percent, which means more than a third of its operations from this airport were delayed in February.
Some airlines manage to clock OTP in the 90s – Jet Airways/Jetlite managed this feat thrice last calendar year and each time from Bangalore; SpiceJet once each from Delhi, Hydearbad and Mumbai airports. IndiGo managed this twice each from Delhi and Hyderabad and thrice from Bangalore over the 12-month period. Not a single airline reported above 80 percent OTP from Mumbai in any month except Vistara.
To be sure, taking off or landing on time is not merely a function of airport infrastructure, many other functions are also to be responsible for on-time performance. But according to safety regulator DGCA's own data, airport, ATC and ramp delays account for 21 percent of all aircraft delays in India. This means at least one in five reasons for delay come under the purview of airport infrastructure. Further, DGCA also classifies 67 percent of delays as reactionary – which could also include a late incoming aircraft from another station where it was delayed due to airport infrastructure.
Anyway, the government data presented to Parliament go on to show that India's airports are starting to resemble its choked roads, with too much traffic, little infrastructure and no long term planning or solutions in sight. Domestic passengers came close to the 100 million mark last year, with most of the growth involving flights into and out of the biggest cities. In January alone, the market added almost 20 lakh more passengers compared to the same month last year, growing by over 25 percent. Most of India's 40 largest airports will exceed their design capacity within a decade based on projected growth rates, consultancy CAPA estimates, with Mumbai and Chennai fast approaching saturation.
But the government seems loathe to acknowledge this fast-saturating airport infrastructure. Minister Sinha said in another reply in the Upper House that "The present infrastructure capacity at airports in the country is sufficient for seamless aircraft operations to meet the traffic requirement. Besides, Ministry of Civil Aviation has taken various steps to create additional airport infrastructure in the country with the assistance of various state governments, Airports Authority of India (AAI) and other airport operators". The minister alluded to construction of new greenfield airports across the country, modernisation and capacity expansion of the existing airports and revival of unserved/under-served airports.
Kapil Kaul, chief executive officer (CEO) for South Asia at CAPA, said in this piece that India could run out of capacity within three to five years. "We are not ready beyond 2020-2021," he said. Though under the newly unveiled regional connectivity scheme UDAN, the union government has ambitious plans to open 50 unused airports by 2020 and has also given approval for 18 greenfield airports, the problem remains unresolved due to traffic growth emanating from large cities. According to the government's own estimates, we need to triple airport capacity within 15 years at a cost of up to Rs 3 lakh crore.
This piece shows why Delhi airport will not be adding a single flight between 7am and 10pm this summer schedule. And why airlines are pleading with Mumbai airport to allow more domestic flights at night due to scarcity of slots. Delhi and Mumbai airports alone accounted for almost 10 crore of the total (domestic-cum-international) traffic of just over 15 crore last year. The government should better wake up, lest airport capacity could become an unresolvable mess pretty soon if India's air traffic boom continues.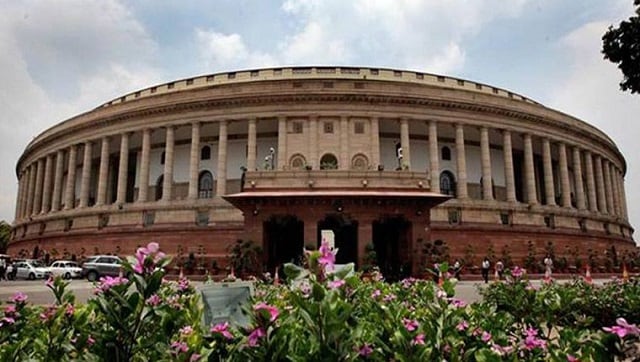 Politics
Meanwhile, the Centre is likely to move a suspension notice against 10 Lok Sabha MPs after they threw papers and tore placards in the House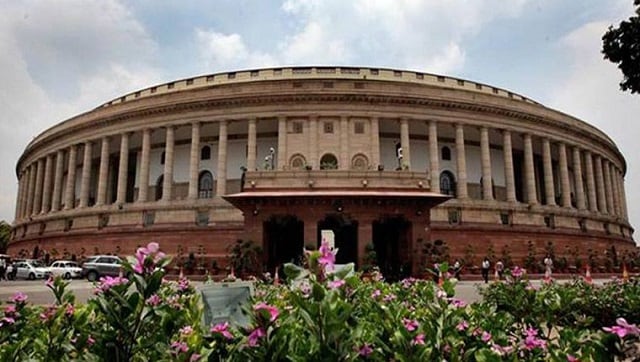 India
This, as seven Opposition parties wrote to President Ram Nath Kovind seeking his intervention to direct the government to discuss farmers' issues and Pegasus row in Parliament, NCP leader Supriya Sule said on Tuesday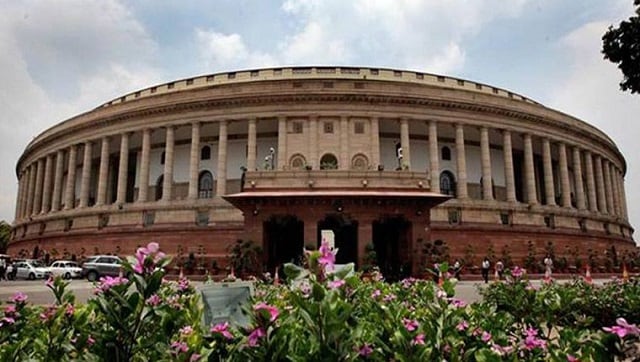 Politics
They are called 'joint' committees because members of both the Houses of Parliament can be nominated or elected to them