GST rate: Common man to benefit but why on earth is cinema clubbed with gambling?
At 28 percent, cinema halls will be clubbed in the same tax bracket of gambling/betting, five star hotels and casinos under GST
Too many goods are placed in the high tax bracket of 28 percent in the goods and services tax (GST) structure, argued equities brokerage Nirmal Bang in a report titled "GST—Impact of New Rate Structure". The fine print on GST on rates of various products and services into different tax buckets has thrown open a larger debate on which category, certain services which are currently put in the high tax bracket, actually belongs to.
For instance, the GST Council has put the tax rate on movie ticket at 28 percent, which is the highest tax slab in the GST structure. Earlier it was 15 percent plus state levies. While the government claims that the ultimate incidence will be lower on cinema halls, the industry might be unhappy with its place in the highest tax bracket, along with betting and gambling, said Angel Broking in a note.
It is a question of a larger debate whether going to cinema is a luxury or a recreational activity for the masses. At 28 percent, cinema halls will now be clubbed in the same tax bracket of gambling/betting, five-star hotels and casinos. "That almost looks akin to imposing a "Sin Tax" on movies. However, multiplexes will benefit from subsuming of plethora of state and local taxes into one single tax and also from input credits. PVR and Cinemax may find the GST rates neutral at best," Angel Broking said.
"It is shocking to see the government is classifying watching movies as luxury and subjecting us to the similar tax structure as of five-star hotels and casinos," said Nitin Sood, CFO of PVR, a leading multiplex company for which entertainment tax is 26-27 percent on tickets and 12 percent on food and beverages, was quoted in an Economic Times report.
Similarly, there are concerns of price hikes for medicines with government putting the raw materials at 18 percent bracket.
Similarly, the All India Chemists and Distributors Federation (AICDF) has complained that (read a Business Standard report here said its members would have to incur a loss on investment.
"Under the GST regime, we will not be able to claim refund on the tax for expired products. The government allows it only for up to six months but in pharmaceutical products, the average shelf life of a product is one year," Joydeep Sarkar, secretary, AICDF, was quoted in the report.
These are some areas that may need to be reworked to have a better GST structure. But, the good thing is that the GST Council has put the daily-use items of the common man at the lower end of the tax bracket. Most food items used by households are either exempt or in the lower 5 percent bracket.
To be precise, a host of essential items — fresh meat, fish, chicken, eggs, milk, butter milk, curd, natural honey, fresh fruits and vegetables, flour, besan, bread, prasad, salt, bindi, sindoor, stamps, judicial papers, printed books, newspapers, bangles, handloom etc — are in the zero percent bracket. Also, refined sugar, pasta, cornflakes, pastries and cakes, preserved vegetables, jams, sauces, soups, ice cream, instant food mixes, mineral water and tissues are in the 18 percent bracket.
Even the hardcore supporters of the Modi government would agree that the current form of GST with four slab structures and a cess above that is not a perfect one. It is also far from the one nation, one tax rate regime which was originally . But, an imperfect GST to begin with is any day better than having no GST at all, locking it forever in political battles. But, there are some key areas where the government needs to rethink on. Clubbing cinemas with gambling and betting is one.
Find latest and upcoming tech gadgets online on Tech2 Gadgets. Get technology news, gadgets reviews & ratings. Popular gadgets including laptop, tablet and mobile specifications, features, prices, comparison.
India
India would probably be a dictatorship, if not for Nani and a 'Bharat Ratna' is the least we can do to honour the man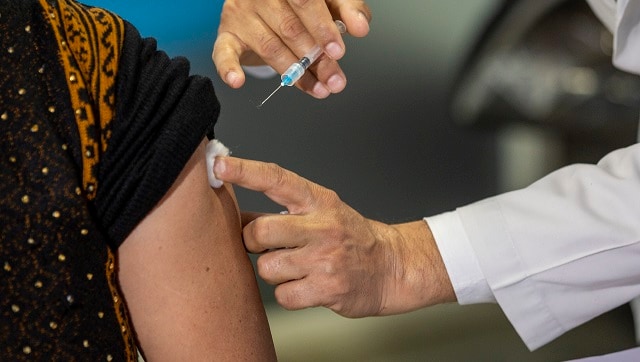 India
Today, while India has the second highest number of cases after the US and third highest deaths after the US and Brazil, it has one of the lowest per capita cases and deaths
World
Pakistan has its own system of indefinite detention and house arrest, where terrorists are kept far from the prying eyes of courts and the media