GST passed in Lok Sabha highlights: India to see new tax regime soon as House clears all four bills
Arun Jaitley responds to Opposition in the marathon debate on Goods and Services Tax bill that started in Lok Sabha on Tuesday at 12 noon
Auto refresh feeds
LIVE NEWS and UPDATES
Members are about to start their seven-hour discussion on the Goods and Services Tax - the biggest tax reform in the country - in the Lok Sabha without a lunch break at about 12 noon.
The MPs are preparing for the big showdown in the Lower House, with the Opposition parties already alleging that the supplementary bills were introduced in the Lok Sabha on Monday in haste and they did not get enough time to deliberate.
Meanwhile, finance minister Arun Jaitley has briefed the MPs about the need for urgency in passing the Bills in the current session and the benefits for the common man will get from the tax reform.
Though there is likely to be stormy discussion on various sections of the Bills, media reports say Congress vice-president Rahul Gandhi has told his party MPs that they have to play the role of a constructive opposition. He has insisted that the party should end up with the image of one opposing the reform process.
The government had on Monday tabled four bills - the Compensation Law, the Central-GST or C-GST, Integrated-GST or I-GST and Union Territory-GST or UT-GST - aimed at rolling out the much-awaited reform in the Lok Sabha.
The reform will subsume a host of taxes such as central and state taxes like excise duty, service tax and VAT, and local taxes to make a single market, helping seamless movement of goods and rendering of services across the country. It is estimated that rolling out of the GST can add up to 2 percent to India's economic growth.
India
As part of the celebrations, Union Health Minister Mansukh Mandaviya requested people to get themselves vaccinated and also help others to receive their jab
India
Modi has been deemed to be one of the biggest supporters and proponents of Yoga.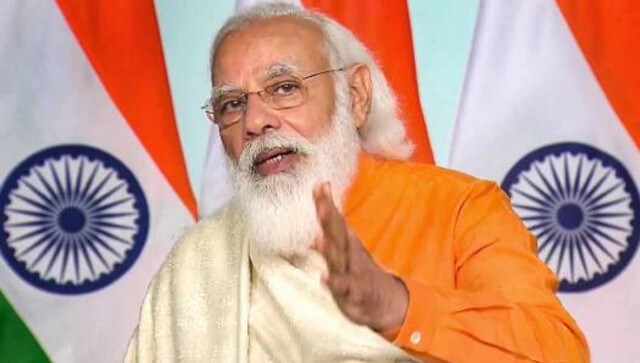 India
Huge celebrations have been planned for the occasion, with over 71,000 diyas to be lit at Varanasi's Bharat Mata temple