Govt invites application for post of deputy governor
Duly filled in applications should be submitted before 21 June and those applying for the post should not exceed 60 years of age as on 31 July 2017
Mumbai: The finance ministry has initiated the process to appoint a new Reserve Bank deputy governor replacing S S Mundra whose term is coming to an end in July.
The applicant should have an experience of 15 years in banking and financial market operations, said a public notice indicating that candidates from the private sector will also be considered for appointment.
Traditionally, one of the four deputy governors is from the public sector banking industry. If the government decides
to appoint someone from the private sector, it would be a first for RBI.
Mundra, a seasoned public sector banker, was appointed deputy governor for three years in July, 2014.
The central bank has four deputy governors — two from within the ranks and one commercial banker and an economist to head the monetary policy department.
According to the notice put up on RBI's website, applicants should have extensive experience as a full-time director or board member and possess understanding, at a very senior level, of supervision and compliance in the financial sector.
Strong competencies working with financial performance data, including interpreting, summarising and communicating high-level output and strong and clear communication skills on matters of public policy are also listed as criteria for sending application.
Duly filled in applications should be submitted before 21 June and those applying for the post should not exceed 60 years of age as on 31 July 2017, it said.
The appointment will be made for a period of three years and the person will be eligible for re-appointment. The post
will have a fixed salary of Rs 2.25 lakh per month plus allowances.
Find latest and upcoming tech gadgets online on Tech2 Gadgets. Get technology news, gadgets reviews & ratings. Popular gadgets including laptop, tablet and mobile specifications, features, prices, comparison.
India
Overall, the RBI has shown a welcome range in its focus last year, from financial inclusion, promoting innovation to easing payments in the pandemic.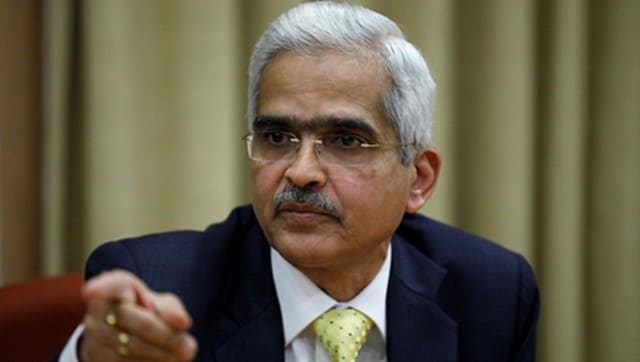 India
Speaking at an event on Saturday, the RBI chief said that the RBI would examine such a proposal in an effort to keep its regulatory framework 'in sync with the requirements of the times'