Global Natural Resources Conclave Day 1: Ministers hard sell govt's policies to push PM's economic agenda
Lack of natural resources will make us completely immobile, said Railway Minister Suresh Prabhu
Following the approval of the Narendra Modi government's economic policies by the global industry leaders at the Global Natural Resources Conclave on 5 April, the central ministers did a hard selling of government policies and initiatives giving a push to Prime Minister Modi's economic agenda for a new India.
In a bid to position India as a formidable global player in the natural resources landscape, a host of PM's cabinet colleagues showcased plans and policies that would foster economic growth through India's natural resources by creating business opportunities.
A series of deliberations on 'Leveraging natural resources to harness the India growth story' emphasised on five key areas:
Need of a natural resource management plan
• Adoption of best practices for exploration of natural resources and economic prosperity.
• Natural resources management plan to minimise grievances that emerge due to mining of resources.
"Lack of natural resources will make us completely immobile. The issue of change of land deed occurs when exploration of natural resources takes place—be it agriculture land or forest. Economic development is not possible without change of land deed. We have to find out proper technology and means to harness natural resources and at the same time minimise the grievances that emerge out mining," Railway minister Suresh Prabhu pointed out.
Emphasising the need for best practices and a natural resources management plan, he added, "We need to work on best practices available across the world – on what should be done and what shouldn't be done-- so that we can actually create a huge potential for economic prosperity by preparing a proper natural resources management plan."
Focus of the Modi government
• Economic sustainability
• Reduce import of energy
• Maximising resources at strategic level, legislative level and society level.
"The focus of the government is economic stability and it can achieved through sustainability, by reducing import of energy, transparent and friendly policies for exploration of natural resources and technological intervention," said MoS, Information and Broadcasting, Rajyavardhan Singh Rathore.
"We need to maximise our resources and for that the society, business and government have to work in tandem. There is a need to build the capacity of public and private enterprises. This government is in a two-way communication with the society and global players to achieve its economic goal," he said.
Taking the 2014 election campaign slogan Abki baar Modi Sarkar (This time Modi government) further, Rathore summed up, Abki Baar Vikas Lagaatar (This time it's continuous and sustainable development).
Use of sustainable models
HRD Minister Prakash Javadekar emphasised on sustainable models with optimal utilisation of resources that can create more business opportunities in natural resources sector.
"We started solar power with Rs 19 per unit and now through auction it has been brought down to Rs 3.60 per unit. We have more than 10,000 MW in place, which was possible due to sustainability and more business opportunity. Illegal sand mining from river beds have led the rivers dry up. The government has come up with a new sustainable model of sand mining. By using satellites, we locate how much sand has been deposited and where. The images decide how much sand can be extracted without damaging the river bed," he said.
"We must grab business opportunities by using sustainable models of exploration and mining," added Javadekar.
Skill development to give push to 'Make in India' initiative
"Skilling has been defined for the first time in India by this government. Our aim is to provide skills both in services and manufacturing sectors. It'll help the large manpower India has in bringing economic growth," said MoS (Independent Charge) for Skill Development Rajiv Pratap Rudy.
Natural resources; Human resources
• Identify resources
• Optimum utilisation of resources for growth
"We have the richest source of Thorium in world, which is produced from Uranium. We may become the biggest source of nuclear energy in world. So, we have the resources, the need is to identify the resources. New horizons are opening before us. The results of the last five state assembly elections have proved that we have this new generation of young India, new India which has the capacity to grow out of feudal mindset, to grow out of dynastic influences and to come to terms with the resources we have," said MoS (IC) Development of NE Region and PMO Jitendra Singh.
"We're going to be the world's largest resource of youth. Now globally, India is a force to reckon with – we are looked up with great degree of reverence. The world is now realising that this is the nation with whom we have to do business in years to come and that itself is an evidence of our resourcefulness and ability to put our resources for optimum utility," he added.
"We need to see how under the leadership of PM Modi, we can use the power of youth in harnessing natural resources and take India to great heights," added MoS (IC) Culture and Tourism Mahesh Sharma.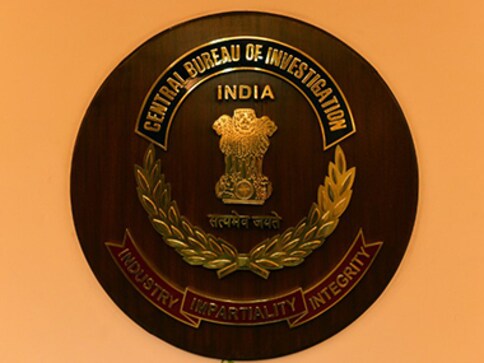 India
The CBI has been conducting raids at various locations in Delhi and Uttar Pradesh in connection with the illegal sand mining case. The probe agency had taken up the matter on the directions of Allahabad High Court in July 2017.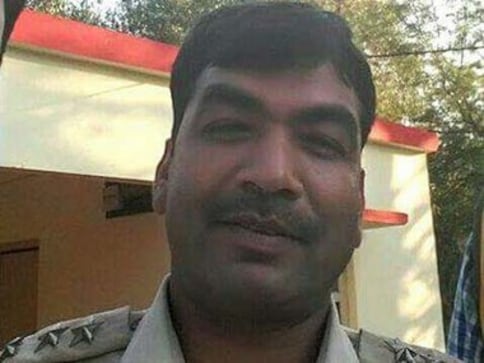 India
No less than 63 percent forest rangers have faced life-threatening situations, according to a 2016 survey by the Worldwide Fund for Nature (WWF) and Rangers Foundation Asia (RFA), both NGOs.
Business
By leveraging economic resources with human capital for a high rate of growth, India's mission to skill 400 million by 2022 is taking shape