Frugal innovation: Can jugaad be our answer to the problems we face?
The few stories of innovation that we see around are just random successes rather than a nation-wide culture of innovation.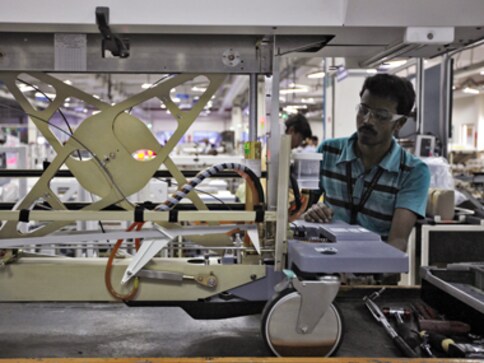 There are management authors who argues the existence of an Indian approach to management and its superiority over others.
'Problem solving' being one of the key word in management, such approach must deal with the way we solve our problems. There is also an effort to brand such approaches as jugaad which is being projected an Indian version of 'frugal innovation'.
As I surfed the Internet for the word jugaad, the following attracted my attention: (1) that it as an alternative approach to research and development as practiced in the western world, and (2) that it is an 'out of box' creative thinking process.
The above conclusions are not obvious when we raise the following questions: (1) whether jugaad is a fit nomenclature for any Indian version of 'frugal innovation', and (2) whether there exists any Indian approach that has significantly changed our life.
A gap in the meaning of the 'nomenclature' and the 'understanding of the masses' may lead to encouragement of non-useful practices as our answer to our problems and therefore, it is important for us to evaluate the above questions.
Our life as an Indian give us innumerable examples that fits the word jugaad. For getting a bed in a government hospital I have to use jugaad; to get a government certificate I need to use jugaad etc. etc. From such understanding of ours, we can characterize the jugaad as something 'which solves my immediate problem in an uncommon way (technically fits the concept 'out of box' thinking)', it involves incremental costs, and the outcome is quick.
While the above is appreciable, the proponents of jugaad have overlooked the fact that it is 'reactive', 'short-term', 'non-comprehensive', and 'bypasses a system'.
Jugaad gives us quick outcome but not necessarily gives us a long-term solution. Further, being reactive and non-comprehensive, it overlooks larger problems. It also creates problems of efficiency and effectiveness of an existing system.
Most of the innovations cited for arguing jugaad as an innovation methodology, have never been tried at the higher scale. It is not known for sure whether those solutions will remain affordable when they are scaled-up and replicated in an organized manner. They also also not been tested for 'convenience in the use' and 'long-term durability'. In such a case, it is premature to suggest jugaad as an alternative to western methods of R&D solely based on these examples.
Further, it is also not known whether the cost differentials between the western and the Indian innovations are due to the way it is done or a result of higher cost of operation in the western world. We all know that the latter is a reason for outsourcing to countries like, India and China.
There is no denying the fact that there are many innovations that took place in this country which may fit the use of the word 'frugal innovation'. However, are they exemplary achievement for a country of 1.25 billion? If we travel around the world, we would realize that there is nothing great in our innovations and the world has plenty of such examples.
In fact, when we compare ourselves with the world we see an absence innovation culture to solve our problems to make our life easier. In the cases of development of industrial technologies, we have achieved nothing significant though we have the second largest pool of engineers.
To solve our day-to-day problems, on occasions, we do differently, not necessarily, in an efficient and effective manner. In most cases we rather focus on immediate outcome at the cost of long-term performance. Thus, the few stories of innovation that we see around are just random successes rather than a nation-wide culture of innovation.
If we look around we see innumerable problems to be solved to make quality of our life little better. The key words that define the challenges of these problems are – 'large numbers', 'affordability', 'limited resources', and 'cultural diversity'. These words differentiate our problem with the world and are our very own that require our own solutions.
If we do not solve our problems ourselves, then nobody is going to do it. India needs explosion of innovative solutions at grassroots level.
If jugaad with its short-sighted and non-comprehensive approach becomes our only hope, then I fear we will have to live in the current chaos world for longer. In fact, I relate jugaad at the root of the chaos, complex, and risky life that we live in India.
Many other countries, with similar levels of economic prosperity as India has, live a much better life than us and this is not acceptable. We must live a better future.
(Ashutosh Sarkar is an Associate Professor at the Indian Institute of Management, Kozhikode)
also read
First Cricket News
Former India selector MSK Prasad has urged the current team and staff to take a decision on the playing XI closer to the 7 June start.
First Cricket News
According to news agency PTI, Kohli will be leaving for London in the early hours of Tuesday along with his Royal Challengers Bangalore (RCB) teammate Mohammed Siraj and Rajasthan Royals' (RR) Ravichandran Ashwin.
Entertainment
It's time to get ready to open doors to unlock the mystery in The Night Manager: Part 2 exclusively on Disney+ Hotstar, releasing on June 30, 2023.