Flipkart's Jabong buy will create an online fashion giant but will FDI rules ruin party?
Jabong has an inventory-lead model and this defies provisions of the Press Note and this is where there could be issues for Myntra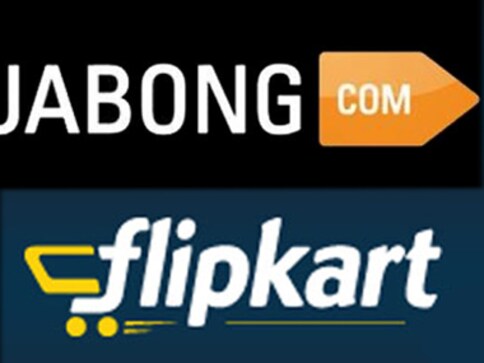 New Delhi - Stage is now set for the creation of India's undisputed online fashion king, after Myntra announced the acquisition of Jabong this morning.
Jabong's parent, Global Fashion Group (GFG), disclosed that the transaction has been agreed upon at $70 million in cash. This is much less than the asking price, which, as per earlier media reports, was anywhere between $100-150 million. Whatever be the truth about the valuation of Jabong and its selling price, there is no doubt though that this acquisition will create the largest fashion etailer in India.
What remains to be seen though is how the integration between the acquirer and the acquired now progresses. There were a few hitches to such an alliance, specially with regard to Press Note 3, an Indian stipulation that defines which e-tailing entities can actually have foreign investment.
Jabong has an inventory-lead model and this defies provisions of the Press Note and this is where there could be issues for Myntra.
Also, another interesting proposition to watch out for is whether Jabong will be retained in its original form under the Flipkart group's umbrella. It is always possible that the group kills the brand Jabong and retains only the partnerships and fashion brands which come with the acquisition to make life simpler and lessen competition for Myntra.
This report in the Mint newspaper says Jabong matched larger rival Myntra in sales until early 2014 but ceded market share thereafter. This happened because Myntra's parent Flipkart was spending crores of rupees on advertisements and discounts to lure customers.
At the end of May, Jabong reported a 14% increase in revenue to €32.6 million for the March quarter, when adjusted Ebitda (earnings before interest, taxes, depreciation and amortization) loss narrowed to 11.9 million euros from 16.3 million euros in the same quarter a year earlier. So being sensible about pouring money in advertising and discounts helped Jabong narrow its losses.
Will the same policy be continued by the new parent, Flipkart?
GFG's statement announcing the selloff of Jabong said the etailer had net revenues of 126 million euros and adjusted EBITDA loss of 56 million euros for the 12 months ended 31 March 2016.
Fashion is a curious category of business online. Though electronic products continue to dominate etailing, with a large share of GMV coming from mobile phones and consumer electronics items, the share of fashion category in Indian etailers' GMV has remained broadly stable over the last year.
According to an analysis by consulting firm RedSeer, fashion accounted for 20 percent of GMV of the e-tailing industry until the first quarter of this calendar year. This, when almost 50 percent of GMV came from mobiles/ tablets and another 23 percent from consumer durables/ IT products.
But the catch is this: it is revenue, not GMV, which is the most important metric. The fashion category accounts for a disproportionate nearly 37 percent of e-tailers' revenues. GMV for e-tailers with a heavy dependence on electronics category is essentially flimsy because of low category contribution to revenues.
Etailers need to diversify a greater chunk of the sales to other higher margin categories like fashion and home to move towards profitability. This is where the race for Jabong made sense - everyone, from Flipkart to AV Birla Group's Abof and Snapdeal were in the reckoning for Jabong to bolster the high-margin fashion business.
"The acquisition of Jabong is a natural step in our journey to be India's largest fashion platform. We see significant synergies between the two companies especially on brand relationships and consumer experience. We look forward to working with the talented Jabong team to shape the future of fashion and lifestyle ecommerce in India," Myntra CEO Ananth Narayanan said.
Jabong offers more than 1,500 international high-street brands, sports labels, Indian ethnic and designer labels and over 150,000 styles from over a thousand sellers.
Now let us look at the Press Note 3 complications. One of the stipulations of this rule is that foreign investment is allowed only in marketplace models of online businesses. Jabong has been an inventory lead model. This could be one of the reasons (apart from differences in valuation) that pushed away other high-profile suitors from a deal to acquire Jabong.
Put simply, inventory lead models stock product inventory before making a sale, thus needing far more cash to maintain that inventory and now, becoming ineligible for foreign funding. This mismatch between Myntra's marketplace versus Jabong's inventory-lead model will need careful handling.
Industry experts say Flipkart group's move to acquire Jabong could be one of the many initiatives it is taking to narrow the widening gap with arch rival Amazon. According to this report in The Hindu BusinessLine, Amazon has, for the first time since 2014, surpassed Flipkart as the preferred online retail destination. It quoted Forrester's Consumer Technographics Asia-Pacific Online Benchmark Survey of 2016.
The story went on to say that Amazon's overtaking has been rapid: 30 percent of respondents in Forrester's 2014 survey reported buying from Amazon; this year, 76 percent said they did. Compare this with Flipkart's essentially flat growth: from 63 percent in 2014 and 68 percent in 2016.
Already, Amazon has surpassed Flipkart to become the most downloaded app on the Google and Apple app stores in the first quarter of this year. Amidst this neck-and-neck race between Amazon and Flipkart for a share of the Indian buyer's wallet, perhaps Jabong will boost Flipkart's arsenal.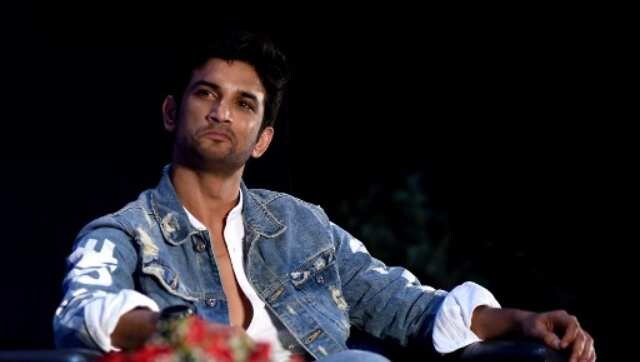 India
Amazon and Flipkart faced flak over T-shirts on sale featuring Sushant Singh Rajput's image. It was the caption that went along with the picture, insinuating that the actor had depression, that triggered netizens to call for the boycott of the e-commerce websites
India
"These numbers tell the power of a vision. A vision to see innovation and enterprise drive growth," he said