February IIP contracts 1.2%: Bad news shows demonetisation still a drag; good monsoon only hope
In recent months, the Index of Industrial Production (IIP), has offered an inconsistent and perplexing trend with highly volatile and often contradicting numbers with the GDP figures
The retail inflation data for March, and the factory output numbers for February do not offer any signs of relief for Asia's third largest economy. Instead, it sort of offer a clear warning to policymakers that if monsoons do not turn out be good, we are looking at a difficult year characterised by high price pressures and lackluster economic activity that'll have repercussions across the economy including on employment generation and consumer spending. These numbers tell us that one can forget interest rate cuts from the central bank in the foreseeable future while impact of Narendra Modi's demonetisation drive is, clearly, not yet over for the economy.
First, let's look at the inflation graph. In March, the consumer price index (CPI) rose to 3.81 percent as compared with 3.65 percent in the preceding month. This is the third straight month the CPI is showing an upward move and the highest number in five months. With the inflation inching up to RBI's medium-term objective and with several upside risks present ahead, the Monetary policy Committee (MPC) and the Reserve Bank of India (RBI) will logically up their caution. In fact, even a demand driven pick up in the economy, if it happens, backed by higher public spending and government pay outs to employees would spur inflation further. The good news is if the monsoon comes in favour, some of the pressure on the prices will ease. But that's only a possibility so far. We need to wait and watch.
The more worrying set of numbers is that of the factory output. In recent months, the Index of Industrial Production (IIP), has offered an inconsistent and perplexing trend with highly volatile and often contradicting numbers with the GDP figures. Economists have pointed out that some of these anomalies might go away when the new series of IIP data is introduced. But, as of now, if the available numbers offer any clue, the scenario is a tad disappointing. After showing an improvement in January, the February IIP figures showed a contrary trend.
The 1.2 percent contraction in February IIP in comparison with a 3.3 percent spike in January is primarily contributed by a sharp decline in manufacturing and capital goods components. No good news here. This even raises suspicion that the pick up in the segment seen in January was misleading and any sustainable reversal trend is yet to happen. The note ban in November last year had hit almost all segments of the economy since cash contributed 70-80 percent of the total transactions. The sudden withdrawal of high value notes took everyone by surprise and even the big companies faced the heat as demand took a hit.
It isn't hard to explain why the manufacturing sector growth was impacted by demonetisation. Even more worrying trend is the fall in capital goods, which is essentially an indicator of the investment activity on the ground. This segment has contracted 3.4 percent in February as against a growth of almost 11 percent in January. Electricity generation, which typically shows a positive trend even amid dismal numbers, too failed to offer a statistical boost to the IIP this time, falling to 0.3 percent from 4 percent growth in the preceding month. Another big shock was on the consumer side, with consumer goods segment contracting by 5.6 percent (against a growth of 0.5 percent in January) and consumer durables and non-durables shrinking by 0.9 percent and 8.9 percent in the month.
Of course, IIP for the next few months needs to be watched to get a consistent trend. But, the data so far should worry the Narendra Modi government. According to Radhika Rao, economist at Singapore-based DBS bank, persistent weakness in consumer non-durables points towards subdued rural demand despite good rains last year.
"In all, the drop in February production weakens year-to-date (FY16/17) output to 0.4 percent YoY from 2.5 percent year before. This suggests in part production trends are yet to shake-off the demonetisation impact, but is likely to fare better in FY17/18 as demand picks-up on wage hikes, restocking demand, better export performance and public capex spending," Rao said in a note.
A fiscally-constrained government may not be able to substantially hike the public spending, but that's an obligation it cannot avoid even if economy continues to show signs of weakness. Private investment cycle is yet to pick up in a significant manner. Much will depend on how the monsoon will pan out this year. This will primarily decide the course of both inflation and, to a great extent, growth indicators. The meteorological department forecasts due later this month should offer an indication on how the rains will be.
(Data from Kishor Kadam)
India
Unity in diversity is the fundamental ethos of Indian culture, land and people but the education system seems to be heading in the opposite direction
Entertainment
Lupin exploded out of the gate, becoming a global phenomenon instantly and eventually Netflix's most-streamed non-English-language original.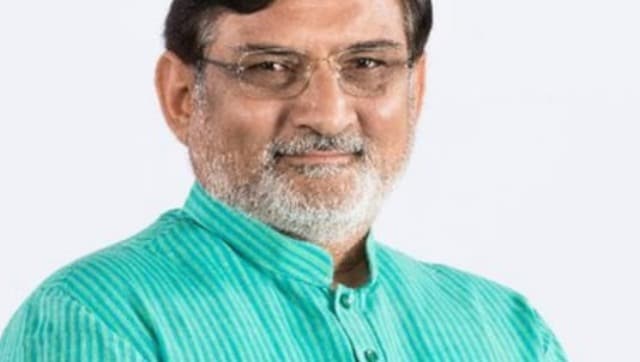 India
In the cross-currents of development and a dark agenda floats Lakshadweep's future. Its moment to choose has come