Mamata opposes cash transfer scheme
The subsidy amount would be transferred to beneficiaries' bank accounts linked to Aadhaar cards.
New Delhi: West Bengal Chief Minister Mamata Banerjee today strongly opposed Centre's cash transfer scheme, saying the poor will not get the money as there is no mechanism to implement it.
"We don't agree with the scheme. West Bengal never agreed for this. How will you transfer the cash? What is the mechanism? Where is the machinery? There must be some mechanism so that money can reach (the beneficiaries)," she said.
"Now also in the country, there are so many areas where there are no banks, no post offices. First, they (government) have to set up banks and post offices. They have to open accounts for all the people -- from NREGA to all the social development programme. Otherwise, the poor people won't get
their money," Banerjee told reporters in Parliament House.
She also contested Delhi chief minister's suggestion that a family of five can get rice, wheat and dal in Rs 600 per month.
"Even a cup of tea is only available for Rs 4 today".
The government recently announced a scheme for direct cash payout of subsidies to beneficiaries from 1 January next year, calling it a "game changer".
The subsidy amount would be transferred to beneficiaries' bank accounts linked to Aadhaar cards.
To questions on the bill for SC/ST quota in promotions, the Trinamool Congress chief said, "We are not opposed to this bill. Our party is for SC and ST and will not take a stand against them."
She said her state has passed the OBC reservation bill, in which 13 to 14 percent of the Muslims will also be benefitted. I will be happy if they do good things for the Muslims, for OBC and for economic backward class also. We have to also think of the minorities in OBCs."
She said the Centre must chalk out a scheme for economic backward class.
"In my state, we are planning to do it because economic backward class is poor. If you see at the village, SC and ST also derive benefit but minority backward class, they don't get it. I cannot see one set of people will get food and the other will not get it. So I want special provisions for economic backward class also."
PTI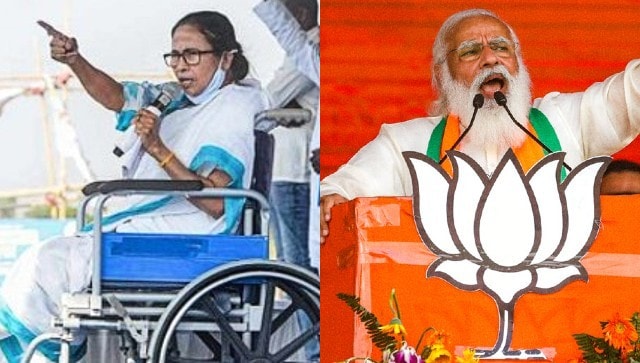 Politics
Rise of BJP rise and Left attempt to popularise their social services during the pandemic show that organisation-based politics is once again back in the practices of the political parties
Politics
Assembly Election 2021 LIVE Updates: Hearing two PILs in this regard, a division bench presided by Chief Justice TBN Radhakrishnan ordered that all district magistrates will ensure that the guidelines laid down by the EC are strictly implemented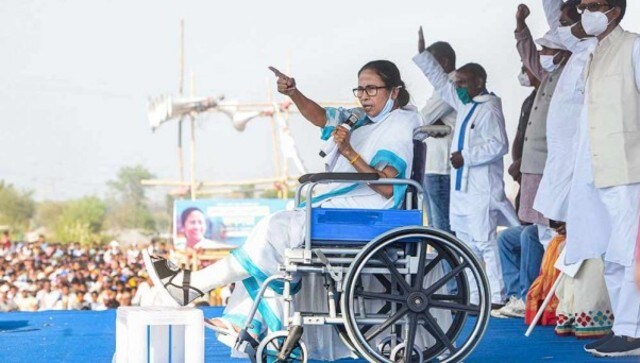 Politics
While it is important to highlight the need for women to get more tickets to contest elections and reservation mandates, there is an urgent need for mechanisms within political parties for women to progress and lead