Jan Dhan may get Modi into Guinness book, but duplicate accounts will burden banks
In the absence of a careful approach, as the RBI highlighted, 7.5 crore zero-balance accounts will become a liability to the system
The Narendra Modi government is in dialogues with the Guinness World Records team to bag a record for the government for opening maximum number of bank accounts in minimum number of days, according to persons familiar with the development.
A global consulting firm is assisting the committee and the government to verify this claim, the persons said. If the Guinness team indeed verifies the claim, Modi will get into Guinness book of world records for his rocket-speed financial inclusion programme.
However, Firstbiz could not independently confirmthe development.
Under Modi's massive bank account opening programme, Prime Minister's Jan Dhan Yojana, launched on 28 August this year, banks have so far opened 7.25 crore bank accounts and has garnered over Rs 5,600 crore deposits, even though this amount has come from just a quarter of the total accounts opened.
Whether Modi gets into Guinness record for his pet scheme or not is immaterial for an unbanked citizen, what he needs is access to banking services he desperately needs. But the real question here is how many of the accounts opened under Jan Dhan Yojana have reached the intended, unbanked beneficiaries and how many are duplicate accounts, bankers and financial services have been opened.
According to several bankers Firstbiz spoke to, there is likelihood of a significant chunk of duplicate accounts being opened by banks to meet Modi's ambitious target. To achieve the 7.5 crore target, the finance ministry had virtually kept the bankers at gun point to hunt for account holders.
In the process, many accounts were awarded to people who already have a bank account and several accounts opened well before the scheme was launched too were given the Jan Dhan Yojana tag, bankers said on strict condition of anonymity.
"There are clear chances of duplication," said one of the bankers.
"Since uniform document for KYC wasn't mandatory, it's not clear yet how many are new accounts. But we are hopeful that this issue will be sorted out as and when Aadhhar is mapped to these accounts," said the banker.
While opening accounts under Jan Dhan Yojana, banks have been accepting any documents such as PAN card, Aadhaar card or electricity Bill as identity proofs. This effectively meant that same person could open different accounts with different banks using different identity proofs. To be sure, this problem can be sorted out if all accounts are gradually mapped to a single KYC document, say, Aadhaar. But until then, the problem of duplication clearly exists.
According to official data, of the 7.25 crore accounts opened so far, about 5.48 crore accounts, or 75 percent, have zero balance. According to experts, the average cost to maintain one zero-balance account is between Rs 65 to Rs 80 per year. For 7.5 crore accounts, this works out to be about Rs 600 crore.
In the whole of last fiscal, banks had opened about 6 crore no-frills accounts, of which only a fraction is operational.
"It is quite clear that duplication of accounts have happened," said Abizer Diwanji, national head of financial services at EY India. "But when direct benefit transfer begins to get disbursed through these accounts the expectation is that these accounts will turn viable," Diwanji said.
Yet another problem the government will need to face is the financial burden on these accounts that would eventually happen once the Rs 5,000 overdraft facility begins to flow into these accounts and free insurance facility made applicable.
As of now, majority of these accounts do not qualify for these freebies since, for that, there needs to be some transaction in these accounts.
About Rs 37,500 crore will be the total overdraft liability in these accounts if all 7.5 crore accounts qualify for overdraft facility.
On Monday, while addressing a gathering at Sydney, Modi said the government decided to go ahead with the Jan Dhan Yojana, despite reluctance from the RBI and finance ministry bureaucrats.
"I asked the RBI, this work has to be done. RBI said, it could be done...as no one can dare refuse Prime Minister...but they know the techniques. They said it would take three years," Modi said.
Further, the Department of Financial Services (DFS) said the scheme would take two years to implement.
"They (DFS) thought Modi would be happy. They (RBI) said three years but we have said two years, so the things will move forward," Modi said, adding his own office, PMO estimated that the targetted accounts could be opened in at least one year.
What could be the reason the three key institutions of the country - the RBI, the finance ministry and the PMO - itself insisted for a longer time to achieve the objective of financial inclusion?
Clearly, it can't be political or populist objectives but their sheer concern on financial prudence.
There is no reason to believe that the RBI's "techniques" are ill-intentioned.
In the past, the central bank had highlighted the problem of crores of non-operative zero-balance accounts in the baking system. Most of these accounts were opened under the financial inclusion programme rolled out by the Reserve Bank of India (RBI) in phases.
The central bank had given a call to banks to exercise abundant caution while opening accounts under Jan Dhan Yojana.
"When we roll out the scheme, we have to make sure it does not go off the track. The target is universality, not just speed and numbers," Raghuram Rajan said in mid-September.
"The scheme can be a "waste" if it leads to duplication of accounts, if no transaction happens on the new accounts and if the new users get bad experiences," Rajan said.
There are no second-thoughts on whether India needs more bank accounts. For sure, it does. Even after 67 years of independence from the colonial rule, only half of the population has any access to formal financial services.
Among the rest, majority of them are being exploited by private moneylenders who charge exorbitant interest rates for loans and attach the hard-earned assets of the rural on failure of repayments.
Merely opening crores of bank accounts without proper KYC can be detrimental to the whole system as duplicate accounts can be misused by 'smurfing' and by 'moneymules' as highlighted by RBI executive director P Vijay Bhaskar.
According to bankers, even though the plan is to seed all accounts with Aadhaar at a later stage, the duplication of accounts will be difficult to handle and rectify for an operational account.
Also, the absence of tailor-made products for the first-time banked is a big negative. The needs of the low-income group are different from the regular bank customers and may not necessarily match with the typical loan deposit products commercial banks offer.
These customers will need specialised products like the ones microlenders offer. Without that, it is difficult to generate activity in zero-balance accounts.
In the absence of a careful approach, as the RBI highlighted, 7.5 crore zero-balance accounts will become a liability to the system, and won't be of much use to the poor beyond helping the Modi-government to mark a Guinness record of opening 'maximum' accounts in 'minimum' days.
Find latest and upcoming tech gadgets online on Tech2 Gadgets. Get technology news, gadgets reviews & ratings. Popular gadgets including laptop, tablet and mobile specifications, features, prices, comparison.
India
The National Education Policy, (NEP), approved by the Union Cabinet on 29 July, seeks to implement reforms from 'toddler to college' and thus overhaul the education system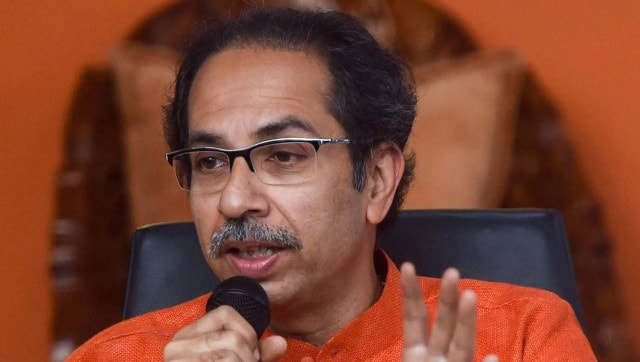 India
He also sought an extension of the ongoing supply of PPE kits and N-95 masks from the Centre beyond September as COVID-19 cases continue to rise in the state
India
The conclave is being organised by the Ministry of Human Resource Development and the University Grants Commission.