Daily petrol, diesel price change: Why it will only partly benefit the Indian consumer
Will the government continue to increase central and state levies on petrol and diesel to largely negate any benefit of global softening of crude prices – this remains the key question.
New Delhi: It is a fact that when global crude prices decline, the entire benefit does not get passed on to the Indian consumer. Will the latest announcement by oil marketing companies, that they will begin benchmarking prices of petrol and diesel to global prices daily, instead of fortnightly, remove this disparity? Not necessarily. First, daily price alterations are difficult to implement in a country like India where not all petrol pumps may be equipped to handle this shift.
Second, the consumer is right now insulated from sharp, daily price hikes because these are implemented after a fortnight (in the current scenario) and that too taking an average of the price over the 15-day period. This immunity will henceforth be removed, making prices quite volatile on occasion. (Of course, when prices fall, consumers will benefit daily instead of getting reduced prices a fortnight later.) Third, any increase in the price of petrol and diesel has a direct bearing on inflation – with a daily correction, will inflation not fluctuate wildly at least some days?
Lastly, though overtly any political interference may be ruled out in the daily pricing mechanism, the government still retains the power to levy increased duties on petrol and diesel – it has been increasing the levies ever since global crude prices declined. Which is why almost each of us has felt that despite record lows in global prices, consumers in India have not felt the full benefit of these declines.
Here's government's own data to corroborate the fact that not all the price reduction in global crude is being passed on to the Indian consumer:
The Central excise duty on petrol was just Rs 9.48 per litre on 1 April, 2014. It increased all through the next 21 months, to settle at Rs 21.48 per litre by 31 January, 2016 and stayed at the same level on 1 April, 2016. This means central excise alone (and there are other levies) rose by more than two times during this period. This is as per information provided by Petroleum Minister Dharmendra Pradhan in Lok Sabha during the just-concluded Budget Session of Parliament.
Another reply by the minister in Rajya Sabha showed that global price of petroleum declined by almost 17 percent in 2014-15 over the previous fiscal and by 35 percent in 2015-16 over the previous fiscal. It declined further in 2016-17. So precisely when the global prices were falling, price to consumers in India was not declining commensurately since the government happily kept on increasing levies. Apart from central excise, VAT levies by state governments also inched up during this period.
An analyst with a brokerage house in Mumbai said the perception that benefits of global crude price fall did not entirely get passed on to the Indian consumer was "true". He specifically pointed to the trend since 2015, when duties levied by central and state governments have become more than the price of the refined product! According to minister Pradhan's LS reply, price of petrol was Rs 60 per litre on 1 April, 2015 (at Delhi) but rose to Rs 71.14 by 1 March this year.
This piece shows how, despite the government's assertion that price of petrol were deregulated in 2010 and those for diesel since 2014, politics has actually dictated major price fluctuations in both these fuels. It says oil marketing firms raised petrol and diesel prices by Rs 1.29 per litre and 97 paise on 2 January, 2017. They cut price of petrol by Rs 3.77 per litre and that of diesel by Rs 2.91 a litre on 1 April, 2017, the first change in rates in two-and-a-half months even though currency exchange rates and international crude oil prices fluctuated by wide margins during the period. Was this due to state elections between January and March? "Since oil marketing firms Indian Oil Corp, Bharat Petroleum Corp and Hindustan Petroleum Corp are state owned, they are often not allowed to raise prices in the election season since it would prove detrimental to the prospects. To compensate oil companies for that, the government allows them to charge higher prices even when international oil rates have fallen."
Analysts from Kotak Institutional Equities said in a note to clients recently that a daily change in fuel prices instead of current fortnightly revision will enhance oil market companies' ability to make gradual changes in prices avoiding any intermittent interventions, reduce volatility in earnings from sharp fluctuation in global petroleum prices during fortnights and eliminate irregularities due to inventory management by dealers on expectations of upward/downward revision in fuel price. In effect, the daily drill of price benchmarking may help OMCs more than consumers since it could cushion these companies from losses due to currency fluctuations etc over the 15-day period which is the pricing window as of now.
This piece quotes petrol dealers' representative to say the implementation of this daily price benchmarking would be a tough call since only a fraction of the total number of petrol stations in the country are automated.
As of now, the daily price fluctuations will be implemented at five select locations across the country. Perhaps the state run oil marketing companies will iron out the practical glitches before going national, later. As for inflation, which is directly co-related to any increase in fuel prices, only time will tell whether it will be a casualty in the exuberance of OMCs to do daily price revisions. Will the government continue to increase central and state levies on petrol and diesel to largely negate any benefit of global softening of crude prices – this remains the key question.
India
Petrol and diesel prices: Petrol price in Delhi stands at Rs 101.84 per litre while diesel is available for Rs 89.87. In Mumbai, petrol is retailing at Rs 107.83, while diesel costs Rs 97.45. Read below to find out fuel prices in your city.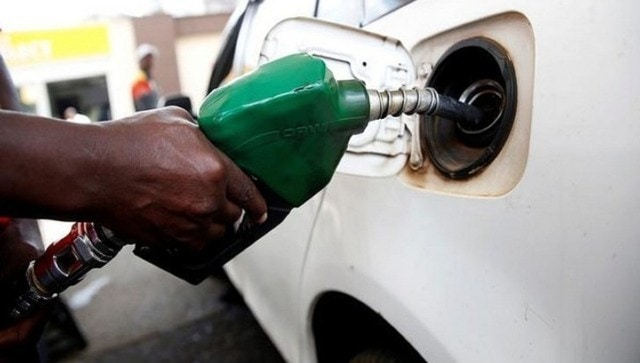 Business
Petrol and diesel price today: In Delhi, petrol prices remained at Rs 101.84 a litre while the rate of diesel was at Rs 89.87. Check latest rates in your city. Latest Petrol and diesel prices at Firstpost.com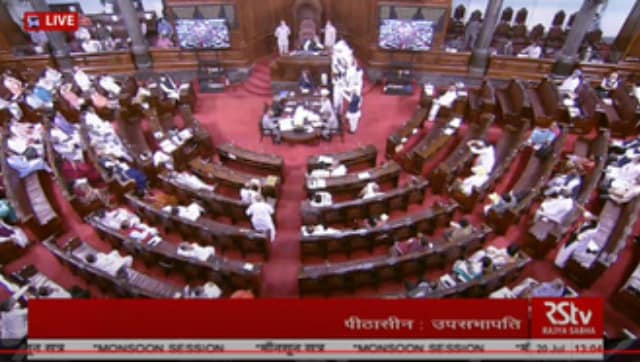 Politics
Sen was suspended from the Rajya Sabha for the remaining period of the Monsoon Session after a motion moved by the government was passed by the House