Flipkart gets naughty with new sexual health category
Flipkart has launched a new category which will sell sex toys---pleasure devices, sexual combos and kits, edible lingerie and lubricants and condoms among others.
It may have been the best kept secret money spinner of India's $2 billion e-commerce story until now, but not any more. E-commerce giants have discovered the country's growing appetite for sexual wellness products and are slowly entering the market for them, with Flipkart being the latest entrant.
Flipkart, the country's largest e-tailer, has launched a new categorywhich will sell sex toys, kits, edible-lingerie, lubricants and condoms among other items.
A Flipkart spokesperson told the Economic Times that they chose to enter the Rs 1,000 crore sexual wellness segment as it's growing in double digits. According to analysts, the segmentis expected to touch Rs 8,700 crore by 2020. It also helps that they've beaten Amazon India on this front, for now.
Until now, e-commerce portals like kamasutra, thatspersonal, ohmysecrets and imbesharam were the only ones offering sexual wellness products and the bigger sites seem to be moving to make the most of the huge potential this market has.
Snapdeal, which competes with Flipkart, also sells sexual wellness products which products like passion pillows, lubricants, condoms and even ayurvedic products for sexual health among others.
According to an earlier Times of India report, e-commerce portals selling sexual health products are not just experiencing a sales surge of 50-80 percent on a month-on-month basis, but also higher spending per customer. In smaller towns, the average purchases per person range between Rs 4,000 and Rs 5,000 -- that's more than double the average purchases per person in metros.
An in-house research study carried out by Undercover Lingerie, a lingerie e-tailer, also showed that men, who otherwise feel uneasy about venturing into a lingerie store, feel more comfortable about shopping online for their partners.
Monica Anand, CEO and Co Founder, Under Cover Lingerie toldFirstpostearlier,"People like to browse fantasy lingerie without the fear of running into someone they know. This is best done from the comfort of their own homes. Many people prefer that our products come packaged very discreetly."
A unique selling proposition of the sites that sell sex toys is the privacy they offer to customers when they shop online for sex-related products. Neither the courier company or delivery boys know what is in the packages meant for customers, according to the companies.
Flipkart is promising the same standards of discretion with a spokesperson for the company telling the Economic Times that they will ensure that customers enjoy the same level of secrecy they are used to when shopping for such products.
News & Analysis
The Honor Band 6 smart band will be available in three colours – Coral Black, Coral Pink and Sandstone Grey.
Sports
Since the 1988 Seoul Games, hundreds of thousands of free condoms have been distributed at the Olympics, to encourage safe sex as the world's elite athletes mingle at close quarters.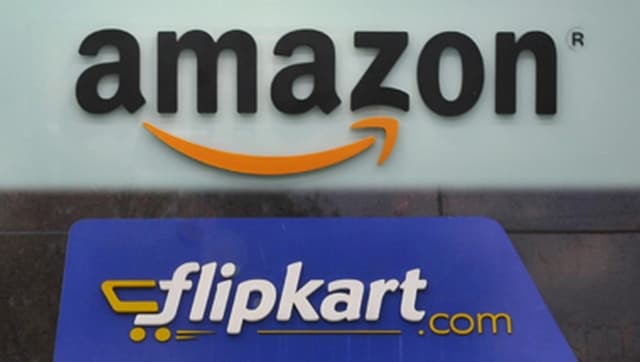 Business
Along the lines of the grievance officers that social media platforms are required to appoint an India, e-commerce platforms, too, will be mandated to create the roles of a chief compliance officer, nodal contact person, and resident grievance officer